Description
ARBONNE® ESSENTIALS Mind Health  supports Cognitive function, like memory and learning, which is key for on the job, in the classroom, and on the field performance. In sports, the athlete's performance is between the ears. I just wrote an article on key elements in Sports Psychology and among these are Focus, Instincts, and Trust Factors. I call it the FIT Factors, Applied Sports Psychology in Sports. All three of these are subconscious cognitive functions.
Most doctors believe that what is good for the brain is also good for the heart. All the ingredients like grape seed and CoQ10 are not only critical for the brain, but also the heart. More times than not, when you hear substances like CoQ10 and grape seed, it is referencing  heart health. But these ingredients in ARBONNE® ESSENTIALS Mind Health are great for both.
If you want to maintain a healthy mind and heart and have a regular exercise routine, take ARBONNE® ESSENTIALS Mind Health for the mind and heart.
Directions:
Mix well or shake 1 stick pack of Mind Health with 4 fl. oz. of water.
Features:
Delivers phosphatidylserine, a key building block for brain cells, that supports cognitive function, along with vitamin B12, which supports neurological performance, such as concentration and focus.
Helps support cognitive performance, including aspects of memory and learning.
Personal Use and Application:
I play and coach golf. Golf, like Bobby Jones once stated- Golf is a game that is played on a five-inch course – the distance between your ears. I just wrote an article for QATSPY GOLF® Inside-the-Leather Sports Page for Health/Fitness entitled FIT Factors, Applied Sports Psychology in Sports. This is where I focus on three factors called the FIT Factor that stands for Focus, Instincts, and Trust.
All three of these factors have to deal with the athlete's subconscious cognitive function, where 90 percent of the athlete's ability is derived. The FIT Factor is what athletes call performing IN THE ZONE. It is almost like the conscious mind is a spectator watching the game unfold.
ARBONNE® ESSENTIALS Mind Health is a key factor on my performance on the course and coaching. I rely heavily on my instinctive motor skills and muscle memory in demonstrating various golf shots. I have to have a high degree of confidence to perform flawlessly, because I must build the same confidence in my students.
One of the most finesse golf shots in golf is the short chip shot, or what I refer to as the Bunt-Type Chip Shot. I do a lot of YouTube Videos, where I must have flawless performances of a series of chip shots. This takes a lot of mental focus, while giving instructions and narrative at the same time. In order to perform this type of golf shot, I depend on my cognitive skills.
I have included the YouTube Video of this Bunt-Type Chip Shot below:
If you want to practice a golf shot that you can take to the golf course, perform a series of that golf shot while making a video of yourself executing that golf shot. Believe me, it is like being on the golf course, with the same pressure and intensity!
I also write a weekly Sports/Fitness Page entitled 'QATSPY GOLF® Inside-the-Leather Sports & Fitness Page. Most of these article are listed along the right side of this product page. I also have a line of US WINGS® A-2 Leather Flight Jackets available for purchase. These Leather Jackets can be personalized with your name, company name or logo patch (provided by customer) or Military insignia. Click on the image below for the full line of items in my online store.
Side benefit of a health/fitness program is that you can enjoy an active lifestyle where I ride my bike and play golf with my buddies.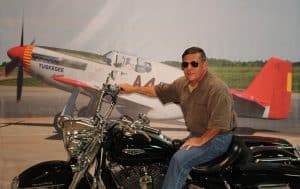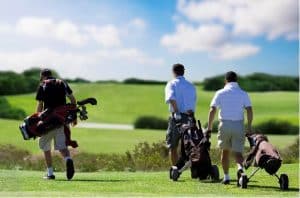 Key Ingredients:
Phosphatidylserine, derived from sunflower seeds, is an important structural component of the brain, supporting normal cognitive health and function.
Grape seed extract contains proanthocyanidins, which help support the normal function of neural cells.
•Coenzyme Q10, an antioxidant, helps support cellular function.
Vitamin B12 contributes to normal neurological and psychological function, supporting cognitive performance.
Our Support of ARBONNE
ARBONNE® has a team to help assist you with our line of products and ordering for men and women. ARBONNE has a line of products for nutrition, skincare, and beauty (makeup) needs. Please reach out and contact us at 1-888-514-1228:
QATSPY GOLF® 1-888-514-1228
Don't pass up an opportunity to add golf as a great sporting and athletic activity to your weekly schedule. You can download you Self-coaching Training Procedures from my Online Store under the category of 'Online Golf Training'.
Also I have FREE Health/Fitness articles in my Locker Room that also includes:
Part of how I achieved my health/fitness objectives was developing a diet that I called the 925-MET Diet Program where I lost 9.2 inches in my waist (52 Lbs.) with in 9- months. What made the 925-MET Diet successful was the Weight Factor (WF) that I developed and was able to evaluate my food that turned my body into a calorie-burning juggernaut where the inches almost melted off. Six of the 9.2 inches came off within 3 months of starting the 925-MET Diet Program.
But there was an additional benefit that I later discover doing some research for an article about how participating in sports and especially golf help prevent the onset of Alzheimer's. I discovered the foods that also help prevent Alzheimer's were food with a low Weight Fact below 3.00. The link above will provide all the details for starting your own 925-MET Diet Program including the Weight Factor, you won't believe the weight lost you will have using the 925-MET Diet Program. I have included the list of those foods and their Weight Factor Numbers: