Description
Product Description:
ARBONNE ESSENTIALS® BODY CLEANSE Detoxify by cleansing your system internally with our lemon-ginger flavored formula that's gentle enough for daily use. Aloe soothes the gastrointestinal tract, ginger supports healthy digestion, and choline supports liver function.
While Exercising/sweating are the body's natural means to cleans itself of toxins that builds up in the body. ARBONNE ESSENTIALS® BODY CLEANSE Detoxifies internally. This is one reason that you feel better mentally/physically after exercising, especially when you sweat.
Science has proven exercising is essential part of your cognitive function; and a regular exercise, with a balance diet, is a major part of your cognitive function and weight management. ARBONNE ESSENTIALS® BODY CLEANSE Detoxification is a part of a healthy lifestyle.
 Nutrition Information: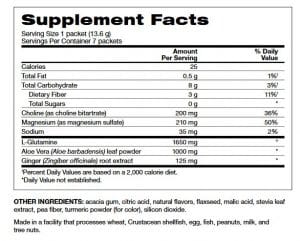 Directions:
Add 32 fl. oz. of warm water to 1 packet of Body Cleanse. Shake vigorously to mix. Drink mixture throughout the day. Natural ingredients may settle at the bottom of the container. Shake as needed.
Features:
Uniquely formulated with key botanicals including magnesium to work holistically with the body's natural physiology, supporting cleansing and detoxification
Helps detoxify by cleansing the system while supporting the gastrointestinal tract.
Assists with gentle elimination of toxins.
Supports healthy bowel movements, helping to remove toxins from the body when paired with Daily Fiber Boost.
Pair with Herbal Detox Tea to support the liver and kidneys, the body's key detoxification organs
Helps prepare the body for a weight management regimen
Gentle enough for daily use
Personal Use and Application:
My 925-MET Diet Program and CASPER Fitness Programs are the reason I have lost weight, became healthier both physically and mentally with energy throughout the day. To assist me in reaching and maintaining my goal I use ARBONNE ESSENTIALS® BODY CLEANSE Detoxification.
I lost 9.2 inches in my waist that equates to 52 pounds lost. These are great numbers, but the real numbers that I'm proud of is my blood pressure (116/69 w/ pulse 67) at 61 years old without medication. I'm presently not on any prescribe drugs which I would like to maintain not just to save money, but more importantly to eliminate any side effects that all drugs have.
I take my blood pressure every night after exercising. This was taken approximately hour after I finished exercising.
I have attached in this linked: How I achieved My Health/Fitness Objectives and a FREE Video below of my CASPER Fitness Program:
This video contains 10 of my 12 exercise elements, for a complete list of all 12- CASPER Fitness Program elements, please DOWNLOAD a FREE copy of my fitness program: https://espygolfapp.com/product/qatr-703-the-complete-free-casper-video-workout-for-golf-fitness/
I also write a weekly Sports/Fitness Page entitled 'QATSPY GOLF® Inside-the-Leather Sports & Fitness Page. Most of these article are listed along the right side of this product page. I also have a line of US WINGS® A-2 Leather Flight Jackets for purchase. These Leather Jackets can be personalized with your name, company name or logo patch (provided by customer) or Military insignia. Click on the image below for the full line of items in my online store.
Side benefits of a health/fitness program is that you enjoy an active lifestyle where I ride my bike and play golf with my buddies.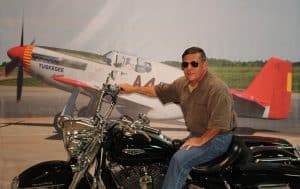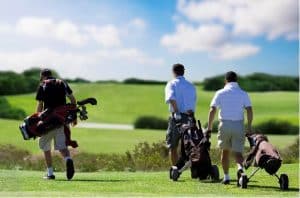 Key Ingredients:
Ginger supports normal digestion
Aloe soothes the digestive tract
Glutamine helps support gastrointestinal health
Choline helps support liver function
Magnesium is a key mineral studied for digestive support
Our Support of ARBONNE
ARBONNE® has a team to help assist you with our line of products and ordering for men and women. ARBONNE has a line of products for nutrition, skincare, and beauty (makeup) needs. Please reach out and contact us at 1-888-514-1228:
QATSPY GOLF® 1-888-514-1228
Don't past up an opportunity to add golf as a great sporting and athletic activity to your weekly schedule. You can download you Self-coaching Training Procedures from my Online Store under the category of 'Online Golf Training'.
Also I have FREE Health/Fitness articles in my Locker Room that also includes: