The QATSPY GOLF Inside the Leather Sports Page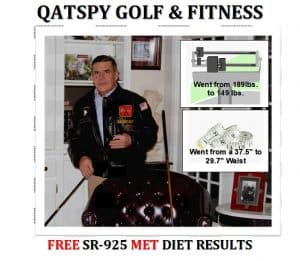 Inside the leather Classic Golf Swing Mechanics and simple golf swing tips for self-coaching techniques.
By: Charles W. Boatright
Author of The ESPY Golf Swing Coach, Delta Technique Geared for Distance and Control
How to Select the Correct Fuel for Your Turbo-Charged Juggernaut Diet
SR925 MET Diet- IMPORTANT step to obtaining health/fitness by knowing what foods increases the Metabolic rate. Just as there are certain octane grades of fuel for performance, there are certain FOODS for proficiency in the nutrition.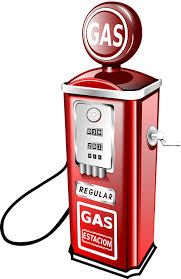 There are certain foods and food groups that are considered the PERFECT FOODS or that have the highest Metabolic Rate! Metabolic rate is the rate at which our body processes food in an efficient way to develop cell growth and provide energy to enjoy life and sports.
Just like putting the wrong octane level in your vehicle, there are wrong foods in a diet that can cause your body to be lethargic, without energy! REMEMBER- Your diet accounts for 80 percent of your health and fitness, while exercise and lifestyle is the other 20 percent. So, if you are trying to lose weight, become healthier, and become more active, your diet accounts for 80 percent of reaching your objective.
Circadian Rhythm and the Weight Factor to Turn Your Body into a Turbo- Charged Juggernaut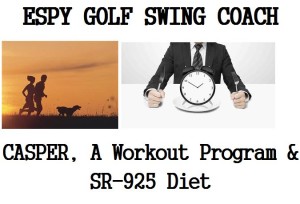 One important step toward obtaining health and fitness is knowing what foods provide energy to help you enjoy an active lifestyle. In the first part of November 2014, I started eating according to my Circadian Rhythms, where the body starts and stops processing foods effectively. I had marginal success losing only an inch in four weeks.
Then I started looking at what Dietitians consider the PERFECT FOODS, like Pinto Beans, which I love, and sweet potatoes, and other vegetables, especially gourds. I was able to ramp up losing inches in my waist. I went from losing only 1-inch in four weeks during the whole month of November to losing 4-inches within 3-weeks during December. And this was right in the heart of the Holiday Season and being over 55 years of age.
Developing Your SR925 MET Weight Factor Diet Table
I have an engineering background, where analysis is second nature to us, so I started analyzing Nutrition Labels to see what I could use to assign a weight factor to foods. I found that if I took Calories, Carbohydrates, Dietary Fiber, Sugar, and Protein, I could use these to determine what I refer to as a Weight Factor (WF). The WF is simple, since it is equal to dividing the Calories of a food by the sum of the Carbohydrates, Dietary Fiber, Sugar, and Protein. The formula looks like this: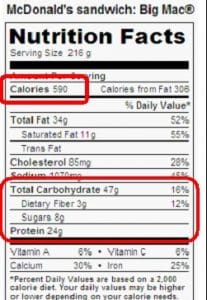 WF = Calories/ (Carbohydrates + Dietary Fiber + Sugar + Protein)

   
Those of you that read the book Sugar Busters know that Idaho Potatoes are not as healthy as Sweet Potatoes. Here is the proof behind that, based on the WF formula. These are the Nutrition Labels for the Idaho Potato and the Sweet Potato.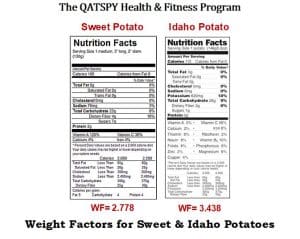 What the Weight Factor does is find what I call the hidden sugars and starches in food. Even though Sweet Potatoes have a higher level of sugar compared to the Idaho Potato, the WF for the Idaho Potato is higher. Bingo, I found something that could turn my Metabolic Rate into a Turbo-Charged Juggernaut.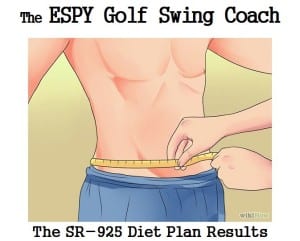 Between December of 2014 and February of 2015, I lost 6-inches in my waist, going from a 37.5-inch waist, down to 31.6-inches. Dropping inches in my waist didn't stop there, since February of 2015, I lost another 2-inches, for a total of 8-inches lost in my waistline. What's even better than that is I have managed to maintain my 29.3-inch waistline for four years.
I defied all the conventional wisdom on weight loss, because I started my SR925 MET Diet Program during the Holidays and I was 56-years old when I started. The only thing better than losing weight and inches is that the SR925 MET Diet Program is FREE to use.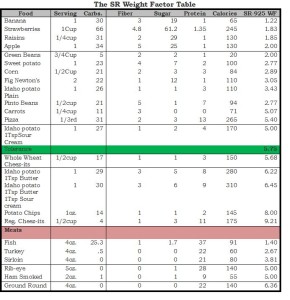 You just need an I-Phone to create your own WF Diet Table of foods you like and to keep the WF below 3.25 for 80 percent of your meals for 6-days per week. The  I-Phone is for searching the websites of restaurants you like for their Nutrition data on their menu items. The only adjustment that you will have to make is having your meals between 9AM and 5PM for 6-days per week.
The seventh floating day per week is reserved for going out with friends and family for a meal at a restaurant or having a social event at your home. On the seventh day you can have one item above 3.25 WF as an incentive after 5PM but before 7PM. You shouldn't eat two hours before going to bed.
The following are my articles on:
Also, part of a healthy lifestyle is to include an athletic and/or an exercise program. My athletic activity is GOLF that can be played from ages 8 to 98. To develop a great sport at any age, pick up the sport of GOLF and a copy of my book. Purchase your copy of The ESPY Golf Swing Coach from the links below, or visit your local bookstore: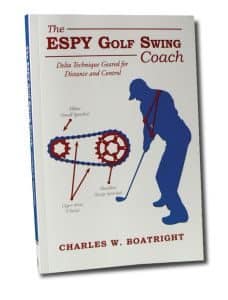 E-Book-                $ 8.99
Paperback-           $15.75
Hardback-            $31.42
The ESPY Golf Swing Coach, a Self-Coaching Technique and simple Sports Psychology enabling the golfer to take the baseball swing sequence from the batter's box to the tee box. Everyone needs an athletic activity to enjoy and help them keep active, GOLF is an excellent sport to pick up from age 8 to 98 and beyond.
My book can also be purchased on-line at: