THE Yankee's Report from a Blue-collar Worker's Perspective, Just the Facts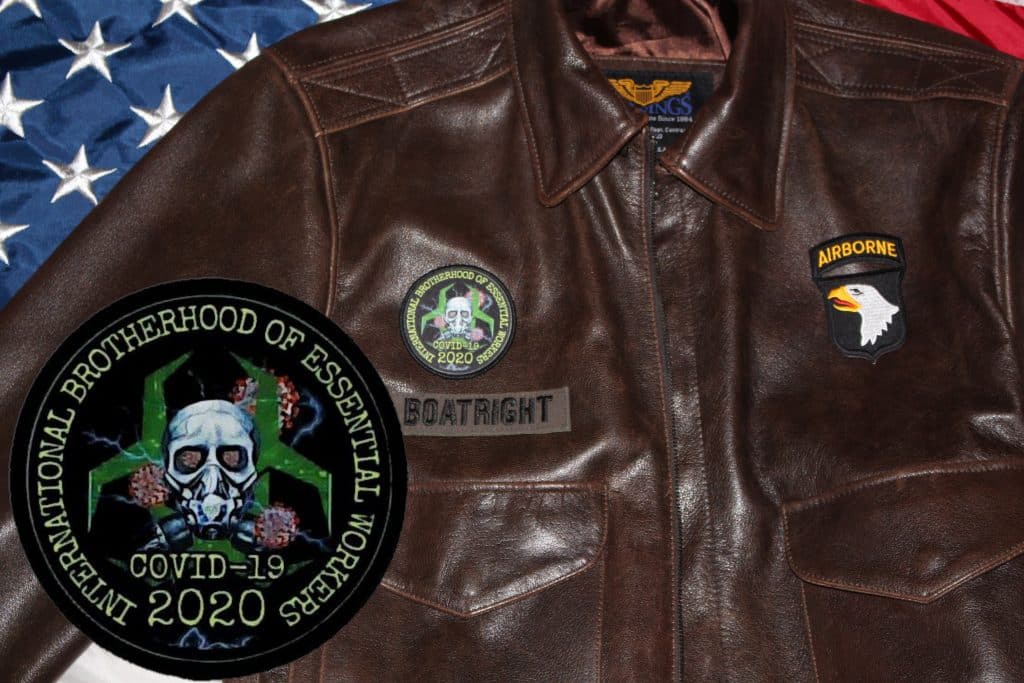 By: Charles W. Boatright
THE QATSPY® International Brotherhood of Essential Workers- The Patch that shows you are part of the Brotherhood of Essential Workers Opening Up
I live in Mississippi, where there is a Democratic challenger, Mike Espy, that is running against the current Republican Senator Cindy-Hyde Smith. Mr. Espy claimed in this campaign ad with a local Doctor that we, as a state, opened up too soon. If you look at the facts about this Pandemic and its effects, COVID-19 is just as much prevalent now as it was in March of this year. It might have mutated since March of this year, but essentially it has the same contagious level. Some of the basic mitigation we are following that has allowed us to open up is hand washing, keeping hands away from the face, social distancing, and mask wearing.
So the question that I would like to ask Mike Espy on this campaign ad, is what did we open too soon:
Did we open grocery stores too soon?
Did we open trucking industry too soon in delivering the basic items to stores?
Did we open convenient stores that sold fuel to medical workers and provided food stops to our truckers?
Did we open food processing plants too soon?
Did we allow the farmers to return to their fields or to their herds too soon?
Did we allow refineries to open up too soon supplying much needed fuel to our essential workers?
Did we allow the sanitation workers to return to their essential jobs too soon?
Did we allow druggists to open up their stores too soon to supply essential medication people depend on?
Did we allow postal, DXL, FedEx, and UPS workers keeping E-economy moving too soon?
Did we allow utility workers who supply essential power, communications, water, gas to our home and business to return too soon? I used to work as a grid engineer to maintain reliability regardless of the weather or conditions, even during Katrina similar to Hurricane Laura, that these linemen are

NOW

doing during a pandemic. These guys

DID NOT

ask to wait to go to work, but did their job!
Did we allow automobile workers building vehicles, fabricating parts, and ventilators to return to manufacturing too soon?
Did we tell the welder that they returned to the job too soon in repairing a pipeline?
Did we tell paper mills to return to work too soon supplying paper products for masks and hygiene too soon? Remember, Mississippi is ONE of the biggest producers of paper products.
Did we allow restaurants to open in limiting curbside service too soon?
Did we tell doctors, nurses, medical technicians to return to the hospital too soon?
Did we tell police, 911 workers, and EMT's to get back on the job too soon?
Did we tell our outstanding military to get back to protecting our country too soon?
The list could continue!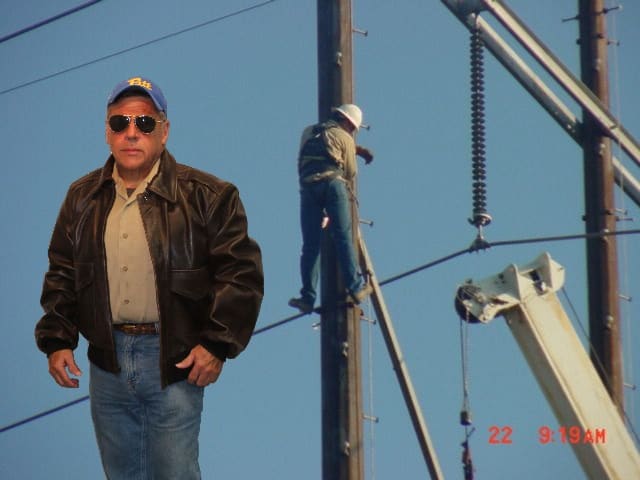 I used to work as a lineman, a hazardous profession, and later as a transmission line grid engineer that was on call 24/7/365 days a year. What made our job possible was training, equipment, PPE, and mitigating risks and hazards even working HOTLINE WORK (energized line work). The risks, dangers, and hazards were still there, we just paused to identify risks, dangers, and hazards in order to do the work our customer depended on for businesses and their homes. The image above was work we performed on a 230,000 Volt (230kV 3,000 amp) Transmission line not to far from where President Theodore Roosevelt refuse to shoot a tethered bear, just north on U.S. Hwy 61, The Blues Highway. (In this photograph above, I'm 55- years old)
Just to give you a reference of 3,000 amps, it only takes 0.8 amps to kill a person
Concerning mitigating risks, dangers, and hazards, look at the statistics from the National Post from April when Mike Espy supported the National shutdown concerning deaths from COVID-19 data.
The main contributing factors for 95% of deaths from COVID-19 were diabetes, obesity, kidney disease, hypertension, and cardiovascular disease. We know now that even if you are over 65, you have a 94.7% rate of recovery, if you contracted COVID-19 and followed standard medical care guidelines, you would recover. We have been warned for years about risks, dangers, and hazards of obesity and the impact it has on the Nation's Health. Below is a breakdown of deaths in April of 2020 from New Orleans that had Mardi Gras in February:
35% due to Diabetes
25% due to obesity
20% chronic kidney disease
20% cardiovascular disease
So given this data, could we as a country have just paused and developed a plan to mitigate the risks, dangers, and hazards instead of shutting down for 8-to-10 weeks? This pausing and mitigating was the course of action that Sweden took that had people with underlying conditions aware of the risks, dangers, hazards and took mitigated action that they needed to avoid contracting COVID-19 by avoiding large groups in public places.
Population of Sweden 10,230,000 Million
COVID-19 Cases in Sweden- 94,283
Deaths due to COVID-19- 5,895
So Who Is an Essential Worker
ANSWER– Anyone who puts food on the table for their family is an essential worker. If you think a person that works in a restaurant or other service industry isn't essential, tell them that when they go to the grocery store to purchase food for their family they aren't essential to their family.
Mississippi COVID-19 Data based on MS Health Department as of 03Oct2020
Total Cases: 100,488
Recoveries: 89,737
Recovery Rate: 89.30%
Deaths: 3,013
Population of Mississippi- 2,976,000
Sweden has 3.44 times the population of Mississippi and Mississippi has 2,882 less deaths than Sweden. Sweden death rate is 0.00058% of the population while Mississippi death rate is 0.00101% or 1.74 times greater.
NOTE about the Death Rate of 2.99%, take this into consideration, we (in Mississippi) are considered an obese state (2nd in the Nation behind West Virginia, and more shocking 1st in youth obesity), and even with that, we are just fractionally below a 3% death rate and have almost a 90% recovery rate, based on data from the Mississippi Health Department as of October 03, 2020.
The HARD DATA above support Sweden vs. other countries including U.S.A. shows that Sweden took the best approach. This analysis was supported by Varney & Company today (06Oct2020) on FOX Business Channel Hosted by Stuart Varney that covered Sweden approach to COVID-19 Pandemic. Regardless of what you think about the Medical Field and their position, as well as, politicians position, that it evolved we need to look at facts. One thing about facts they don't change.
NOW Just consider what a prolong shutdown would do in the cost to Americans that have surfer from mental and physical health conditions (other than COVID-19) and the effects shutting down had on Americans more than were effected by COVID-19, just look at the unemployment rate this spring and summer, those aren't just numbers and statistics but real people, our American bothers and sisters.
You can order an International Brotherhood of Essential Workers patch by clicking on the patch below: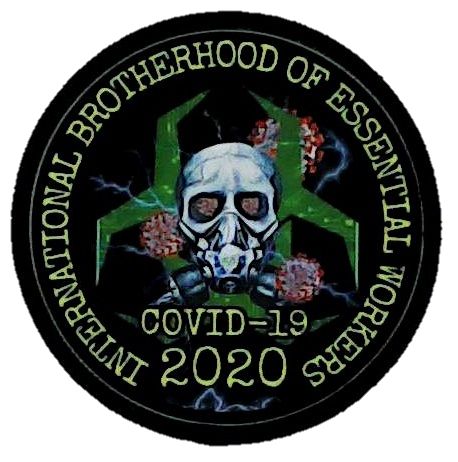 Sponsor By: THE Great QATSPY® Yankee Personal-Style Traditional Apparel Quarters Fit-to-a-TEE Look and FEEL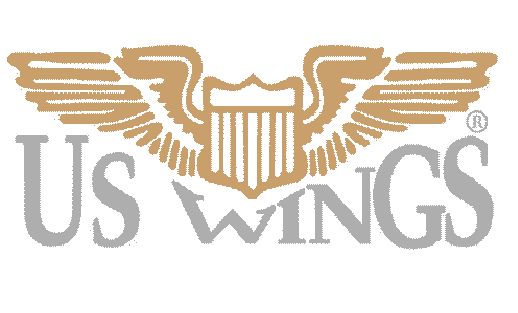 THE QATSPY® is an Authorized Dealer for US WINGS® Please select the image below to shop:
We supply the US WINGS® A-2 and G-1 Leather Flight Jackets to the U.S. Military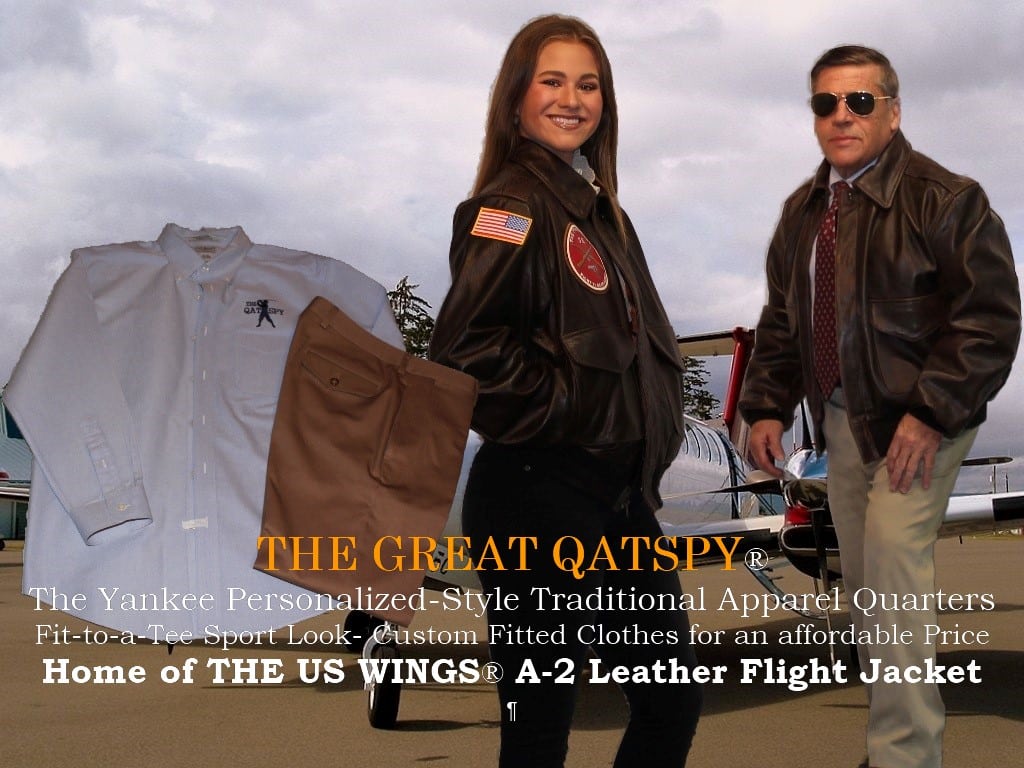 We Also Carry the Motorcycle Biker's Rocker Patches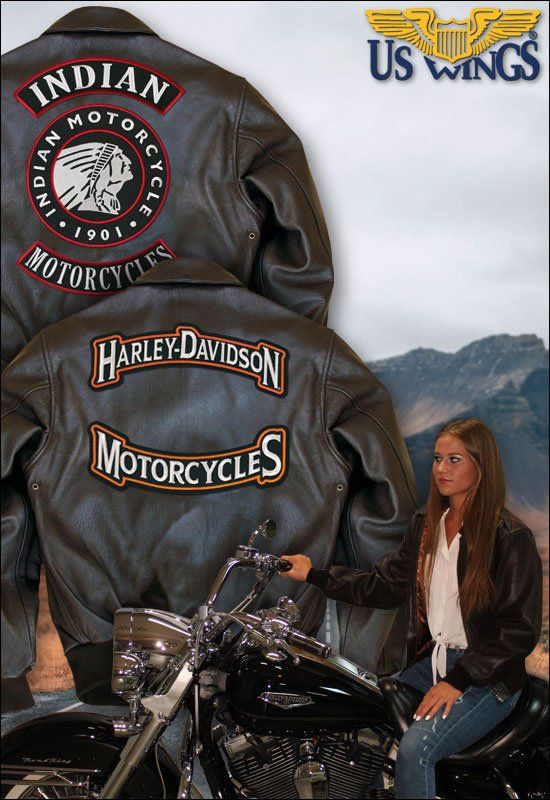 We got you covered with face mask: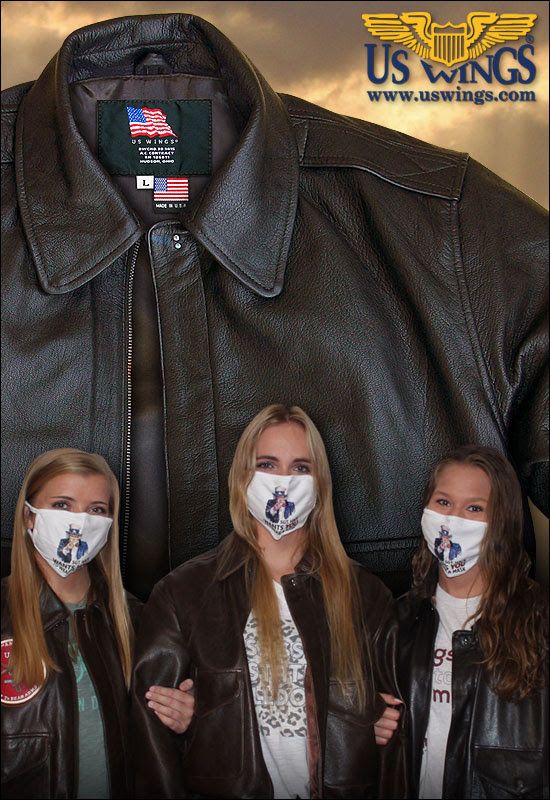 THE QATSPY® Quintessential Athletic Training Sports Performance YouTube
In the photograph below, I'm 63- years old and have followed a Nutrition, Fitness, and Lifestyle routine that has allowed be to be active and enjoy coaching and playing golf. I depend on my Nutrition and Fitness not only for being active, but to allow me to avoid certain health condition that can predispose one to sickness and health risk.
Click to learn more about my CASPER Fitness and Nutrition Programs that allow me to lose 52- Lbs within 9- months: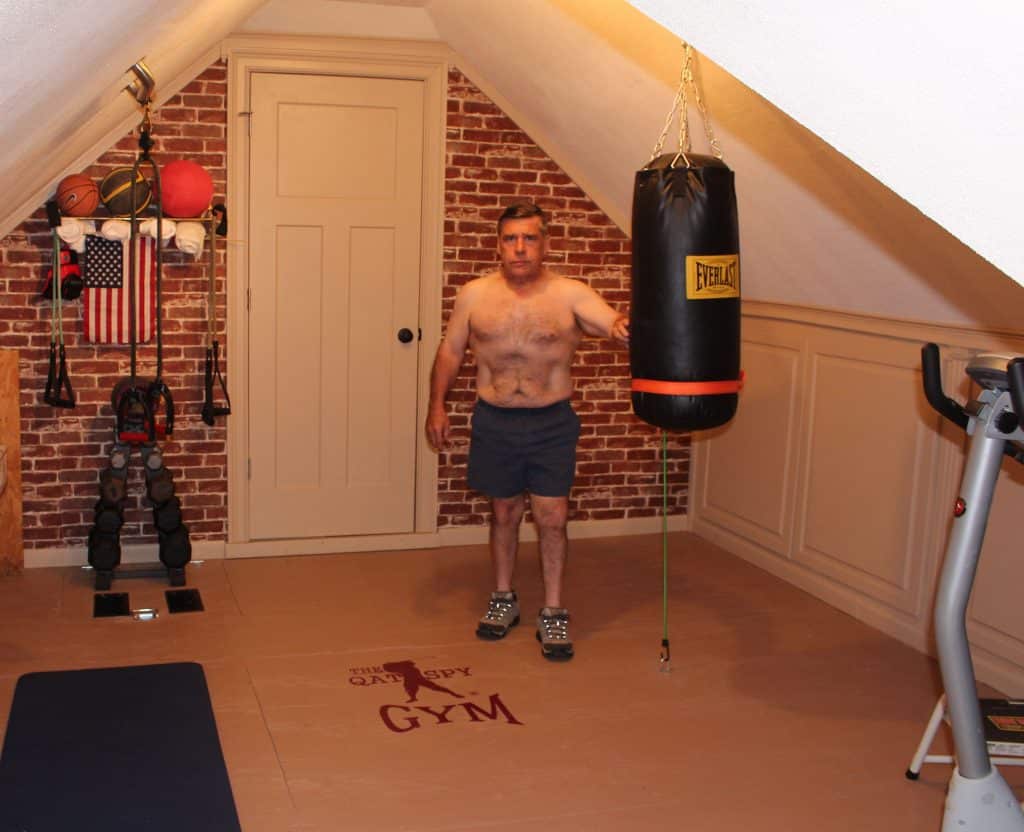 My Nutrition Program (925-MET Diet) allowed me to lose 52- pounds and over 8.25- inches in my waistline at age 54 within 9- months. I debunked the old narrative that it is very difficult to lose weight past the age of 50. Not only did I lose 52- pounds, more important, I have kept off the weight going on last month (September of 2020) 9- years. My Nutrition and weight program is also a great age-defying process strengthening a person's T-Cells.
Th-Cells not only helps in anti-aging but understandably supports your immune system that is essential for fight and defending against COVID-19. If fitness was in a capsule, everybody would be taking it on a daily basis. This photograph above was taken in my Home Gym that I finished last December just in time for this Pandemic. Best money I have every spent. For every dollar you spent in time and equipment exercising you get $6.00 dollars back in savings on medical cost, hospital stays, health insurance cost. I enjoy an active life even at age 63.