The QATSPY® GOLFER'S Inside-the-Leather Sport Page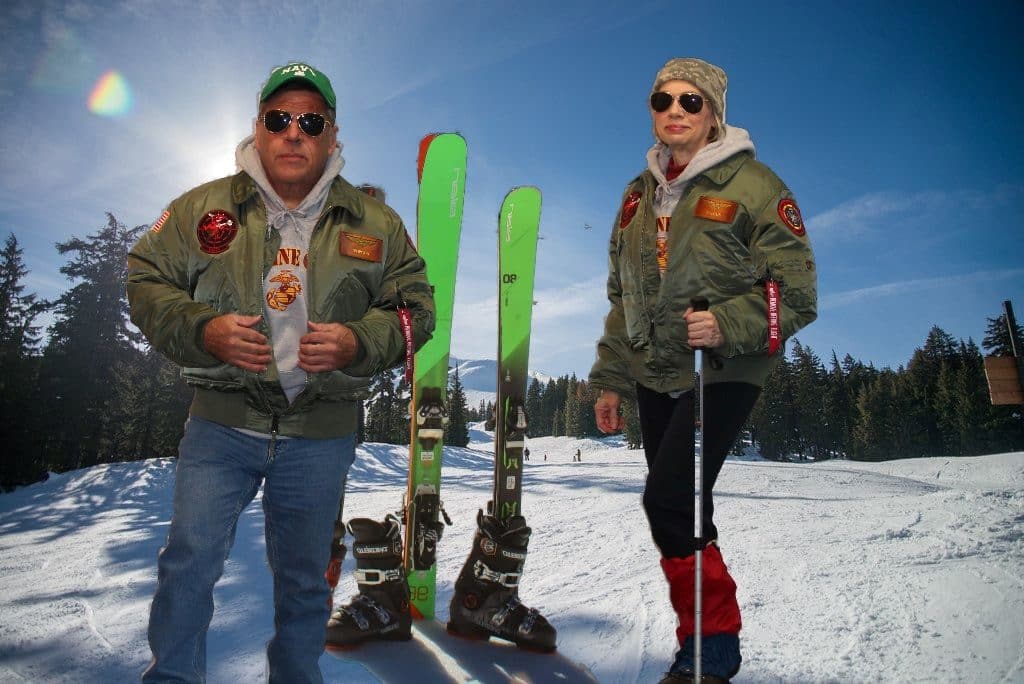 By: Charles W. Boatright
The US WINGS® CWU-45P Nylon Jacket, Great Fit for the Ski Slopes and Cross Country
Early snowfall in the Rockies has brought out the skiers to the slopes with their skis and SUV's heading west. We decided to take advantage of the early snowfall and head west as well. We only had a short period of time to take off, so we flew into Winter Park, Colorado, to Arapahoe Ski Lodge.
Arapahoe has been one of my favorites ski designations, since working as a project engineer on an Earthen Dam in 1981, near Cortez, Colorado . Our favorite style of skiing is cross country, because of the remote areas that can be accessed and because we aren't as young as we once were and I have a hip replacement and four (4) knee operations. We left our regular ski jackets at home, in favor of our US WINGS® CWU-45P Flight Jackets.
If these CWU-45P Nylon Jackets are good enough for U.S. Military Pilots, then they should work well for cross country and even downhill skiing. We supplied the CWU-45P and the G-1 Leather Flight Jacket for the movie Behind Enemy Lines, see trailer below. That was filmed in the middle of the winter, so we decided to use our CWU-45P Flight Jackets for our cross country skiing trip.
Trailer For Behind Enemy Lines with CWU-45P Flight Jackets:
The US WINGS® CWU-45P Flight Jacket is great for temperatures between 20 to 40 degrees Fahrenheit. But like most winter activities, you build up a tremendous amount of body heat. A great idea is to take a backpack with you on your cross country ski trips carrying a first aid kit with energy drinks and bars. The CWU-45P Flight Jacket provided excellent warmth and protection from the wind. It wasn't long before we pulled off the hoodies and just opened up our jackets.
The US WINGS CWU-45P Flight Jacket exceeded our expectations, and provided all the protection we could have expected.
But before leaving on your cross country ski trip, leave your cell number, a map of your route, and what time you are expected to be back at the lodge. By all means, don't get off your proposed route. Last, but not least, carry a cellular phone with you, not just for communication, but to provide others a means to find you by GPS.
Also, ask personnel at the lodge to provide possible routes, based on your capabilities and expertise. They are very familiar with grades and conditions of the routes that will make your trip an enjoyable one. And, by all means, check the weather conditions and beware of the attitude and how that affects people.
We thoroughly enjoy wearing our CWU-45P Nylon Flight Jackets to Winter Park, since these perform perfectly. What is great about these jackets is the versatility of the CWU-45P Flight Jacket. They are just as fashionable on the slopes as they are on the open road or taking to the air.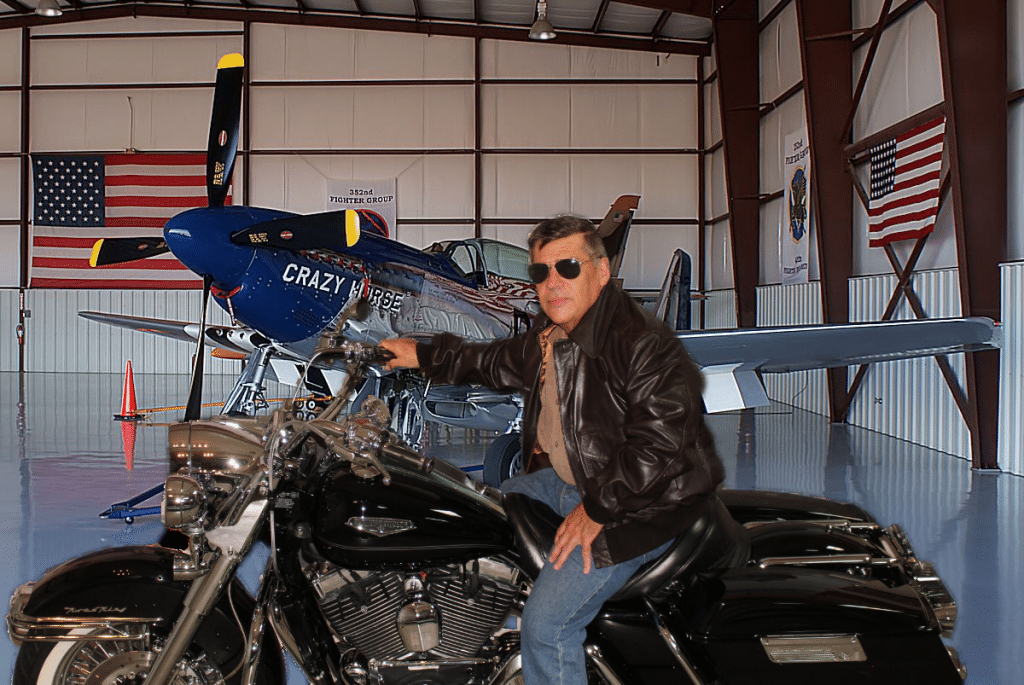 This same CWU-45P Flight Jacket will be appearing in the TOPGUN 2 Movie with Tom Cruise, as seen in the trailer below.
Purchase yours today before the ski season really starts during the holidays:
US WINGS TOPGUN No. 2 CWU-45P Nylon Flight Jacket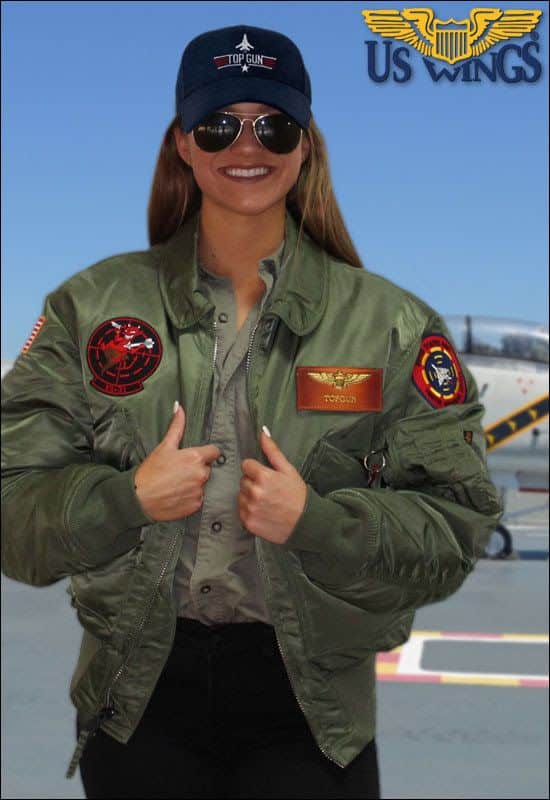 Trailer for TOPGUN 2 Movie with CWU Nylon Flight Jacket:
The Standard US WINGS CWU-P45 Nylon Flight Jacket: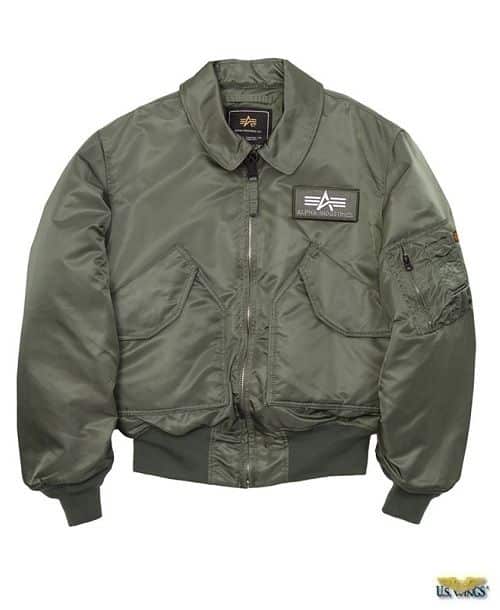 The A-2 Cape Buffalo Leather Flight Jacket also featured above: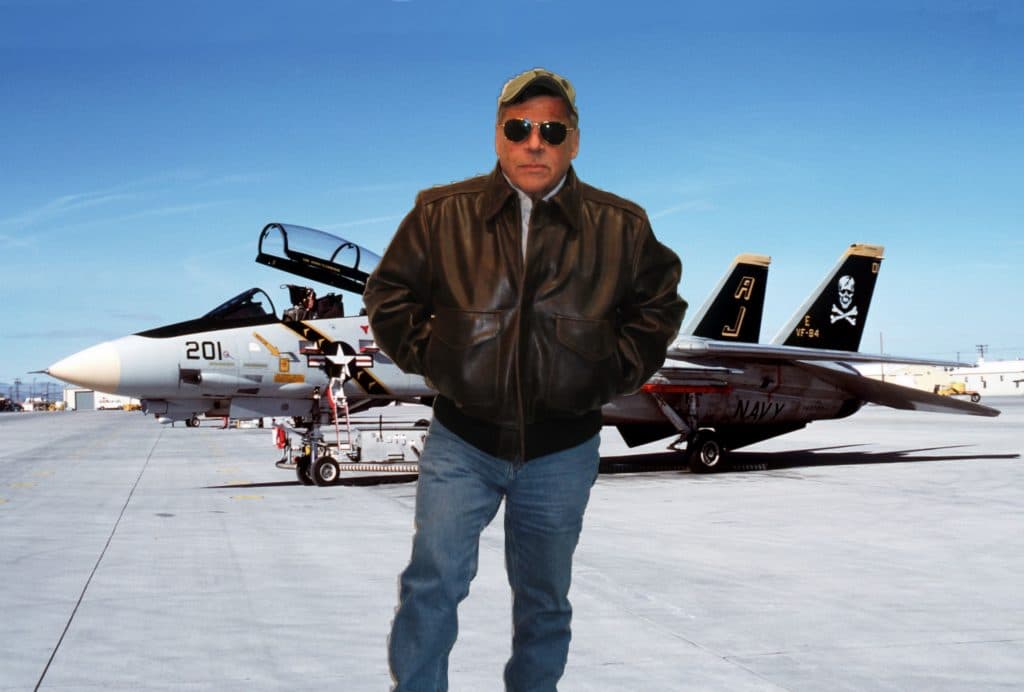 The US WINGS® and THE QATSPY®
Another Impact that The Greatest Generation Made on Us Today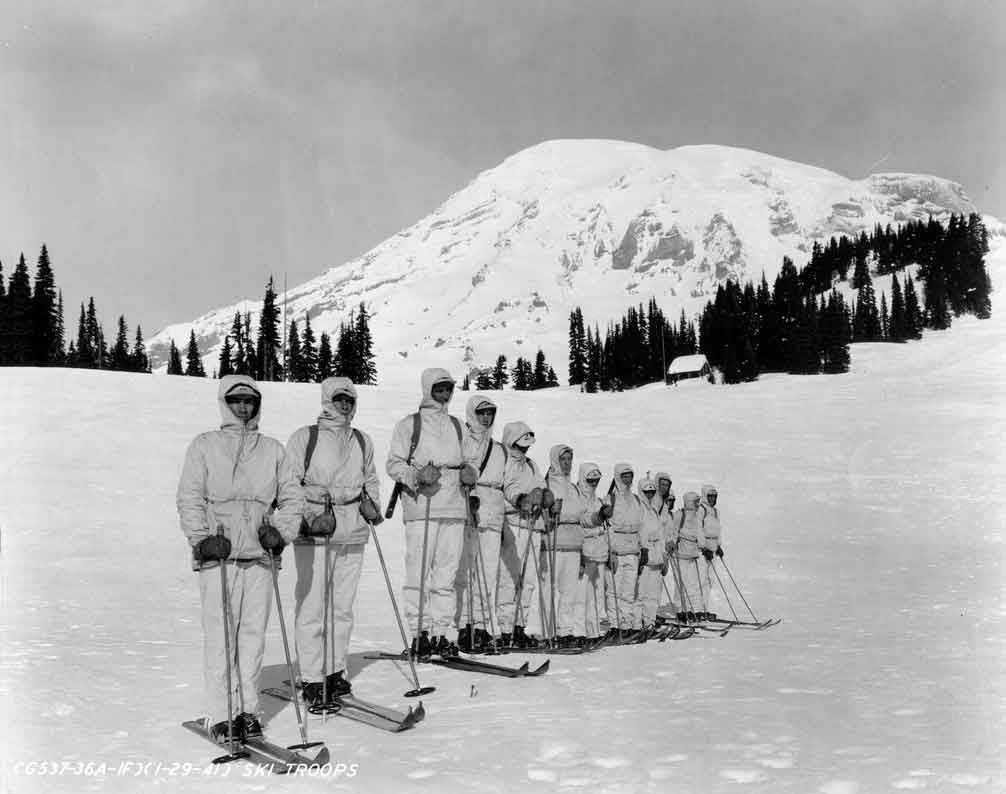 We can thank the GI Joe's returning home from World War II, especially those in the 10th Mountain Division, for building the ski industry that we have and enjoy today. These men/women built lodges, became coaches, and became owners of these beautiful lodges we have today. For More information, please Read the New York Times Article for the full story.
The Legacy of the Soldiers on Skis
This proves an important point in life- How we can take our past experiences (Good/Bad) and use them to achieve success in our lives. The 36th and the 10th Mountain Divisions experienced some of the most severe fighting during the war, up through Italy.
The battle at Monte Casino was one of the worst-fought battles during the war. The Germans knew if Monte Casino was lost, Italy was lost.
The Greatest Generation fought and sacrificed to defeat Totalitarianism and Socialism, where men/women don't have freedoms and their voice is suppressed. In order for Socialism to function, the government has to do something dramatic, they have to confiscate property in order to support government's objectives. In order to have Totalitarianism and Socialism, you have to suppress freedoms and centralize governmental power over the people.
The Aftermath of World War II, The Berlin Wall
After World War II, Germany was divided into two countries (East and West Germany), the Soviet Union erected what Prime Minister Winston Churchill called the Iron Curtain that was manifested into an actual concrete wall that became known as a Berlin Wall. Usually a country builds walls to keep people out, but the Berlin Wall was built to keep people in a failed state.
When Germany was unified on October 03, 1990, East (Communist Socialist) Country was like a third world, with little to no economical or manufacturing development since August of 1961. For those thinking Socialism is a great option, just read the history and people's accounts of this era. These people are still telling their story. This offers the best results of Socialism and its failures.
The Greatest Generation fought, bled, and sacrificed to defeat Socialism, in order where people could have freedoms of expression, press, and worship in the way they deemed and chose. We have the greatest country on earth, where even people with odds stacked against them can still reach their full potential.
REMEMBER- There is nothing FREE in life; the freedoms that we enjoy cost both men/women everything since our nation was established in 1776, up to today. Our Veterans are our National Treasure!
Shop THE QATSPY® Apparel Company Shop for our full line of US WINGS® Line of Jackets, perfect for Holiday Wear: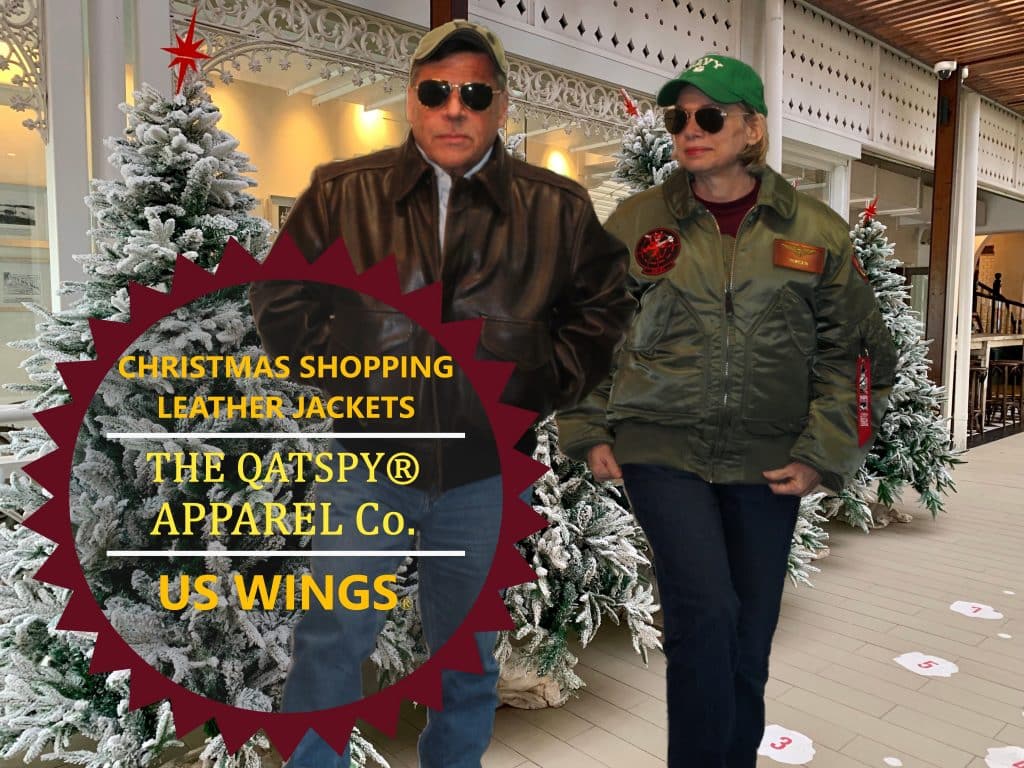 Just click on the Image above to see THE QATSPY Apparel Company entire line of Leather and Nylon Jackets, perfect gift for Christmas Season.
Don't Forget the Military Issued AO Sunglasses that pilots have come to rely on for protection:
Don't leave home without your Aviators! Not only do they protect your eyes from the harmful UVB/UVA Rays, they protect the sensitive skin around your eyes that prevent the sign of ageing. I have several pair of Aviators, for each vehicle, golf bag, and in the Beechcraft 250 King Air. You eyes are that important!
Just Because the Weather is Cold Doesn't Mean your Golf Game has too get COLD!
THE QATSPY® Golfer has developed a practice technique where you can maintain your golf swing mechanics and techniques where you practice your putting. The same golf swing mechanics and techniques used in the Bunt/Rap-Type Golf swing sequence are the very ones used from TEE-to-GREEN. Just have a backstop to catch those wayward shots.
I produced a series of YouTube Video below and the QATR-408 Palmer Technique (Wrist Action in the Golf Swing) to help golfer prevent rust on their golf game below:
THE QATSPY® Bunt-Type Golf Swing
Verifying THE QATSPY® Bunt/Rap-Type Golf Swing Sequence
THE QATSPY® TICK-N-TOCK Putting Technique
THE QATSPY® Year Round CASPER Fitness Program
In the YouTube Videos above and all attached photographs, I'm 61 years old. Fitness does matter to your health and the anti-aging technique.
The term CASPER is Cardiovascular Aerobic Strength Pilates Exercise Routine Fitness Program. It doesn't take a lot of expensive equipment to start your fitness program. What you see in this YouTube Video is all the equipment I work with, except for the mountain and stationary bikes that are not shown.
I also enjoy another type of bike riding: