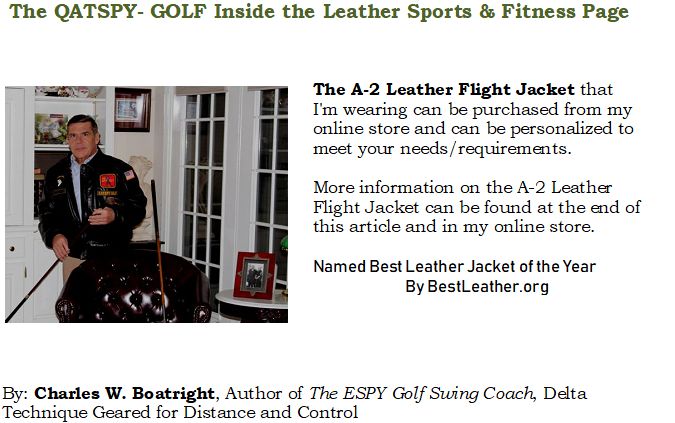 Don Henley and Stevie Nicks, Leather and Lace
A perfect Mother's Day gift for any occasion that has been proven for more than 70 years that was worn by the WASPs (Women's Airforce Service Pilots) in World War II. I had a great aunt who served in the WASP and flew aircraft from the United States to both theaters of war (Asia and Europe). These women flew everything from P-40's and P-51's to B-17's to forward bases where they were used to win the war.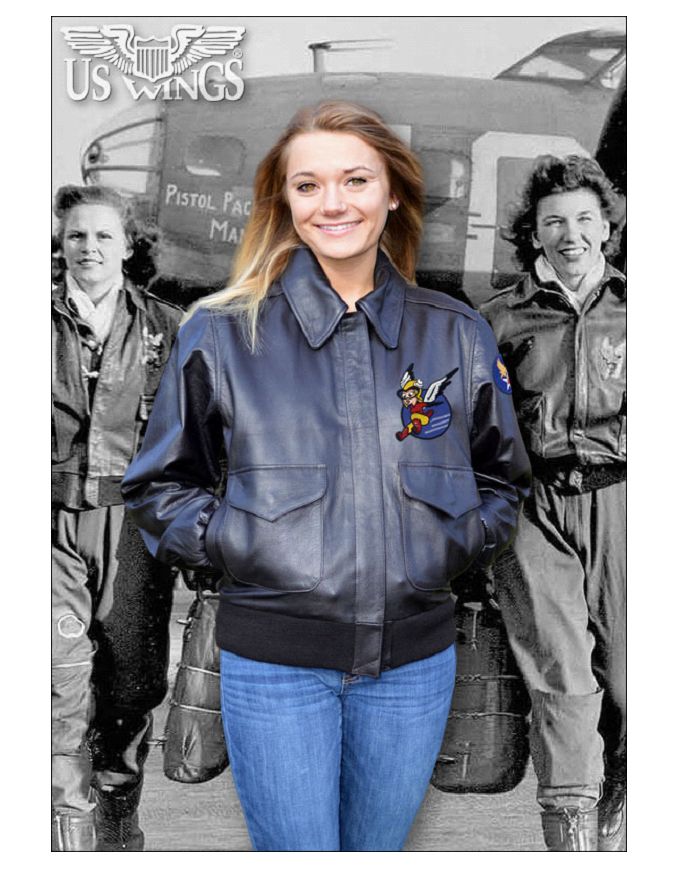 I can't think of a better Mother's Day gift for moms than Ladies' US WINGS A-2 Leather Flight Jacket. I think of the song by Don Henley and Stevie Nicks, Leather and Lace that describes our US WINGS® WASP A-2 Leather Jacket with the key words Leather and Lace. I can't think of two words that describe the job our mothers do other than tough and determined as leather, while soft-spoken and lovely as lace.
Our mothers are the very backbone of our country whose job extends far beyond the home to the baseball and soccer fields, to the work place and fabrication shops. They were there for every special occasion and adventure in our life.
We can never adequately repay them for their work, but we can give our mothers that which represents their Leather and Lace spirit. We can buy the A-2 Leather Flight Jacket that describes their work in our lives, providing the tough leather and the comfort of lace at the very time we needed each. Give her the Ladies' US WINGS® A-2 Leather Fight Jacket, so she can enjoy the accomplishments in her life by enjoying her own adventure.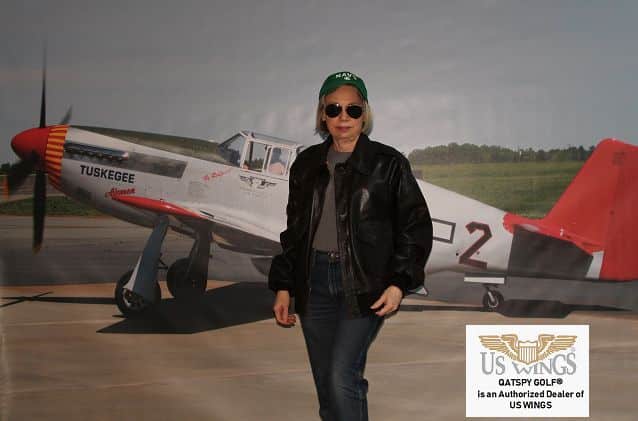 Whether it an adventure of traveling or going to football games, or just a night out with dad on the town, nothing can meet the very service your mom provided better than our A-2 Leather Fight Jacket. Order yours today, and avoid the rush of last-minute shopping.
NOTE: Our WASP A-2 Jackets are a tribute to these pioneering aviators. The WASP's mascot, Fifinella, was a female gremlin designed by Walt Disney, whose job was to ward off male gremlins who were believed to cause aircraft malfunctions; Fifinella patch also available separately.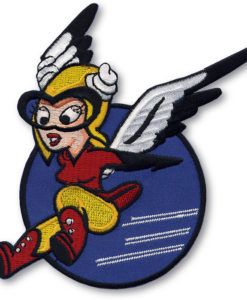 The US WINGS® leather jackets are used in Disney World's production of Indiana Jones Epic Stunt Spectacular, due to its authenticity and durability that Disney requires. Disney specifically requested that US WINGS® provide this A-2 Flight Leather Jacket. Your mother can have the same quality and feel of the finest three-season A-2 Flight Jacket that can be worn with Chino Khakis or blue jeans to any occasion.
You can either click on the Leather Jacket below to order yours jacket for your mom for Mother's Day, or just go to my Online Store in the tool bar above. The ladies' A-2 Leather Flight Jacket comes in dress sizes, please consult the Size Chart when you place your order to get the perfect size for mom on Mother's Day!