THE QATSPY® Sports Performance Yankee Apparel Outfitter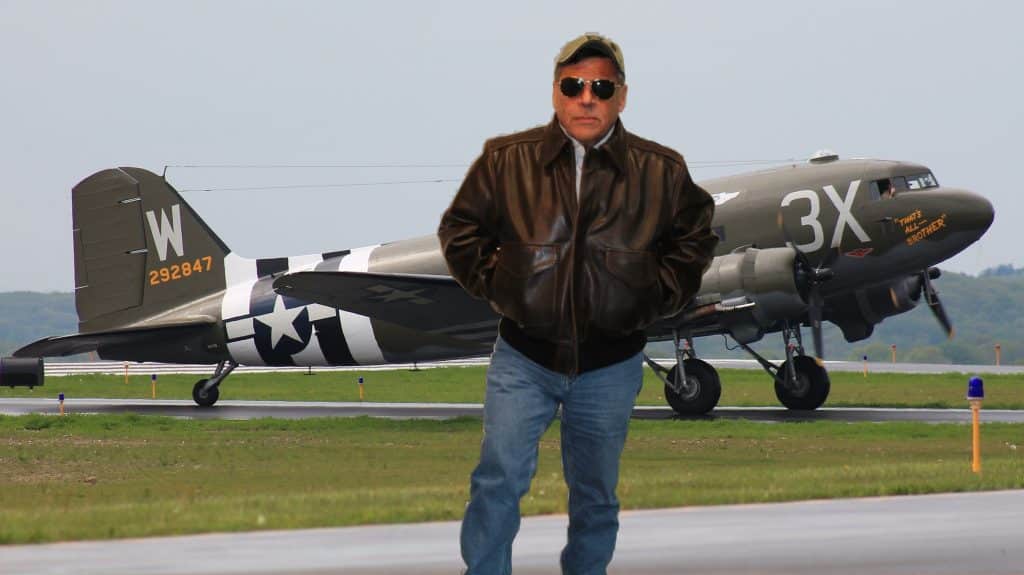 A Christmas Gift that is the Revival of Classic Fashions, The US WINGS® Classic Flight Jacket Outfitter, for both Men and Women
The perfect Christmas gift is one that has both intangible, as well as tangible value that brings years of comfort and satisfaction to the recipient. One of the key factors that contributes to a Christmas gift is that it is timeless, has intrinsic value, and shows thoughtfulness from a friend presenting the gift.
The US WINGS® line of Jackets meets the three basic Renaissance criteria-
Renews interest in classic antiquity.
It has historical importance.
It transcends time, or that is timeless.
Two great classic examples of Renaissance quality are the US WINGS A-2 Cape Buffalo Flight Jacket and the Jeep. Both have changed very little over 8 decades since they were introduced into America culture, see image below.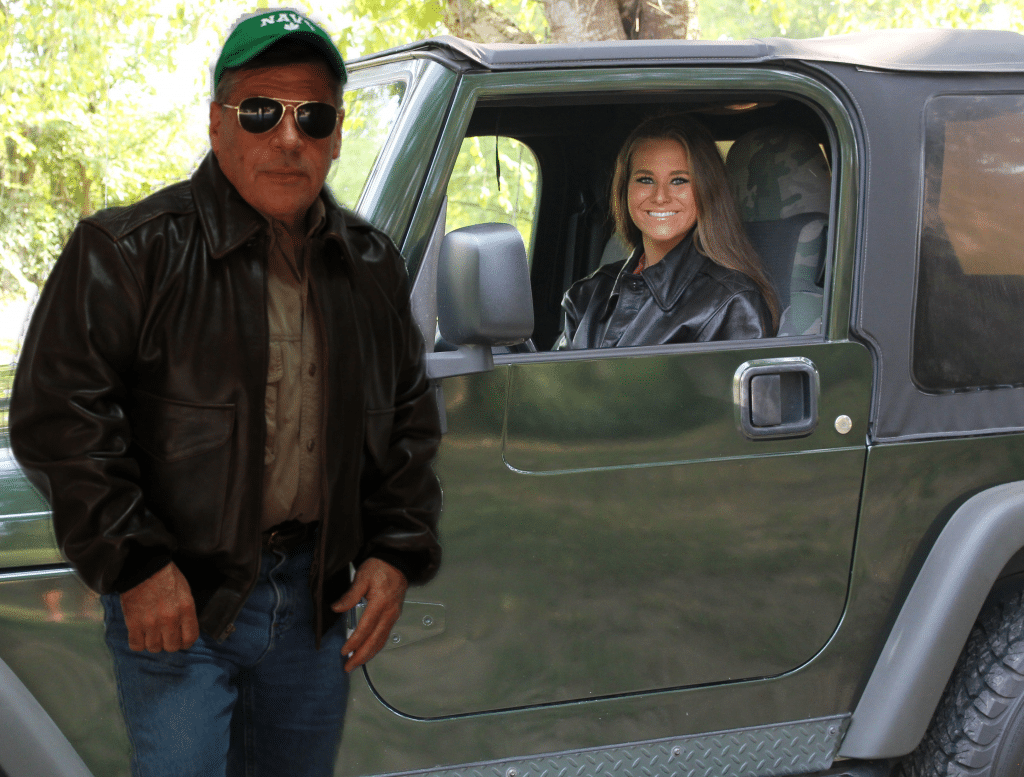 The line of Cape Buffalo Leather jackets is built on the same timeless style that is eight decades old, and represents one of the Greatest Generations that is still relevant today. Because of the quality of this leather these jackets are manufactured to be resilience and durability required by US WINGS®. These Cape Buffalo Flight Jackets will become family heirloom passed down from one generation to the next. I still have my Uncles A-2 Leather Jacket that he worn during World War Two with the 101st Airborne.
This is a Christmas gift that will be used nine-to-ten months out of the year, worn in formal settings to the outdoors, without compromising the jacket's integrity. The Cape Buffalo Leather is some of the World's toughest leather that provides comfort and that patina antique-look, as it is worn. The more you wear these jackets, the better they look and feel; kind of like your old pair of blue jeans, except the A-2 Cape Buffalo Leather Flight Jacket doesn't show the wear and tear of blue jeans.
I personally use my A-2 Cape Buffalo Jacket for flying, and for riding the open roads, or to attending a formal dinner party, without missing a beat. This will become your go-to blue blazer-type sports coat that you will wear in a number of occasions. I even wear mine on my farm and to sporting events.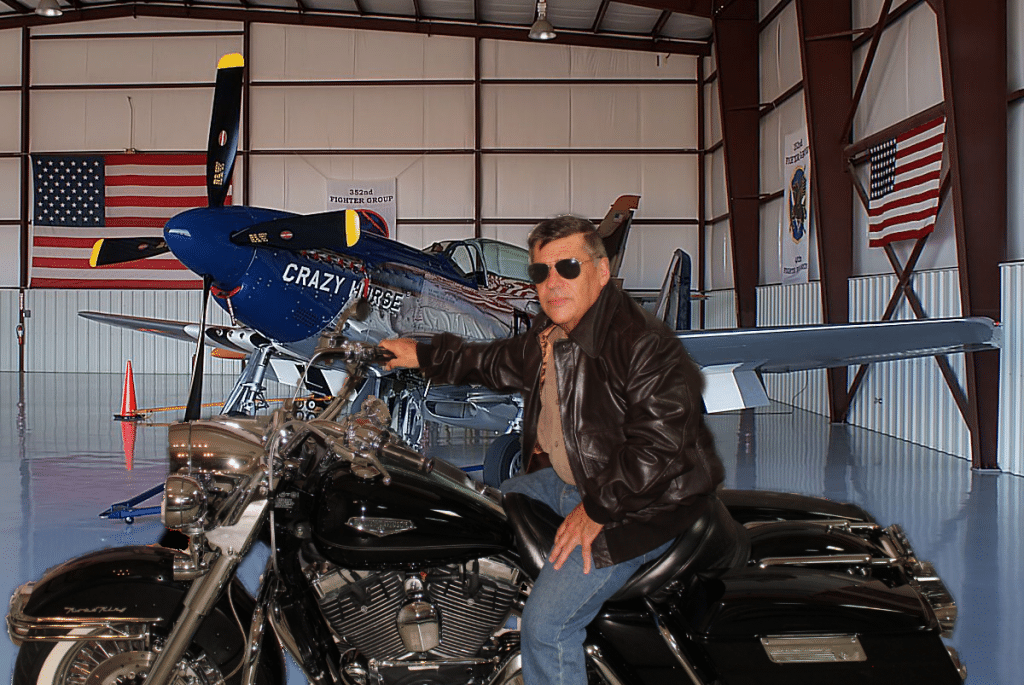 You can have as an option, either at the time of your purchase or later on, to have your US WINGS® Leather Flight Jacket personalized with a company or organization's logo and name, like I did in the image below. This is better than having a neon sign advertising your business or organization.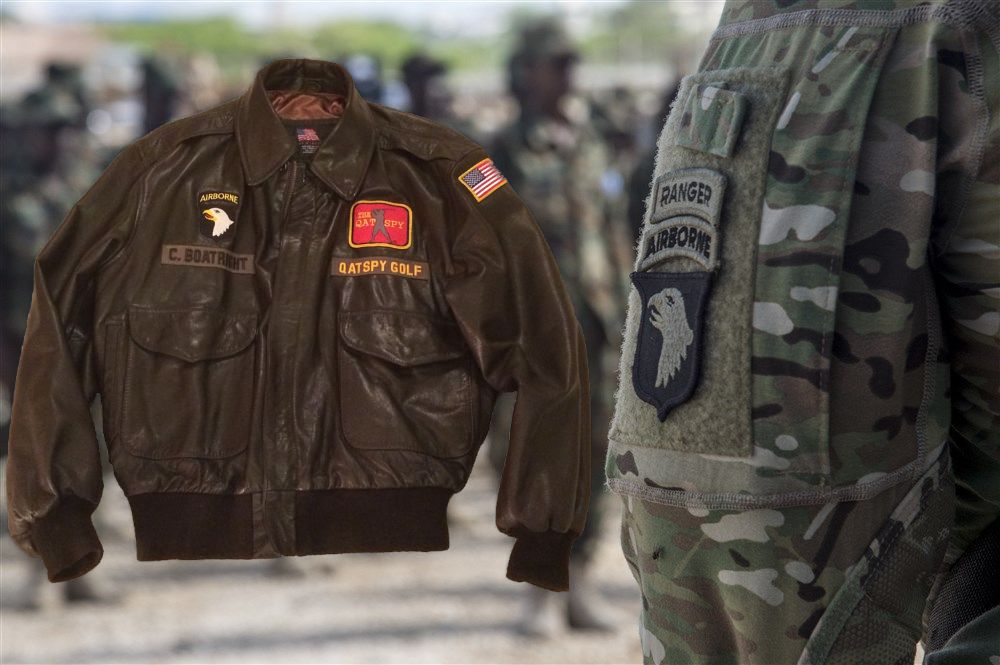 This is also a great way to recognize a Veteran and/or Purple Heart Recipient
The US WINGS line of Jackets are a great way to recognize a Veteran (including yourself) with their branch of service, unit, name and company name.
For those who have received a Purple Heart, we can also have their Purple Heart Certificate sewn onto the inner lining of any leather or nylon jacket. You can also select the Purple Heart patch to be sewn onto the left front panel of the jacket.
NOTE: DO NOT send the original Purple Heart Certificate, but ONLY a color photocopy of your certificate. Each style of the leather flight jacket below has an option available to add the Purple Heart Certificate or Patch:
The U.S. ARMY Retro Era A-2 Leather Jacket Issue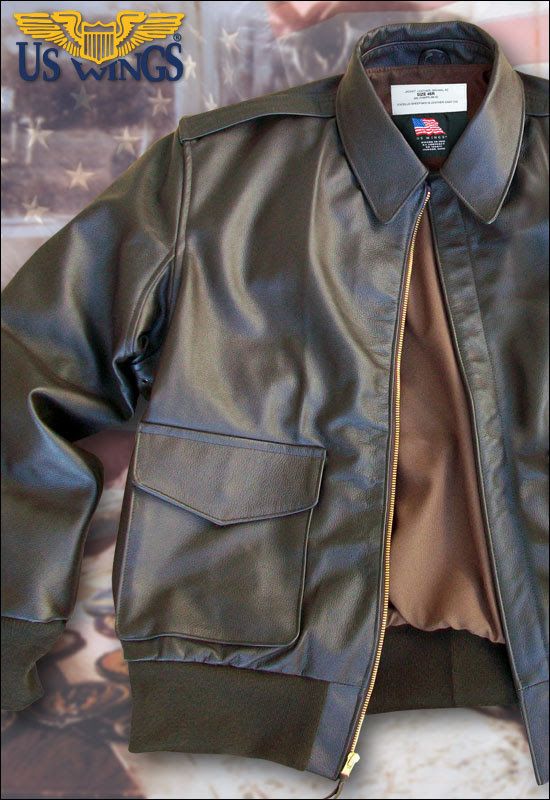 Just to demonstrate how Renaissance the A-2 Leather Jacket is starting in April of 2020, the U.S. Army will be issuing to its recruiters the original style WWII A-2 Cowhide Leather Jacket, because of its classic look and style. The U.S. Army is returning to this style of jacket that some of your grandparents or uncles and aunts might have worn, either in the U.S. Army Air Corps or in the 82nd or 101st Airborne. Both pilots (men and female) wore this A-2 Leather Flight Jacket that is making a comeback.
The US WINGS® line of Jackets above are in THE QATSPY® Sport Apparel Online-Store and will make an excellent Renaissance Christmas Gift. So order yours today, with FREE SHIPPING, from the convenience of your home or office and enjoy your Holidays with Family and Friends.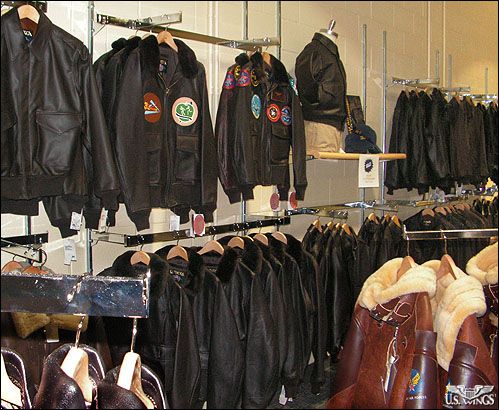 After Christmas with Family and Friends, you can take your US WINGS Leather or our CWU-45P Nylon Flight Jackets to the slopes. These are perfect jackets to enjoy the Holiday Season skiing downhill or across country like I do. You can shop for the CWU-45P Flight Jacket by clicking on the Ski Image Below: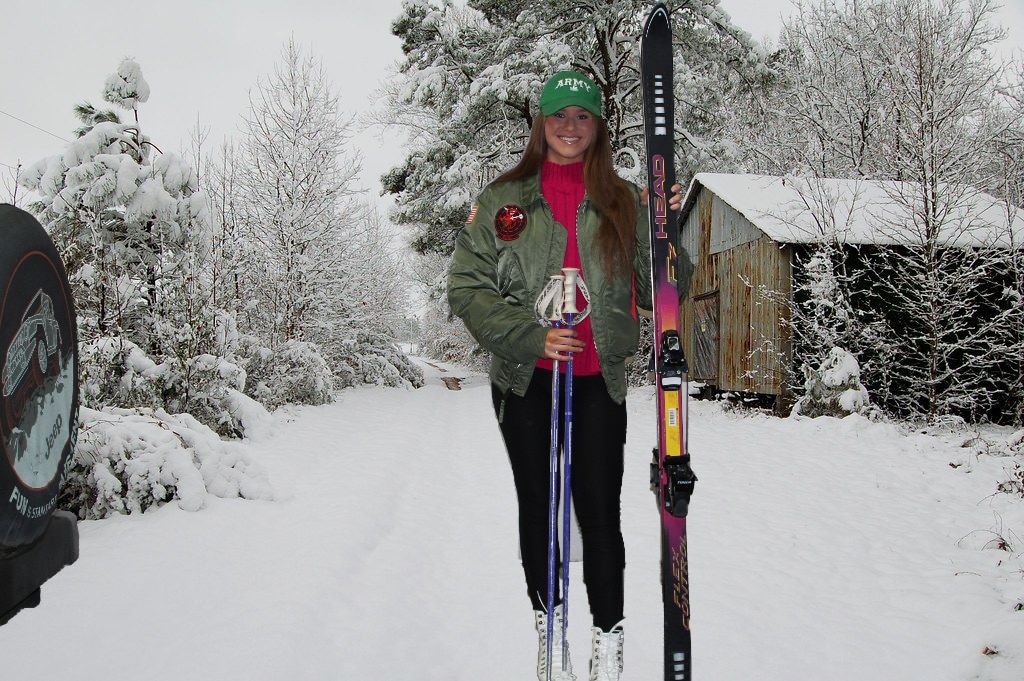 We don't want to leave out your Biker or you from personalizing your US WINGS Jacket with Biker Patches.
THE QATSPY Sports Performance Apparel Biker's Version of the US WINGS Jackets
All our leather and nylon jackets EXCEPT for the TOPGUN G-1 CAPE Buffalo Jacket can have either a Harley-Davidson or Indiana Motorcycle back panel Rocker Patch sewn on to the jacket, see example below on our A-2 Flight Jackets. These patches are purchased at the time of CHECKOUT or can be purchased separately by selecting the image of the patches ONLY below.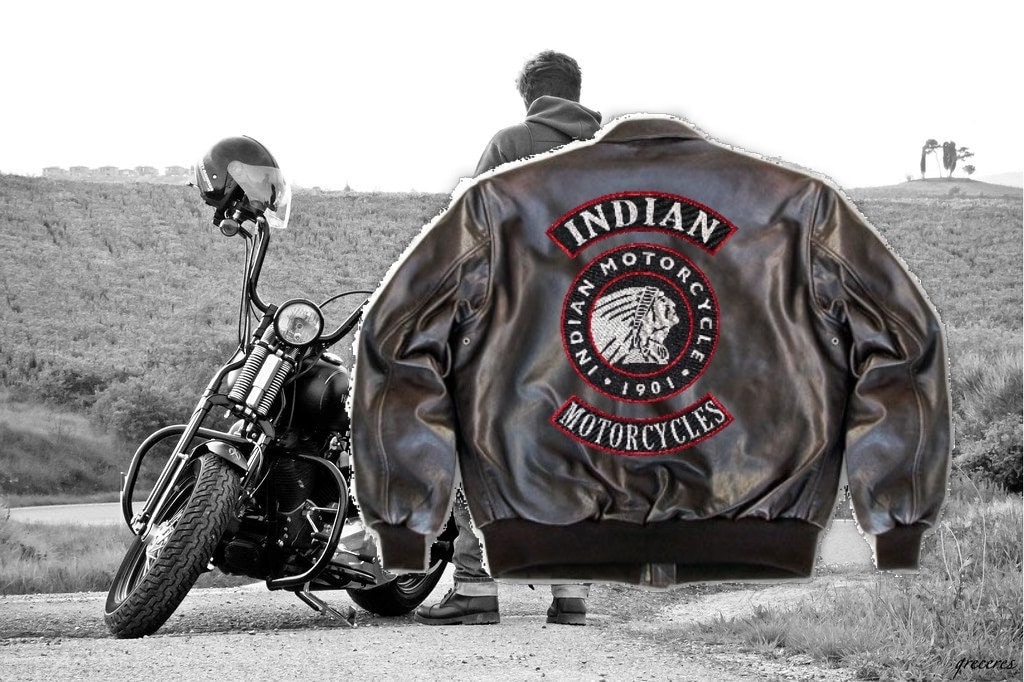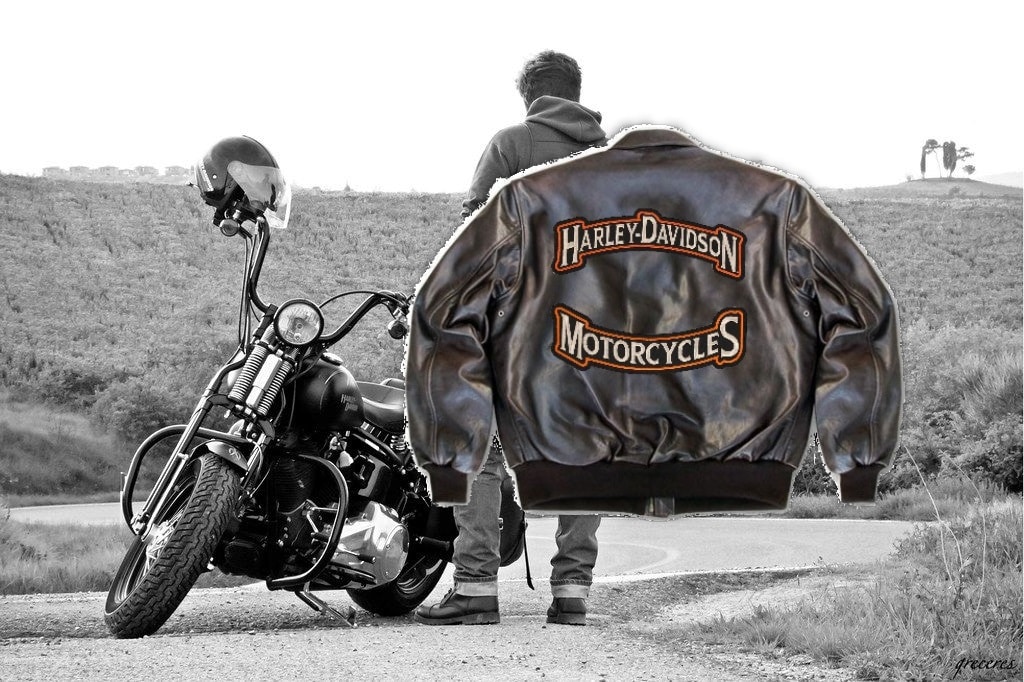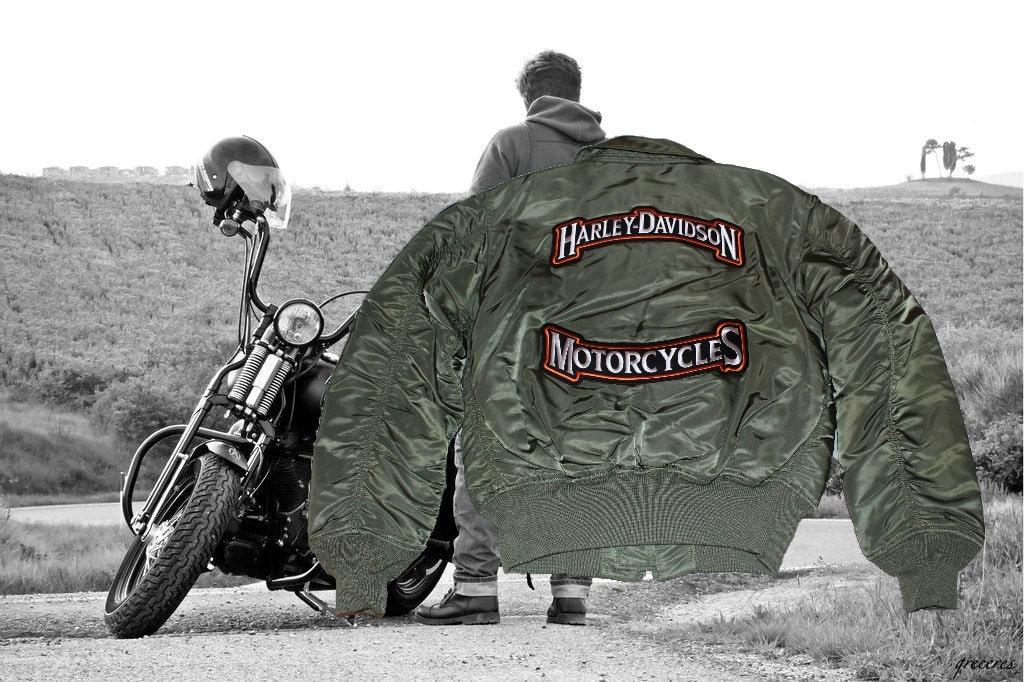 Just because it is getting COLD doesn't mean your Golf Game Has too Get COLD Also!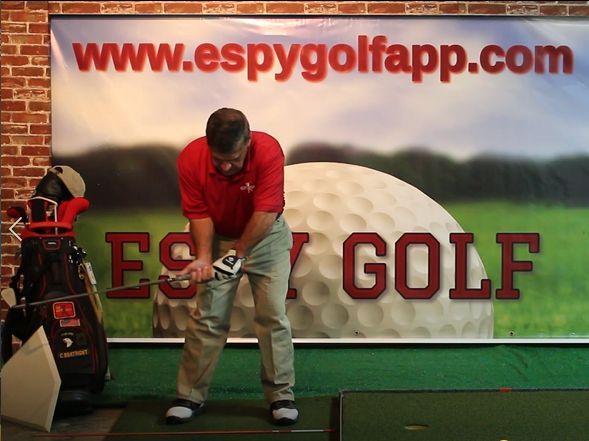 Over the past 10-Years, I developed what is called the Palmer Technique of properly setting the Wrist Action in the Golf Swing in a procedure that you can Download. This contains 32-pages of detail procedures, images, and how to developed an instinctive golf swing.
What is great about the Palmer Technique is you can practice this golf swing technique right where you practice your putting. The very same techniques used to make chip and Pitch shots where you putt are the very ones to go from Tee-to-Green. Below is a FREE YouTube Video that I produced in my training facility that will allow you to make your golf swing instinctive.
If your golf swing is not instinctive and subconscious, you won't have it available to use on the Golf Course. You might practice with your conscious mind, but I guarantee that you will play golf with your subconscious mind. Sounds Familiar?
CAUTION: Just have a backstop to catch those wayward shots that will happen from time-to-time.
Below is the QATR 408-Palmer Technique (Wrist Action in the Golf Swing)