THE QATSPY® Inside the Leather Sports Psychology Sport Page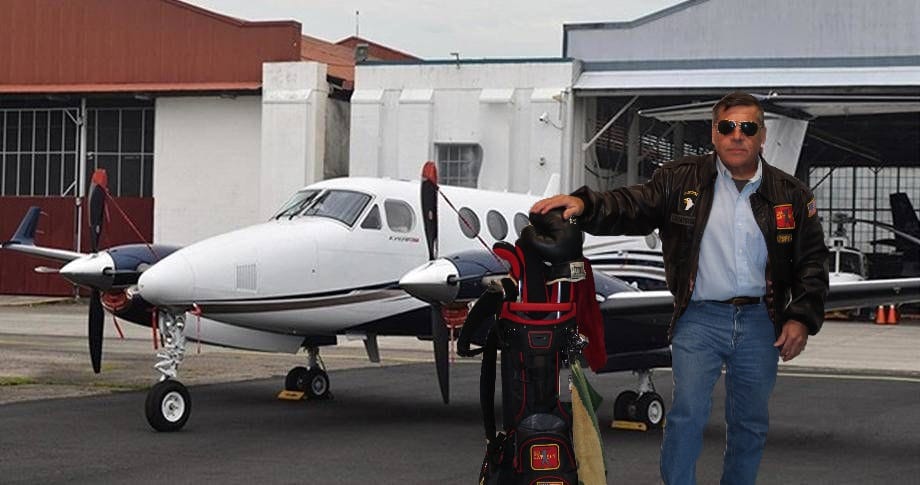 By: Charles W. Boatright
Sports Psychology of Situational Awareness in Aviation- 3 Criteria that an Athlete can use to Develop Situational Awareness for Performance
I had a rare opportunity to interview a Vietnam POW in March of 2002 who was held at the infamous Hanoi Hilton for over seven-and-a-half years. He survived his horrendous conditions by playing virtual golf in his mind. Colonel George Robert Hall had a four (4) handicap before being deployed to Vietnam. Colonel Hall was also captain of the Golf Team at the Naval Academy.
What Col. Hall did six-weeks after his release from the Hanoi Hilton, in North Vietnam, in February of 1974 is what legends are made of and stories are written about for decades. Col. Hall played in a PGA Pro-AM in New Orleans in March of 1974, where he shot a 76, the same handicap he had before being deployed to Vietnam and weighing a 100 pounds less. This was playing alongside professional golfers at the top of their game and that played on a regular basis.
Please click Colonel George Robert Hall to find my complete interview.
Col. Hall, who was well trained in Situational Awareness being a fighter pilot, attended the Navy Academy in Annapolis. He was able to use his Situational Awareness as survival skills, along with his golf game, to survive his captivity. Col. Hall's story is important to both the amateur, as well as the professional athlete trying to perform at a high level. Situational Awareness is like Sports Psychology made for the amateur athlete and is something that they can relate to and use.
Most pilots are introduced to Situational Awareness during their pilot training to allow them to conduct combat missions. TOPGUN pilots are well diverse in Situational Awareness in aerial combat. Matter of fact, Situational Awareness was developed by the Air Force during the Korean War to give their pilots a mental edge during aerial dog fighting. So Situational Awareness is geared toward performance and outcomes, and is perfect for athletes.
Situational Awareness consists of three criteria- Perception, Comprehension, and Projection. Over the next three weeks, I will explain in detail how Col. Hall explained to me during our interview how he used Situational Awareness training to survive captivity, but also to maintain a four handicap golf game.
Below is just a brief outline of these three criteria for Situational Awareness:
Perception– Use one's senses to perform a routine with a familiar environment, or conditions, as in training.
Comprehension– Having a complete understanding and application of fundamental principles and instincts without inconsistencies, disruptions, or gaps in the process, based on one's instincts to develop confidence.
Projection– The ability to mentally visualize an outcome of a procedure prior to execution. This allows an individual to focus on a process and avoids cognitive overload.
A Similar Experience to Situational Awareness that Most of us Have Experienced before and might not be Aware of what's happening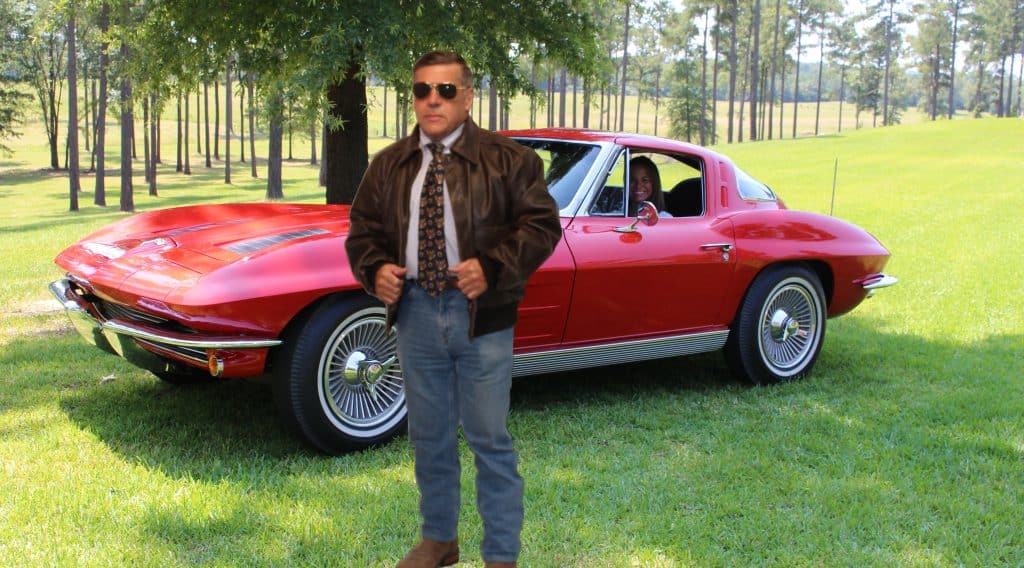 Driving a vehicle, the driver can unknowingly apply elements of Situational Awareness along a scenic highway and not be aware of it. Even though an individual might not be aware of it while driving, this is one of the best examples that a layman has of Situational Awareness. I'm going to take this in reverse order.
Projection
The driver's conscious mind is focused, on a situation in the future, like an mindset of anticipation.
Comprehension
The driver's subconscious mind recognizes the circumstances and follows fundamental principles the driver has developed over years of experience. There aren't any disruptions in performance, due to highly developed motor skills.
Perception
The conditions and environment the driver perceives are routine and normal to their training and performance.
These circumstances allow the driver, for short intervals of time (2-to-4 minutes) to perform at a high level in a zone. The athlete, like the driver and pilot, can use Situational Awareness to achieve a very high level of performance, if all three of these criteria are attained in practice and performance. The key is having practice mimic performance.
Purchase a Golf Swing that is based on Techniques and Mechanics that you have already have and are instinctive:
I included data that I collected from my interview with Colonel Hall in a procedure based on the same format of Situational Awareness for golfers based on Projection, Comprehension, and Perception entitled: QATR-411 The Palmer D-PRO Golf Technique.
If you felt more confident standing in the batter's box making your baseball swing than standing on a tee box making a golf swing this technique is for you:
Sponsored By:
THE Great QATSPY® Yankee Personal-Style Tailored Apparel Quarters Fit-to-a-TEE Look and FEEL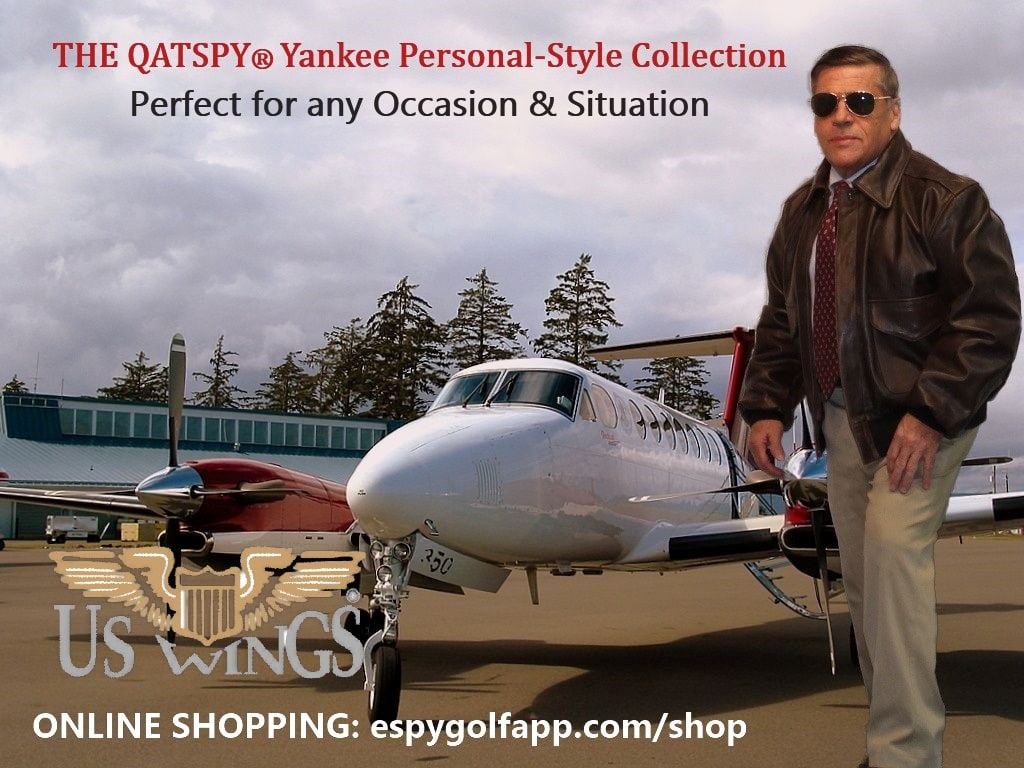 Our A-2 Leather Flight Jacket is the same authentic flight jacket developed in 1931 for the U.S. Army Air Corps that pilots and elite paratroopers units like the 82nd and the 101st wore as a badge of honor. We supply the U.S. Military with the same A-2 Leather Flight Jacket.
We also carry the Indiana Jones-Style jacket that was like the one worn by Harris Ford in the Movie. Please click below to view of line of leather jackets that we carry in our ONLINE STORE: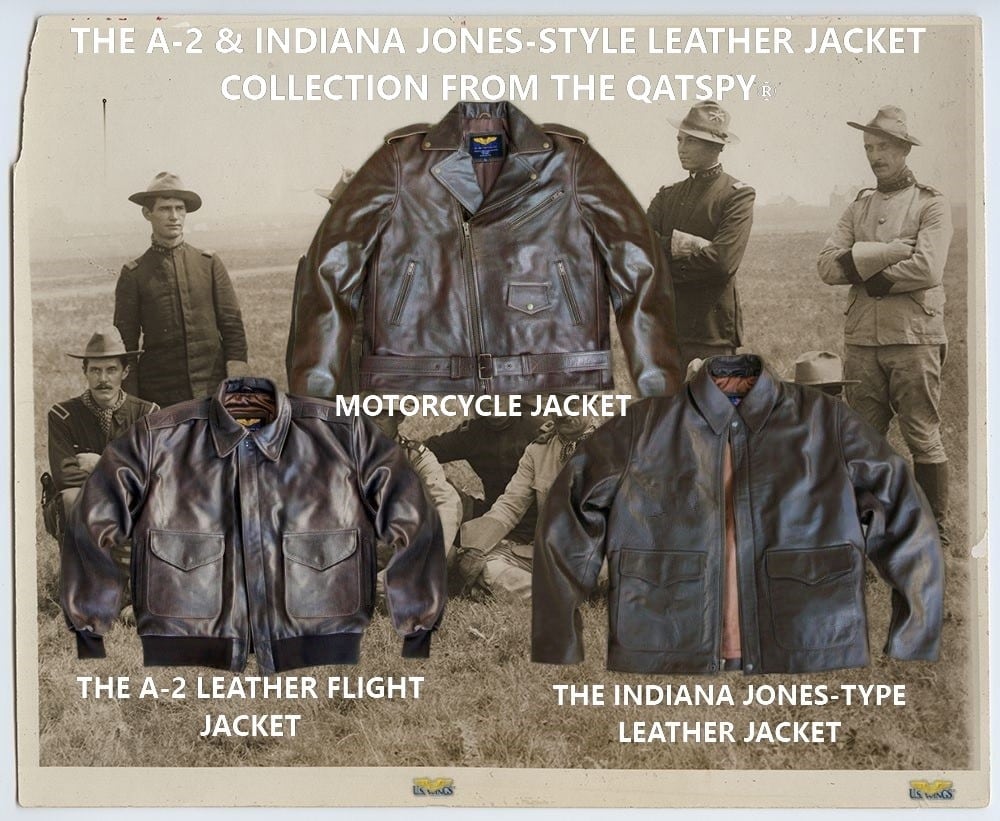 We can also personalize your leather jacket with military insignia, company or organization logos. I wear my A-2 Leather Flight Jacket as my NEW Sports Jacket during the week on business and on the weekend.