THE QATSPY® Yankee Personalized-Style Traditional Apparel Quarters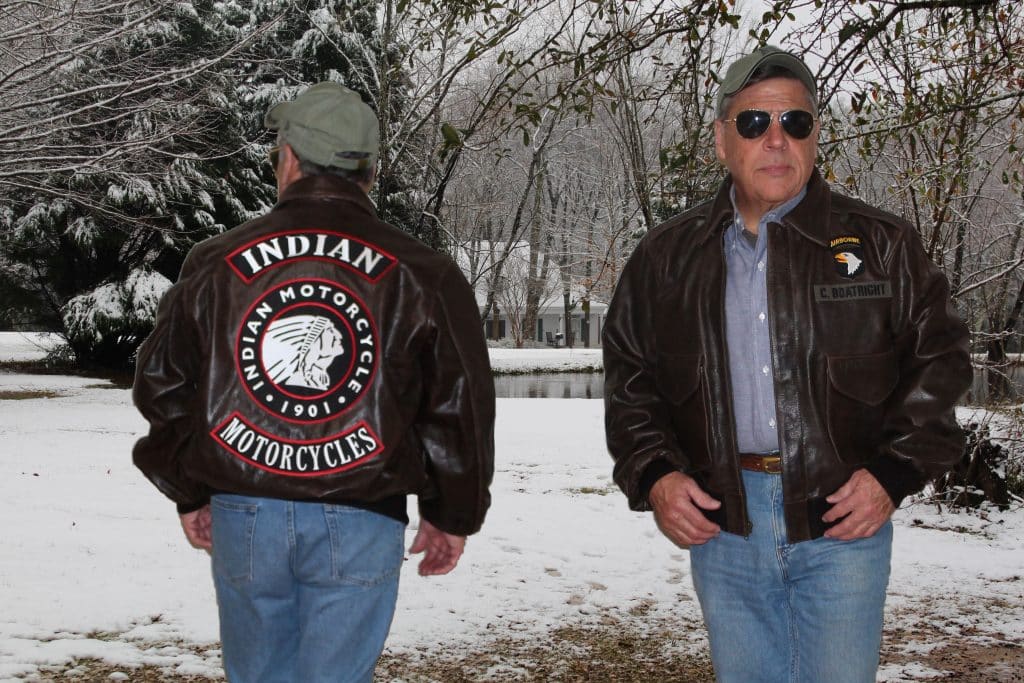 By: Charles W. Boatright
Motorcycle Military A-2 Leather Flight Jacket- Wear the Same Flight Jacket that is Issued to Our U.S. Military, Personalized to Your Specs
This A-2 Leather Flight Jacket is made from the same, tough leather as our motorcycle jacket that can stand up to the open road. This is the perfect sports jacket, in every sense of the word. This is tough enough to protect you from the cold and wind that pilots have also relied on for decades in the cockpit.
The iconic look and feel make this Authentic, antique brown, patina A-2 Leather Flight Jacket the sports jacket for all occasions. It provides the professional look with khakis for the workweek and for the evening, just as it does the casual look for the countryside or for the weekend adventure or gameday.
The A-2 Cape Buffalo Leather Flight Jacket will soon become your sport jacket of choice for its versatility and nostalgic look that is all the rage now. The A-2 Leather Flight Jacket has not only stood up to the test of time, quality and craftsmanship, but has weathered the definition of fashion, since its introduction in 1931 when it was introduced. This A-2 Leather Flight Jacket meets all military Specs that we furnish to the U.S. Military.
I wear my Motorcycle A-2 Leather Flight Jacket everywhere while on business, weekends, or even the weekly run to the grocery store. This A-2 Leather Flight Jacket is like wearing a placard sign everywhere you go, which is a great way to promote your business, organization, or even your military service.
To Order Yours today, please select the A-2 or two other leather jacket models that we carry below: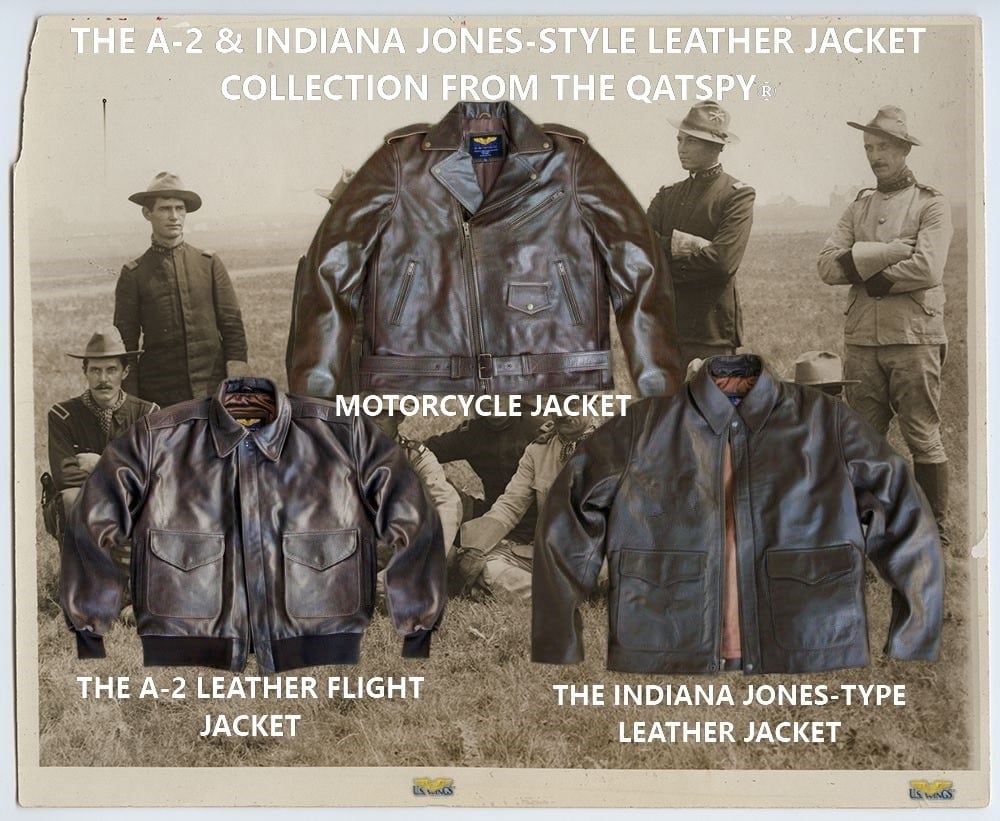 The Indiana Jones Leather Jacket is the same one we furnish Walt Disney World in their production of The Indiana Jones Epic Stunt Spectacular seen by thousands each month. This Indiana Jones Leather Jacket also appeared in the movie.
Coming soon, the NEW Authentic Reproduction of the U.S. Army Lady's A-2 Leather Flight Jacket, tailored specifically for women with the mill spec. cowhide. This can also be personalized as needed for the ladies.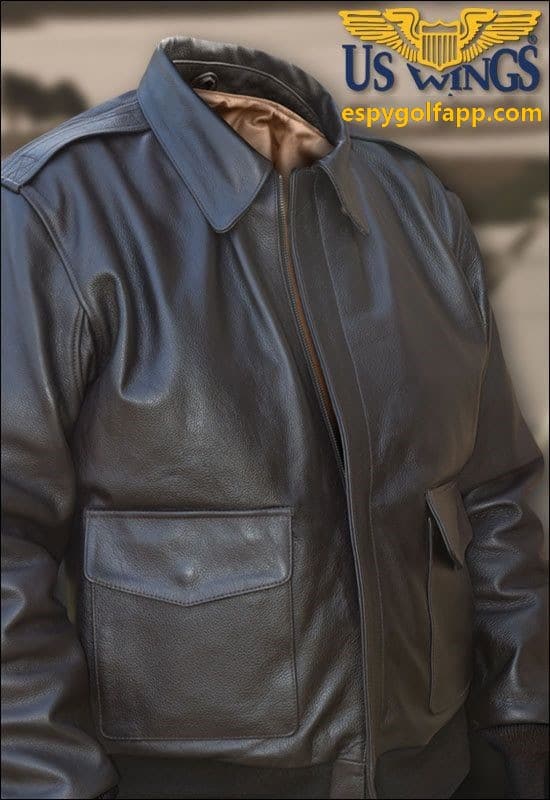 SIZE CHART for Lady's A-2 Leather Flight Jacket