The QATSPY GOLF Inside the Leather Sports Page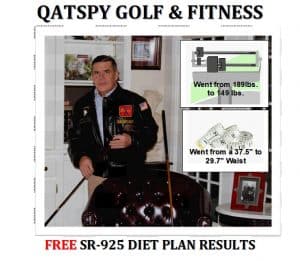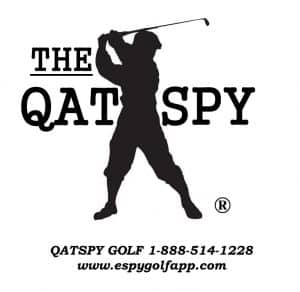 Inside the leather Classic Golf Swing Mechanics and simple golf swing tips for self-coaching techniques and your health and fitness.
By: Charles W. Boatright
Author of The ESPY Golf Swing Coach, Delta Technique Geared for Distance and Control
Get a Jump-Start on One of the Best New Year's Resolutions Before Christmas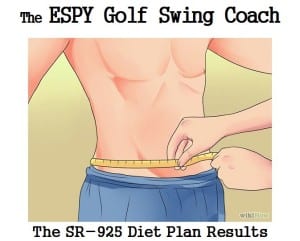 If you want to get a jump-start on one of the best New Year's Resolutions and see results before Christmas, start the SR925 Diet Program and drop 3 to 4 inches. Investing in your health and fitness has the highest returns on your investment of 600 percent. The New York Stock Exchange can't even approach that type of return.
Best of all, this is FREE of charge to you, and there is no food to order or special food to prepare. You can even enjoy your favorite restaurant, without jeopardizing your diet or results you will see.
I'm proof that the SR925 Diet Program actually works. I broke all of the conventional wisdom about weight loss. I fit within two of those categories. I started the SR925 Diet Program in the middle of November 2014, and I was 56 years old at the time I started the SR925 Diet Program. I was able to enjoy my favorite restaurant menu and still lose 3.7- inches within eight days.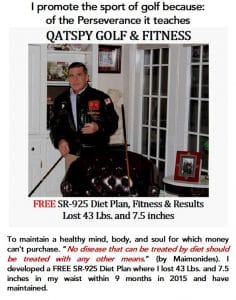 Instead of weighing in, I took measurements of my waistline every two days and went from 37.7 inches on 17Nov2014, down to 34 inches on 22Nov2014. That was 3.7 inches in the span of six days. I was able to turn my body into a calorie- burning juggernaut, based on Circadian Rhythms, or how the body processes foods at an efficient rate.
Circadian Rhythms, the Basis of the SR925 Diet Program
You can exercise 2- hours a day, 7- days a week, and not lose but a couple of pounds, if you don't address your Circadian Rhythms. Circadian Rhythms aren't so much what you eat, as when you eat. Here are the basic parameters of Circadian Rhythms- your body starts processing food around 9 a.m. and it stops around 5 p.m. Thus, the nomenclature of 925. Now you know why most diets fail!
The number (2) isn't just representing the 'Dash' between 9 a.m. and 5 p.m. The number (2) is when the body hits its maximum rate of consuming food. That's one reason why people feel that they need a snack at 2 p.m. Just make it a healthy snack, like fruit or peanuts.
The SR925 Diet Program on Steroids
SR is the restriction of sugars and starches in your diet. I found that not all sugars are listed on the Nutrition Label. There are sugars that are hidden sugars, or glucose, in foods. A great example is comparing the Nutrition Label for an Idaho Potato and a Sweet Potato.
Even though the Sweet Potato has a higher value of sugar than the Idaho Potato has based on the Nutrition Label, the Weight Factor (WF) for the Sweet Potato is a healthier selection at 2.778. Sugars fall into two categories, with these being fructose (natural) or glucose (refined).
The WF that I developed looks at four components on the Nutrition Label for healthy selections in a diet: Calories, divided by the sum of Total Carbohydrates, Fiber, Sugar, and Protein.
WF = C/(TC+F+S+P)
My objective is to keep 90 percent of my meals and snacks below the 3.5 WF. Ten percent of my meals each week can be between 3.6 to 5.5. I try not to eat anything above the WF of 6.0. So for two meals each week, I can have an incentive, which is usually over the weekend.
Most restaurants have their menu items listed on their website with the Nutrition Label for each item. I've developed a table of items that I like and have calculated the WF for each item so that when I eat at home or out, I know the items I can have. Also, pay close attention to the Serving Size. Some potato chips have a WF of 8.00, but that's for 15 chips. How many times are you are at a gathering and just eat 15 chips?
Basically, the SR925 Diet Program is the Sugar Buster Diet placed on a time schedule. But the WF gives you a little more control of your diet. The real success of a diet program is that after four years of being on the SR925 Diet Program, I have a waistline of 29.8 inches. I'm wearing Levi's that I wore in high school.
I have attached the details of my SR925 Diet Program below by selecting on the SR925 Diet Program Logo.
No diet program is complete without an exercise and a fitness program, including  a sporting activity. I developed the CASPER Fitness Program to maintain my muscle mass and stamina. See the details of my CASPER Fitness Program below in the image link.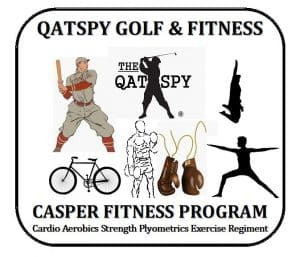 Also, select a sporting activity that is low impact. I play and coach golf. Golf can be played from ages 8 to 98 and beyond, so golf is an excellent sporting activity that can be play solo or with friends and/or family.
To give your golfer the training drill to enhance their golf performance on the golf course, purchase your copy of The ESPY Golf Swing Coach from the links below, or visit your local bookstore: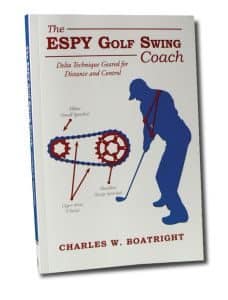 E-Book-                $ 8.99
Paperback-           $15.75
Hardback-            $31.42
My book can also be purchased on-line at:
The golf swing techniques in The ESPY Golf Swing Coach will provide the golfer with the ability to execute one of the most difficult shots in golf, the 12-foot chip shot around the green, as I have demonstrated below in my YouTube video:
For other gift ideas, don't forget to visit my TACK Room below.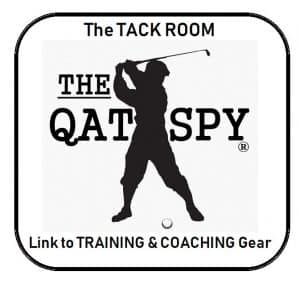 Training Assisted Coaching Kiosk
The TACK Room is list of training equipment and gear that I use in my routine practice and self-coaching techniques. The golfer can incorporate this equipment and gear into their routine practice sessions to help develop techniques to improve their mechanics, or muscle memory, on a consistent basis. Before a golfer can develop their golf swing sequence feel, they first will need to develop and establish their golf swing mechanics. The following are training equipment and gear that I have personally purchased and use in my self-coaching approach.
The golfer can use the TRACK Room as a Kiosk to link to the manufacturer and distributor websites to purchase this training equipment and gear. Just by selecting the images below, the manufacture or distributor site can be accessed.
BirdieBall® Putting Greens
Develop a complete Tee-To-Green practice session in the convenience of your home or office. To complete the golfer's practice session, the golfer will need to have access to a putting surface. Without installing an expensive artificial green in your backyard, the golfer can use an affordable option of the storable BirdieBall® putting greens that has realistic, undulating surfaces and green speeds that match those of an actual green on the golf course. This can be placed in the garage, spear room, or in a business sitting.
To improve one of the most important areas of the golfer's game, putting, look at the BirdieBall® website to build your own putting green to fit your needs and budget:
DW Quail Golf®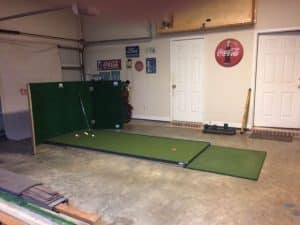 The DW Quail Golf Chipping and Pitching mat is an indispensable part of your golf game practice allowing the golfer to turn their garage into their indoor golf training facility. DW Quail Golf has a variety of Chipping/Pitching mats that are professional grade for indoor/outdoor use. These make excellent gifts for your golfer. This is a link to DW Quail Golf website.
Almost Golf Balls®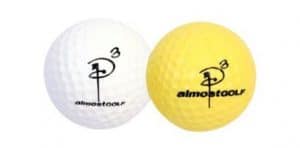 To help develop a more effective golf training exercise in your backyard or vacant field, I would recommend purchasing a dozen or more of the Almost Golf Balls® from LIBERTY Health Supply. Please select one of the products below to purchase these golf balls that simulate the actual golf ball, without the concern for property damage or personal injury to others. These balls only travel a third of the distance of an actual golf ball, up to 100 yards.
Pack of 10: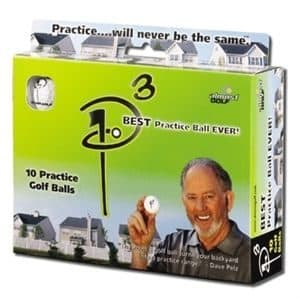 Pack of 36: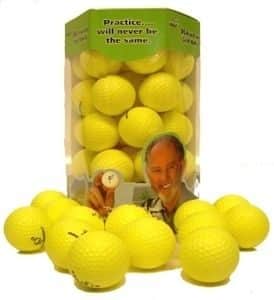 If you use the Promo Code: ALMOSTGOLF, you will receive free shipment on any order of Almost Golf Balls® from LIBERTY Health Supply.
I have a utility bag full of these Almost Golf Balls that I practice with, three to four hours per day, four days per week.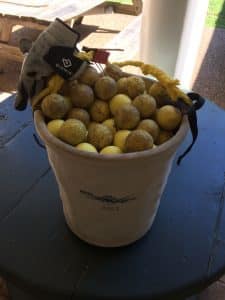 Operation DOG TAG
Sports, such as golf, along with fitness and an exercise regimen that includes yoga, has been proven to be a great Cognitive Behavioral Therapy for trauma victims. Veterans and those who have experienced a traumatic situation where the mind has been traumatized and disrupted can use golf and yoga to help re-establish connection and pathways in the brain. Golf also provides an excellent opportunity  for trauma victims to reconnect in a social setting to develop a dialogue without the pressures of clinical visits.
Introduction- Forum for Coaching Golf and Life Skills Operation Dog Tag
Section 1- Operation DOG TAG | GOLF CBT Intervention for PTSD
Section 2- Operation DOG TAG | Objectives and Scope
Section 3- Operation DOG TAG| STRUCTURE GUIDELINES
THE LOCKER ROOM a source for golf tips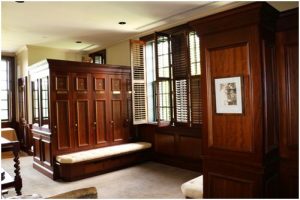 Please visit "The Locker Room" for an Index of all my golf articles to improve your golf game and life. Discover how you can take your baseball swing from the batter's box to the tee box.
Learn How to take your baseball-style golf swing from the batter's box to the tee box.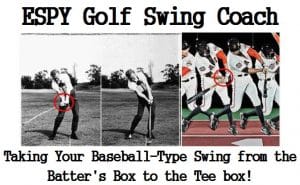 Time-lapse photography that I reviewed during my Kinesiology Xerox Box Golf Research Project compared the golf swing vs. baseball swing and how similar the Sync/Preset wrist action in the golf swing was to the baseball swing sequence.
Here's the QUESTION: How many times standing in the batter's box did you think about your golf swing mechanics, techniques, or elements. Your were only focused on the pitch. Why not use the same Outlier technique in golf.
Sir Nick Faldo demonstration of the Preset Golf Swing Technique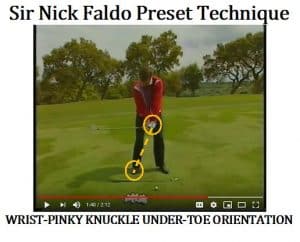 One of Sir Nick Faldo's first golf swing fundamentals that he learned as demonstrated in this YouTube video entitled The Preset golf swing technique. Nick Faldo discussed the WHAT, but didn't explained the HOW in his YouTube video.
The Sync/Preset Elements in The ESPY Golf Swing Coach explains how to setup the classic golf swing maneuver to place the wrists into the key Lock Position. This was the same golf swing technique used by David Duval during an interview with Charlie Rymer on Golf Channel. These two Videos are probably two of the best Videos to discuss the wrist action in the golf swing.
For Comments or questions please contact me at 1-888-514-1228 Mon – Fri from 9 am to 4 pm CT Zone.
A Recommendation for your Golf Game:
I would like to recommend an interesting radio program that I regularly listen to originating from my home state Arkansas on my I-Heart Radio app on KARN 102.9 FM station, out of Little Rock. They air a golf show called Arkansas Fairways and Greens, at 7:00 AM CT each Saturday morning, hosted by Bob Steel, and co-hosted by Jay Fox and Charles Crowson. Bob occasionally as has his guess Alex Myers with Golf Digest and Ron Sirak with Golf Channel. I was interviewed on his show about my book, The ESPY Golf Swing Coach. This show is worth tuning into for golf news and information.
Jay Fox is an Administrator with Arkansas State Golf Association that discuss amateur golf and rules of the game.
Check out my full library of BLOGS @ www.espygolfapp.com/blog or purchase your copy of "The ESPY Golf Swing Coach" @ www.espygolfapp.com/store.