THE QATSPY® GOLFER'S Inside-the-Leather Sports Page for Health & Lifestyle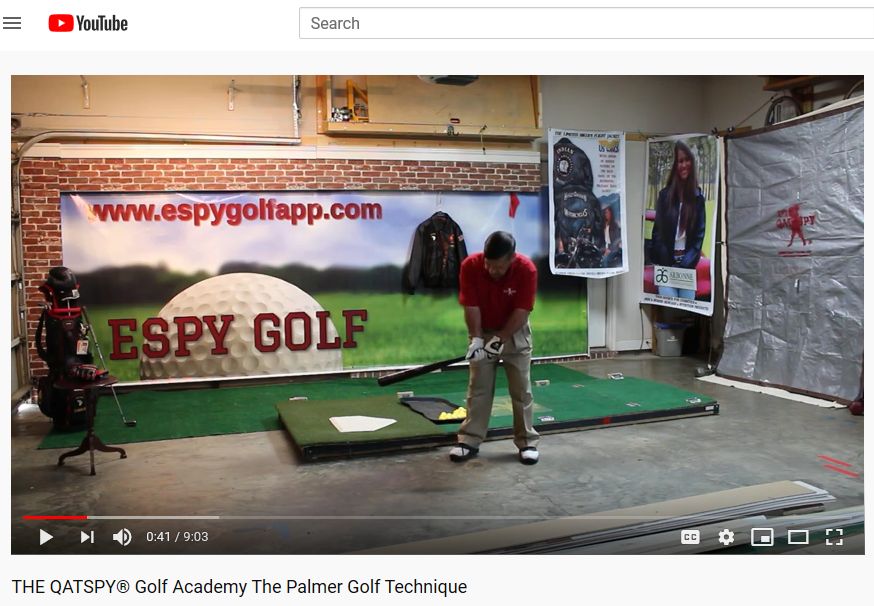 By: Charles W. Boatright
The Golf Swing Coach Garage Workout APP for a Course-Proof Golf Swing, Day-in-Day-Out
Golf Swing Coach Garage Workout is a simple APP for golfers to develop a simple self-coaching technique for a consistent course-proof golf swing. This allows golfers to take their golf swing from the Batter's box to the Tee box, without having common obstacles to overcome during the off-season like downtime and little-to-no-time to practice or to play golf.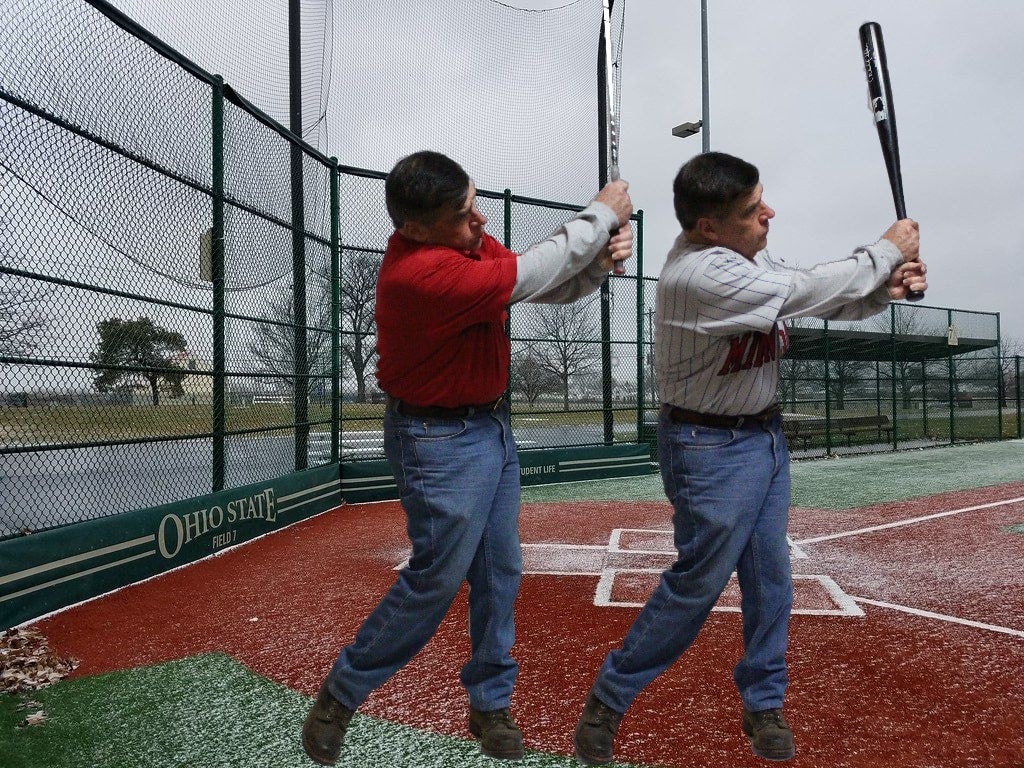 For most of us, golf is our passion and our not profession, and that in itself is a major obstacle to overcome. As much as we love golf and is a fantastic aerobic workout that burns more than 1,130 calories over a 3-hour round of golf by walking the course, we can't get to the course like we would like. Even with priorities of Family and our work you can still develop a course proof golf swing,
Your Schedule Shouldn't be Your Handicap in Golf
But you aren't handicapped just because you can't play a round of golf, due to your schedule or the weather. I had one of the most amazing interviews with a Vietnam POW who was held at the infamous Hanoi Hilton for over seven years. You can read my interview with Colonel George Robert Hall by clicking on the link.
But in Colonel Hall's small prison cell, he was able to create his mental golf game to help him survive his horrendous conditions. I would like to share with you the same techniques that will give you the same advantage in your course proof golf swing coach.
By the way, in February of 1973 when Colonel Hall was released, Colonel Hall was asked to play in the Greater New Orleans Open Pro-Am in March of that same year. That was six weeks after his release and weighing 100 pound less. Colonel Hall shot a 76, which was his handicap of four (4). There are professional golfers who are out of golf for over seven years that can't turn in a score of 76 in their first tournament, but Colonel Hall did just that!
The IFR Golf Swing Coach Palmer Technique (Wrist Action in the Golf Swing)
The VFR in aviation stands for Visual Flight Rules, where the pilot is using their view of the landscape, terrain, and obstacles in order to navigate. But the really difficult issue with VFR is to overcome what the pilot thinks they are doing, which  isn't what they are doing in reality, because of the different set of conditions they are flying in.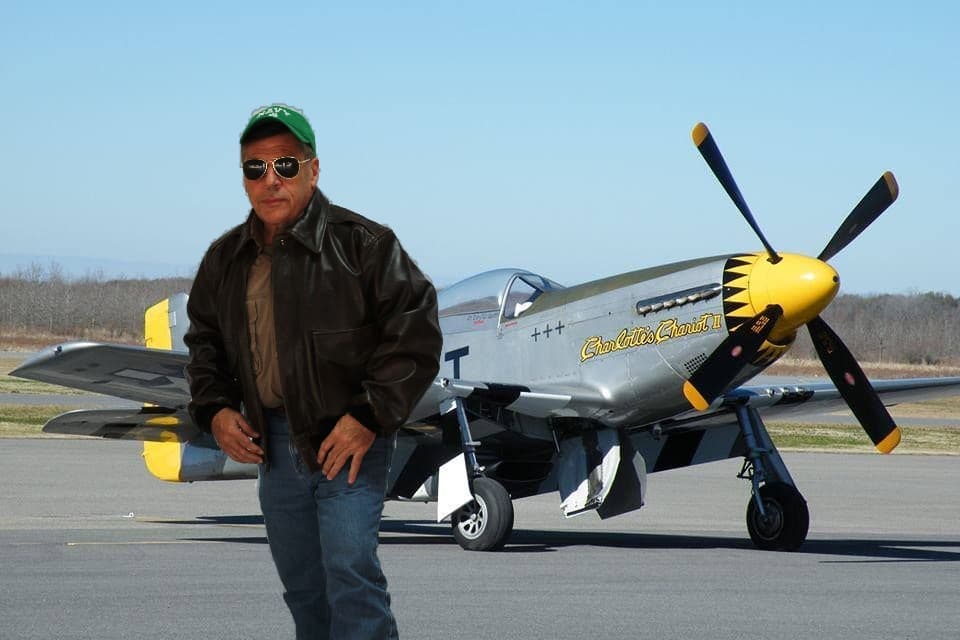 IFR stands for Instrument Flight Rules, where the golfer disregards what they think they're seeing and relies on what their instruments are telling them. The pilot has to learn to trust their instruments. This is what the golfer has to learn to do- trust their golf swing and rely on their golf swing instinctive practice and performance, where "I" stands for Instinctive Finesse Routine.
If the golfer's swing isn't instinctive, they won't have it available or will be using what they practice or learn in their backyard or golf lessons on the golf course. This is what I meant by Course-Proof Golf Swing in the introduction. The key to The Palmer Technique is the golf swing coach wrist action in the golf swing. This Palmer Technique sets up 80 percent of the golfer's swing, with two (2)  very simple instinctive maneuvers that we perform each and every day without even thinking. Not having to think is the key component to THE QATSPY Golf Swing Coach Palmer Technique.
THE QATSPY® THE Quantum Athletic Training Sports Performance YouTube Golfer IFR Palmer Technique, a Course-Proof Golf Swing Coach Technique
Below, I have attached two (2) of my Free Training YouTube Videos to help the golfer make their golf swing sequence instinctive, instead of a thought process. I also have attached a golf swing coach download for the golfer to use in their garage in the next paragraph.
This is similar to the process that Colonel Hall used in his prison cell at the Hanoi Hilton. The regular price of this download is $25.00, which is a great price in itself, but until Sunday, February 16, 2020, this download is only $15.00.
ON SALE UNTIL Sunday, February 16, 2020 for ONLY $15.00
Your regular golf lesson that is only about 15% effective and cost between $65 to $150 for 30-minutes. Because Golf Swing Coach The QATR 408- Palmer Technique (the Wrist Action in the Golf Swing) is based on the baseball swing that is instinctive and is 90% more effective on the golf course, use the above link to purchase.
The Yankee Personal-Style Traditional Apparel Quarter Masters Online Store
Another part of my business is the apparel, in the Yankee Personal-Style Traditional Apparel Quarter Masters Online Store. Golf isn't just about playing great golf, it is also about great apparel and looking great! I have designed the NEW 2nd Amendment A-2 Leather Flight Jacket that has the 10-inch Diameter 2nd Amendment Patch on the back. It features the heading: 2nd Amendment with the Right to Bear Arms. This patch also feature the iconic M-1 Garand with the M-14 Rifles crossing with the Model 1911 piston that John Browning designed and manufactured. This A-2 Leather Flight Jacket is the same A-2 Flight Jackets issued to the U.S. Military. Read more below and find out how to purchase yours: