FITNESS FRIDAY
THE QATSPY GOLFER'S PAGE
By: Charles W. Boatright
As much as I would like to believe that to maintain your health and weight, you just have to exercise for 45 minutes, four to five times per week, but this is simply not the case. You are going to have to address the other two components, besides exercising, in your journey to a healthy weight and life, Lifestyle and Diet.
But I have some encouraging news. Developing a successful diet to reduce weight doesn't has to be compared to the Impossible Dream of feeling better, losing weight, and maintaining a healthy lifestyle. Even with the holidays around the corner, you can still lose weight, enjoy your time with friends and family, and feel better than ever with confidence.
If you ever sweated it out in a gym religiously for hours per week over a period of months and only experienced minimum weight loss, I feel your frustration. I was in the similar situation, working out in my home gym, watching what I ate, and still realized little to no progress in losing the weight I needed to. Finally on November 04, 2014, just two-and-a-half months after I retired, I decided to do my own research, since I had the time. I knew from my own past experience that there were THREE culprits to a person's weight gain– two are glucose and starches. I needed a way to identify these culprits in my food, if I wanted to lose the weight I needed to do. I will share with you the reason for losing the weight at the end of this blog.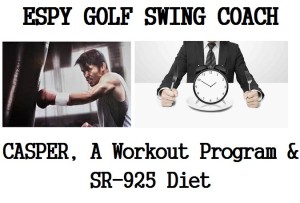 Now for the third one, you have seen on television ads about the Circadian Rhythms that deal with a person's sleep patterns. In actuality, Circadian Rhythms deal with much more than just sleep patterns. Circadian Rhythms deal with how well your body processes food, based on a schedule. This caused me to research the body's ability to properly process food.
I found, and personally discovered, that the maximum consumption of food by the body is between 2 p.m. and 5 p.m. The other time factor that is important is when the body starts consuming and effectively processing food. I had personal experience with the Circadian Rhythm without realizing it between 1986 to 1990. I was in a bike club, where I rode as soon as I got off work at 3:30 p.m. I would eat dinner at 3:30 at my desk before leaving work. Then, we rode our bikes from 5:00 p.m. to 6:30 p.m., along various routes. I did not eat again until the following morning at 9:00 a.m.
With this schedule, I lost 5 inches in my waist, without knowing the reason why. I mistakenly contributed all my weight loss to riding the bicycle, or exercise. My job changed soon after this and also did my eating schedule. I was now eating dinner at 7 p.m., and I was still riding my bicycle as before. I gained my weight back, plus additional weight. Now, since I'm retired, I was able to adhere to the 9 a.m. and 5 p.m. eating schedule as I did back in 1986. But this time, I had an important clue, eating schedules, in additional to the negative effects of sugar and starches on the digestive system that I didn't have in 1986 to 1990.
I'm a engineer, so creating equations and dealing with figures are natural for me. I actually enjoy mathematical analysis, so I can spend hours performing analysis. I wanted to create a coefficient weight factor that I could use to effectively evaluate the food I was consuming. After two weeks, I stumbled onto a very simple equation that anyone can use. This equation identifies the two culprits in food, Sugars and Starches, using data on the Nutrition Label of foods.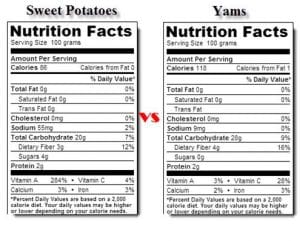 Looking at Nutrition Labels on food containers or by doing a Google search, i.e., for Sweet Potato you simply divide the Net Calories, (Calories – Calories from Fat) 86 – 0 = 86 Net Calories, by the sum of Carbohydrates + Dietary Fiber + Sugar + Protein, (20 + 3 + 4 + 2) = 29 or Weight Factor.
Formula would be 86/ 29 = 2.86 Weight Factor
As I started going through my regular diet from what I knew from the the best to the worst of foods to eat, I started compiling coefficient data on foods for Weight Factors. I established a Green Line at 5.75 of items that I would eat from 90 percent of the time between 9 a.m. to 5 p.m. The remaining 10 percent comes from at least one item I could eat over the 5.75 Weight Factor but below 7.75 Weight Factor during my two meals. This is because that if a diet is too strict, a person eventually would lose interest and not follow the diet. You want rewards built into your diet program.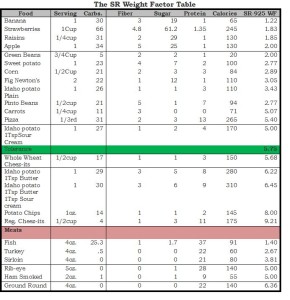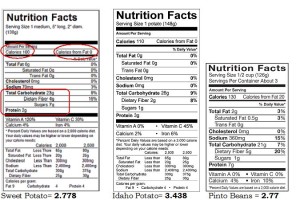 After starting my diet schedule on 17Nov2014, two years ago, I measured my waistline at 37.7 inches. The reason I measured instead of weighing is because I had an exercise program, in addition to dieting. There's a reason for measuring versus weighing that I will explain later in this blog.
By January 20, 2015 I measured my waistline at 32.0 inches. Within three months, I lost 5.7 inches. By June 15, 2015, my waistline was 31.5 inches. The results of my diet plan that I call the SR-925 Diet Plan were simply amazing. And better yet this is FREE for you to use, especially heading into the Holidays. There is no special food, or package foods to purchase, no mail orders to place. Just restructure your eating schedule (925) and reevaluate your food selection at your grocery store or even at a restaurant.
NOTE: SR= Sugar and Starch Restricted, and 925 = 9 a.m., 2 p.m., and 5 p.m.
My waist, as of today, 04Nov2016, exactly two years to the day after I started the SR-925 Diet Program, is now 30.9 inches. I have a pair of Levi's blue jeans that I wore during high school days, with a 32-inch waist. I graduated in 1978, so these jeans are now hanging off of me.
Now, here is the reason for me to lose the weight. I was being interviewed about my new book, The ESPY Golf Swing Coach, and the first interview I attended, I decided the weight had to go. And being on camera accentuated your weight. If I was going to be an athlete promoting my new book and playing golf, fitness is key in doing this. If you feel better, you not only perform better, but you have more confidence in yourself. And in golf and in life, confidence is everything.
One reason I like measuring instead of weighing is because fat weighs less than muscle by about 16.1 percent. One liter of muscle weighs 1.06kg; and one liter of fat weighs 0.9kg. For those who aren't metric-nized, one liter is equivalent to 2.113 pints (a little over a quart-size Mason jar), where one Mason jar of muscle would weigh 37.39 ounces. and one Mason jar of fat would weigh 31.74 ounces.
If you have a strength component that is a part of your exercise program like I have, you're building or adding muscle and replacing fat loss with muscle gain. And clothes fit based on size in inches and not weight in pounds.
Here's another benefit for having a strength and conditioning components in your exercise regimen. For every pound of muscle you add, you are burning 50 additional calories per day. So, if you want to lose weight, start lifting weight. For more details about my SR-925 Diet Plan and my exercise regimen called CASPER (Cardio, Aerobic, Strength, and Plyometrics Exercise Regimen), please use these links: 925 Concept- http://goo.gl/RX1HzC; Food Selection- http://goo.gl/S8pgWA; Results of the 925- http://goo.gl/AGulqo (Remember, this is Free of Charge, so Please Share this blog with your family and friends via Facebook or Twitter, and visit my website espygolfapp.com)
And if you are a golfer or a golfer want-to-be, please purchase your copy of my book, The ESPY Golf Swing Coach.
Links to relative Health and Fitness topics:
Concept of the SR-925 Diet- http://goo.gl/RX1HzC
SR-925 Food Selection calculator- http://goo.gl/S8pgWA
Results of my SR-925- http://goo.gl/AGulqo
Setup your own Home GYM 4- http://goo.gl/hsi3Ee
McKenzie Method exercise: http://goo.gl/U30YHk
Stocking the shelves Med Ball work out: http://goo.gl/8qYG9s
Method to prevent lower back problems: http://goo.gl/MO5Ltj
Boxing bag workout: http://goo.gl/6Usttm
Burpee Exercise and run in place tire exercise: http://goo.gl/ZCMu0I
Using overload/under-load 2 improve your golf swing: http://goo.gl/4hBMAv
By: The QATSPY Golf Approach
Charles W. Boatright
Madison, MS
1-888-514-1228
The ESPY Golf Swing Coach:
Paperback $15.75
E-Book $8.99
Hardbacks, signed if desired, are also available
Purchase a copy of The ESPY Golf Swing Coach on my website, www.espygolfapp.com/store OR at your local bookstore.
You may also purchase my book from one of the following retailers:
Lulu Publishing: The ESPY Golf Swing Coach, Charles W. Boatright
Amazon.com: www.amazon.com/The-Espy-Golf-Swing-Coach/product-reviews/1483416356
Barnes & Noble.com: http://www.barnesandnoble.com/w/the-espy-golf-swing-coach-charles-w-boatright/1120604749
Check out my full library of QATSPY GOLF BLOGS @ www.espygolfapp.com/blog
Facebook – The QATSPY Golf Approach
Google+ – ESPY Golf Swing Coach
YouTube – ESPY Golf Swing Coach
Once you learn WHY, you don't forget HOW!
YouTube Videos:
https://youtu.be/ZGVNrIw_wlo (Cam & cam-over elements)
https://youtu.be/K2FDHZ3AX9w (Figuring your proper swing plane)
https://youtu.be/TO82PMO6G8M (Developing muscle memory)
You can make a difference for yourself and your kids by placing a golf club and a copy of my book into their hands. You will never look back, only forward. You should not miss this opportunity for yourself and/or your kids.
A Recommendation for your Golf Game:
I would like to recommend a wonderful radio program that I regularly listen to on my I-Heart Radio app on KARN 102.9 FM, out of Little Rock, AR. They air a golf show called "Arkansas Fairways and Greens," at 7:00am CST on Saturday mornings. It is hosted by Bob Steel and Jay Fox. Bob occasionally has on his show a guest named Shawn Humphries, a Professional Golf Instructor from Dallas, TX. One thing that Mr. Humphries stresses is the mental part of golf, not focusing on the results but the process.
Until next time– Be Synced, Tee-to-Green, with The ESPY Golf Swing!