Premises of the ASPEN Self-Coaching System
The ASPEN self-coaching premises is the basis for the ESPY Golf Coach APP that was established in 1927 by H.E. Boatright. H.E. Boatright, while on vacation in Yellowstone National Park, is pictured here by his tent at Yellowstone. Golf was my grandfather's passion, but his profession was a Railroad Agent with the M&NA Railroad in Leslie, Arkansas.
In his little Red Book, shown here by his typewriter, he documented his golf coaching techniques and fundamentals from his notes. You see how he focused on the Aspen tree that was then a major part of the Yellowstone landscape. Now the aspens are fewer in numbers, mainly due to the grazing of the Elk that eat the tender saplings.
My grandfather was trying to develop a coaching system that could capitalize on both the golfer's mental and physical strengths. There were three terms that he wanted to be the centerpiece of his coaching philosophy- apperception, sequence, and muscle memory.
My grandfather was a prolific reader, and being a Railroad Agent in a small town provided him time to read and write between train arrivals, departures, and his telegraph work. So, while camping among the aspen trees, he developed his self-coaching system, based on the acronym ASPEN- Apperception, Sequence, Prep & Performance training, Evocative, and Neuromuscular performance.
My grandfather was ahead of his time in the fact that he included the golfer's mental performance as a major part of his coaching system.
Interview on Arkansas Fairways and Greens
I regularly listen to a radio show on Saturday morning at 7 a.m. CT, out of Little Rock, Arkansas, called Arkansas Fairways and Greens. This show is hosted by Bob Steel and co-hosted by Jay Fox. Last Saturday, 04Mar2017, Bob and Jay had as their guest Ms. Tiffany Faucette, an LPGA coach and a former professional golfer. This was, in my opinion, a very good interview.
Coach Faucette made two important points in her interview with Bob. One was that the key to improving your golf game is repetition, and the second was how she incorporated her boxing routine into her coaching system.
In my book, based on my grandfather's Red Book, he focused on these same two components of repetition and boxing. But my grandfather approached these two components from mainly the mental aspect, thus the three key terms, Apperception, Performance training, and Evocative in the ASPEN self-coaching APP.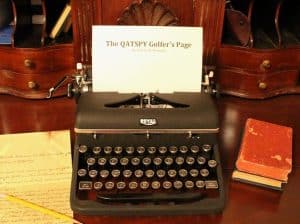 My Interview with a Vietnam P.O.W. Held at Hanoi Hilton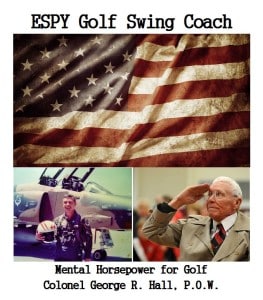 While I was writing the outline to my book, I had the pleasure of interviewing a Vietnam P.O.W. who lived in Hattiesburg, MS, about 80 miles south of where I live. In Colonel George Robert Hall's interview, he told me while he was at Annapolis Naval Academy, he was the captain on the golf team and had a four handicap.
After the Academy, he was deployed to Vietnam as a fighter pilot. On 25Sep1965, he was shot down over North Vietnam and became a P.O.W. at the infamous Hanoi Hilton, where Senator John McCain was held. Col. Hall was held for seven-and-a-half years at the Hanoi Hilton until his release on 12Feb1973.
From my interview, he used his love of golf to survive his cruel ordeal. He dealt with this situation by mentally setting up two golf courses in his seven-and-a-half foot square cell, he called his Pebble Beach. The only thing he could do was mentally play these two course each and every day. He credited his mental reps and his muscle memory for maintaining his handicap. Because in March of 1973, less than six weeks after his release, he played in the Greater New Orleans P.O.W. Pro-AM Open, where he shot his handicap of four. This was nothing short of amazing.
Substantiation of the ASPEN Self-coaching System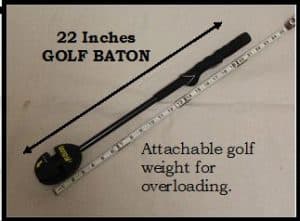 Col. Hall's experience substantiated my grandfather's ASPEN self-coaching system. In Coach Faucette's interview on Arkansas Fairways and Green, she discussed reps to help you build and improve your golf game. But the golfer doesn't have to limit this to their physical reps alone to maintain their muscle memory, They can use a simple golf baton and setup and execute their golf swing practically anywhere and at anytime, based on the E in the ASPEN self-coaching system, which stands for Evocative.
There are several benefits that psychologists have discovered about a person's memory and brain activity and how having something in their hands can stimulate this mental activity. A case in point was in the movie, "A Few Good Men." Tom Cruise played Lieutenant Daniel Kaffee, a young JAG Lawyer who represented two Marines. Lt. Kaffee was working with his team to prove a Code Red had been ordered by Col. Nathan Jessep, instead of issuing a transfer order.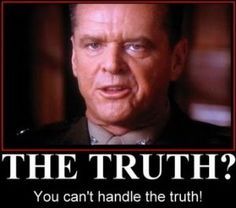 While the team was developing their case for a Code Red order, Lt. Kaffee was looking around his house for his baseball bat. Lt. Commander Joanne Galloway asked Lt. Kaffee, "What are you looking for?" Kaffee replied, "My bat, I can't think without my bat." Lt. Commander Galloway answered, "I put it in your Closet."
As Lt. Kaffee went to retrieve his bat from the closet, Lt. Kaffee noticed his clothes hanging in the closet. Looking at his clothes in his closet while holding his bat, the question came to Lt. Kaffee, why would a Marine leave the base at zero-six-hundred hours the next morning not pack his clothes? Instead, the Marine left his clothing and personal effects unpacked, with no bags.
How to Develop the Golfer's Muscle Memory
The point I'm making here is the assistance of Lt. Kaffee's bat had to activate his  memory, just by having something in his hands and waggling the bat. The golf baton not only can stimulate memory, but the golf baton can also be used for mental reps to develop muscle memory, which is essential for the golfer's game.
This was exactly what Col. Hall did by using a stick that he had hidden in his cell or by using his thumb to act as his golf club.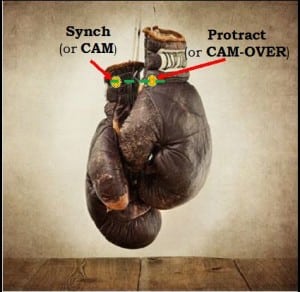 During my interview with Col. Hall, he found it interesting how I used a pair of boxing gloves and my thumbs to represent certain components of my golf swing and the golf club. You could tell from his expression during our interview that he was using these two techniques in the ASPEN self-coaching system to mentally perform his golf swing. He commented that he especially liked the way the boxing gloves technique properly synced and preset his elbows with his shoulders. This was his key that he knew that his golf swing was set correctly, while a P.O. W. at the Hanoi Hilton.
I replied to Col. Hall that this was the whole basis of the ASPEN self-coaching system of taking the golf baton and baseball swing from the batter's box to the tee box. The baseball-type swing was represented the letter A, Apperception, in the ASPEN self-coaching system.
To learn how to your own make a golf baton and take the baseball swing to the golf course, purchase your copy of The ESPY Golf Swing Coach from the links below, or visit your local bookstore: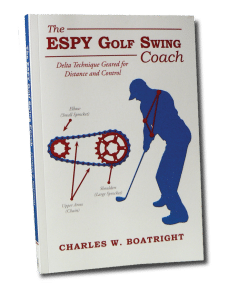 My book can also be purchased at Edwin Watts Golf Store in Jackson, Mississippi. Phone No. 601-956-8784
820 East County Line Road, Ridgeland, MS 39157
Please take advantage of my SR-925 Diet Program, where I lost 6 inches in my waist in 3- months (FREE of CHARGE) with the CASPER Workout Program, detailed in Section 20 of my book:
Please include exercise routine in your weekly schedule.
Also, learning The ESPY Golf Swing Coach process is an excellent way to develop Rhythm without experiencing the Blues: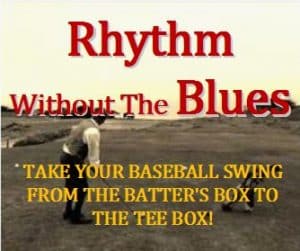 Reference NOTE: The radio show Arkansas Fairways and Greens can be found on your I-HartRadio APP, Station 102.9 FM KARN.
A little background information on the Radio Station KARN out of Little Rock, Arkansas. Sister Diffee's had daily devotionals and the Sunday worship services that was broadcasted across the state on radio station KARK, which Little Rock First Church built and operated. Her following grew so wide that many Arkansans knew the Nazarene's simply as "Sister Diffee's church." This radio station later became KARN that it operates under presently. This was a church that my grandfather and mother were charter members of.