The QATSPY Sports Page for Golfers: Classic Golf Swing Tips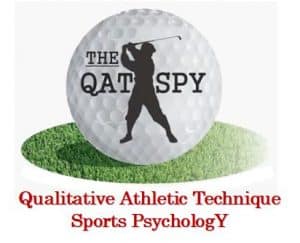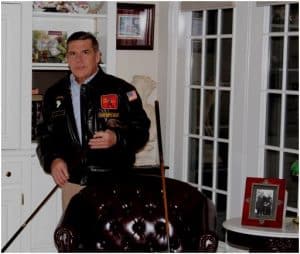 By: Charles W. Boatright
To the Sports Purist- There are Really Just 2 Seasons
A favorite topic of discussion in Bar & Grills in golf clubs across our great nation is the mechanics and techniques used in the classic golf swing. Whether you have a handicap of 28 or eight, the topic of discussion turns to the golf stories and classic golf swing tips. Even in the sport of golf, there are usually two seasons, College football and basketball, then the second season is baseball and golf.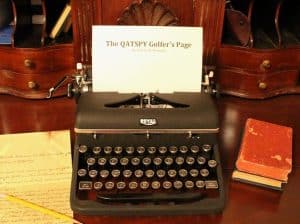 If you know either a baseball or a golf purist, it doesn't take you long to know one thing about them, especially sports writers and readers. We write, read, think, and breathe about either baseball or golf during the second season. I don't even know too many minor or major league baseball players who don't love the game of golf. They play baseball in order to be able to enjoy golf and work on their classic golf swing mechanics.
Matter of fact, Bobby Cox, the former manager of the Atlanta Braves, encouraged his three star pitchers to play golf on their days off. Athletes that play golf develop focus, rhythm, wrist action, and mental mechanics in other areas of life. This applies to the baseball swing mechanics, especially since the baseball swing mechanics are very similar to the golf swing mechanics. The wrist action in the classic golf swing sequence is very similar to the wrist action in the baseball swing sequence.
Golfers who have played baseball/softball as kids can actually take advantage of a natural, well-developed motor skill from the baseball swing sequence. This develops the key wrist action in the golf swing, which is essential to the golfer. This wrist action in the golf swing preset was perfectly demonstrated by David Duval, Ken Duke, and Charlie Rymer golf swing on Golf Channel with a great deal of detail and discussion.
If you search on YouTube, you can find these videos of how David Duval, Ken Duke, and Charlie Rymer set up their wrist action in the golf swing. As a matter of fact, in Charlie Rymer's golf swing analysis of David Duval's golf swing, Charlie Rymer referred to this specific wrist action in David Duval's golf swing as That Wrist Thing. That Wrist Thing, as Charlie Rymer referred to, also represents 80 percent of the total golf swing sequence.
If the Game of Golf and Baseball Teaches Us one Thing- You have to Fail at IT, in order to Succeed in IT First!
One of the advantages of learning a particular sport at a young age, especially baseball, is that you are expecting to fail, at it first, before you build your motor skills. As a young or an older adult, this expectation of failure doesn't exist. As adults, we aren't expecting to fail, but to quickly succeed and develop the needed mechanics and fundamentals.
I like to think about success in golf as a series of failures, or developing the golfer's true grit. To the blue-collar golfer, True Grit is nothing more or less than their Sports Psychology being applied to their golf game. Case-in-point about failure and success is comparing the baseball swing vs. golf swing. I'm a big Wade Boggs fan, since Wade Boggs played a major part of his baseball career with the Boston Red Sox and was a phenomenal hitter.
Wade Boggs is ranked 33rd in All-time Career Batting Average of 0.3279; with number one Career Batting Average honors going to Ty Cobb at 0.3664. The list of All-time Career Batting Averages represents the very best in the game of baseball. But, if you compare a batting average of 36.64% with most achievements we expect to achieve in life; it would be considered a massive failure. How would you like to inform your supervisor that they can expect you to succeed 36.4 percent of the time? But this proves an important point that our performance is all relative to what we are trying to accomplish in sports and in life.
If you are just picking up the game of golf for the first time, you can expect to shoot a score at/or above 108. A score of 108 would be essentially shooting double-bogey on each hole. A score of 108 reflects the score of most beginner golfers. But as the golfer develops their classic golf swing mechanics and fundamentals, their next strategy would be working toward bogey for each hole, or a score of 90. A score 90 would be the score of an average golfer who plays 3.83 rounds per month and practices about 1.183 hours per week.
2-Point Conversion Concept- The Mental Game of Golf
Once you shoot 90, your next self-coaching strategy is to develop the 2-Point Conversion Concept. This is where you pick any two holes on the course that you want to save a stroke on. Look at these two holes as an individual match inside of the other 16-holes, in other words, game inside the game. Great coaching is based on what is called Incrementalism. This allows the golfer's mind to build on small successes over the next four rounds or so. Try to maintain your bogey or better performance on the other 16-holes, if possible.
Once you can par these two designated holes over two consecutive rounds, pick two additional holes to save a stroke on. Repeat these 2-strokes over 2 consecutive rounds, until you can par 10 out of the 18 holes consecutively. This develops the necessary rhythm, or routine, the golfer will depend on and will need in order to incrementally improve. By paring these 10-holes and at least bogeying the other holes would represent the golfer shooting a score of 80. This is a significant improvement in your golf game.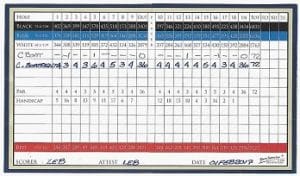 For those of us where golf is our passion instead of our profession, the golfer could play nine holes after work during the second season, (spring, summer, and fall). The golfer could alternate between the front and the back nine to get two rounds in per week. Especially if you walk the golf course, you are also incorporating a great exercise into your fitness routine.
The 2- Point Conversion Concept is an important self-coaching technique of incrementalism, or continued improvement. If you have a round where you don't par your designated holes, chalk it up as a learning experience, and count the next round that you par your designated holes. Just because you don't par the designated holes each outing, don't be discouraged because you're developing priceless expertise on the golf course that you can't get during your practice sessions.
NOTE: You can only count the rounds that you actually shoot par on as the designated holes, regardless of what you shoot on the other holes. Make sure you keep your score cards for a post-game review.
We may very well practice our golf game using our conscious mind, but I can guarantee you that you will play golf with your subconscious mind on the golf course.
PREMISE of The QATSPY Golf Self-Coaching Technique
There are three important components to any coaching process, especially a self-coaching process. These components are Motivation, Incremental, and Sequential. Motivation, Incremental and Sequential were part of the incrementalism coaching process, with the 2- Point Conversion Concept.  Motivation is paring the designated holes, while Incremental was getting at least two rounds of golf in per week.
The last component is Sequential, and in this instance, this is the ability for the golfer to utilize a unique coaching concept called Apperception. In this case, the golfer is comparing the sequence of a simple baseball swing vs. golf swing. Apperception is a huge confidence builder for the golfer who is utilizing a well-developed motor skill developed at a very young age, the baseball swing sequence. These motor skills developed for the baseball swing sequence are permanently engrained into the golfer's subconscious and permanent minds, where the golf swing sequence will be generated from and prior skill.
Apperception is essentially taking the baseball swing sequence from the batter's box and applying it to the tee box. The same wrist action used in the Baseball swing sequence can be used and refined to develop a consistent golf swing sequence. This was something that I proved using time-lapse photography, shown below, comparing the baseball swing vs. golf swing during a Kinesiology research project that I did. I found that the two swings are more similar than they are different. The difference is how the golfer keeps their lower body quieter than in the baseball swing sequence.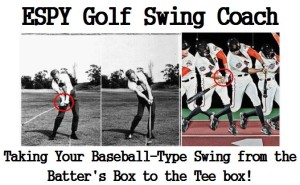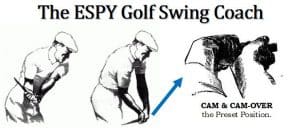 With some refinements to the baseball swing sequence, the golfer can simply use the Ergo Sync/Preset technique shown above to develop the proper wrist action in the golf swing. The golfer only needs to mentally trade in their golf glove for a pair of boxing gloves. Trust me on this, this technique can actually improve the golfer's power and speed with the proper wrist action in the golf swing. See the Box Glove Figure below and especially the red line connecting the pinball machine flipper with the gear. This red line is essential for the golfer to understand.
But, there is another advantage of using the baseball swing sequence in your golf swing sequence. How many times while stepping into the batter's box did you ever think about your baseball swing mechanics or fundamentals? I would imagine NEVER!
Wade Boggs in an interview with the Saint Petersburg Times' staff writer Tom Jones talked about his batting skills. Boggs described how the only thing he concentrated on in the batter's box was focusing on the baseball, nothing else. He trusted his baseball swing explicitly to the point where he was able to just focus on a 95- mph fastball where he was able to pick up the stitching and the MLB emblem on the baseball. Everything else was on autopilot, a subconscious function.
The advantages of using The ESPY Golf Swing Coach approach in your golf swing sequence is it allows the golfer to:
Perform the simple Syncing/Presetting maneuver to develop the proper wrist action in the golf swing.
Establish 80% of their golf swing with the Sync/Preset Maneuver.
Use a well-established skill learned at a young age and apply it to the golf swing sequence.
Develop the critical mental game of golf that Bobby Jones described as a game that is played on a five-inch course – the distance between your ears.
Eliminate swing thoughts and just focus on the ball.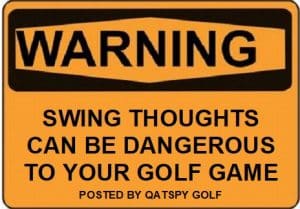 Remember the famous Be the Ball quote from the movie Caddyshack: (Ty Webb- played by Chevy Chase mentioned to Danny Noonan- played by Michael O'Keefe) I'm going to give you a little advice. There's a force in the universe that makes things happen. And all you have to do is get in touch with it, stop thinking, let things happen, and be the ball.
To learn how to develop the self-coaching technique MOC-3, purchase your copy of The ESPY Golf Swing Coach from the links below, or visit your local bookstore: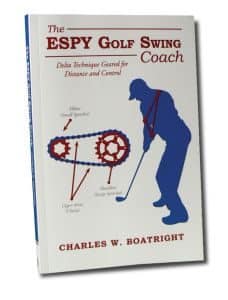 My book can also be purchased at Edwin Watts Golf Store in Jackson, Mississippi. Phone No. 601-956-8784
820 East County Line Road, Ridgeland, MS 39157
My book can also be purchased on-line at:
Health and Fitness Program Golf Exercise for Power
This book is based on a self-coaching forum (ASPEN Pyramid) that provides the beginner and advanced single-digit handicap golfer with a safe, ergonomic classic golf swing mechanics for more power and control, without debilitating injuries that are common with some modern-day golf swings. As part of the ESPY Golf Swing Coach is a workout program designed especially for golfers with an effective diet program detailed below.
Please take advantage of my SR-925 Diet Program, where I lost 6 inches in my waist in 3- months (FREE of CHARGE) with the CASPER Workout Program, detailed in Section 20 of my book, great golf swing workout:
One component in my CASPER Workout Program that I follow is using a Medicine Ball to perform what I call Stocking the Shelves, illustrated below in the figure: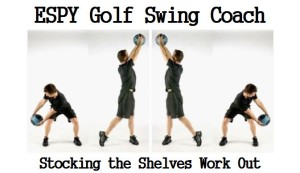 Please include an exercise routine in your weekly schedule.
ESPY Golf Swing Coach- Rhythm Without the Blues
Also, learning The ESPY Golf Swing Coach process is an excellent way to develop Rhythm without experiencing the Blues in your golf game for confidence; learn how to take your baseball-style swing from the batter's box to the tee box.
MISSISSIPPI BLUES MUSEUM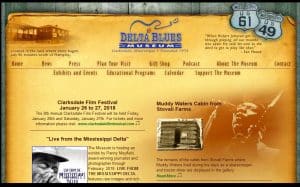 THE LOCKER ROOM a source for golf tips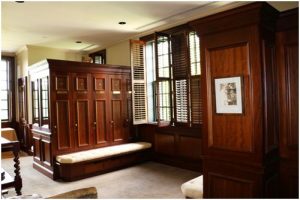 Please visit "The Locker Room" for an Index of all my golf articles to improve your golf game and life. Discover how you can take your baseball swing from the batter's box to the tee box.
Learn How to take your baseball-style golf swing from the batter's box to the tee box.
For Comments or questions please contact me at 1-888-514-1228 Mon – Fri from 9 am to 4 pm CT Zone.
A Recommendation for your Golf Game: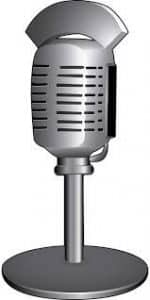 I would like to recommend an interesting radio program that I regularly listen to from my home state Arkansas on my I-Heart Radio app on KARN 102.9 FM station, out of Little Rock, AR. They air a golf show called Arkansas Fairways and Greens, at 7:00 AM CT each Saturday morning, hosted by Bob Steel, and co-hosted by Jay Fox and Charles Crowson. Bob occasionally as has his guess Alex Myers with Golf Digest and Ron Sirak with Golf Channel. I was interviewed on his show about my book, The ESPY Golf Swing Coach. This show is worth tuning into for golf news and information.
Jay Fox is an Administrator with Arkansas State Golf Association that discuss amateur golf and rules of the game.
Check out my full library of BLOGS @ www.espygolfapp.com/blog or purchase your copy of "The ESPY Golf Swing Coach" @ www.espygolfapp.com/store.
Facebook – The QATSPY Golf Approach
Twitter – @cwboatright
Google+ – ESPY Golf Swing Coach
YouTube – ESPY Golf Swing Coach
Once you learn WHY, you don't forget HOW!
YouTube Videos:
https://youtu.be/ZGVNrIw_wlo (Cam & Cam-over elements)
https://youtu.be/K2FDHZ3AX9w (Figuring your proper swing plane)
https://youtu.be/TO82PMO6G8M (Developing muscle memory)
Two decisions that you can make for yourself and your kids are to get a copy of my book and place the book and a golf club into their hands. You will never look back, but only forward. You will not miss with this for yourself and/or your kids.
Until next time– Be Synched, Tee-to-Green, with The ESPY Golf Swing!