The QATSPY Sports Page 4 Golfers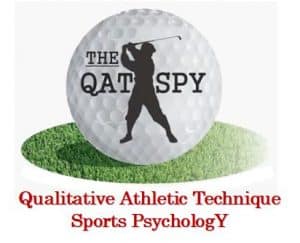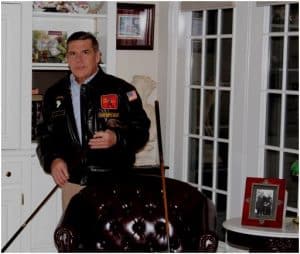 By: Charles W. Boatright
Improving Your Classic Golf Swing Mechanics and Fundamentals with the Overload Underload Training Technique
Baseball swing fundamentals aren't usually the first choice the golfer would consider to help them develop or improve their classic golf swing mechanics. But during long layoffs, the baseball swing fundamentals can prove to be an excellent self-coaching technique to keep the golfer's fundamentals current.
One of the key parts of the ASPEN Self-Coaching Technique is a training technique called Apperception. Apperception allows a golfer to take well-developed motor skills and muscle memory, usually developed at a young age, from the baseball swing and transition these to their golf swing. These same motor skills and muscle memory that can be used for the golf swing are firmly entrenched in the golfer's permanent memory. The permanent mind is the third drawer in the golfer's mind.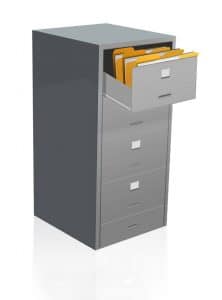 TOP Drawer- Golfer's Conscious Mind
MIDDLE Drawer- Golfer's Subconscious Mind
BOTTOM Drawer- Golfer's Permanent Mind
Think of the permanent memory as the archive files, or the third bottom drawer in the golfer's filing cabinet memory. The permanent memory drawer is where the long-term memories are kept. These memories are never lost; they might be forgotten, but never lost. This is the key advantage of using the baseball swing fundamentals in the golf swing sequence, since they are well-entrenched.
Here's the advantage of using the well-established motor skills and muscle memory for your golf swing. The worse thing a golfer can do on the golf course is to think. When was the last time you remember stepping into the batter's box and thinking about your baseball mechanics and fundamentals, especially while looking at a 90-mph fastball? I would guess NEVER! The batter just wants to focus on the pitch. Focusing is what the golfer wants to do with their conscious mind.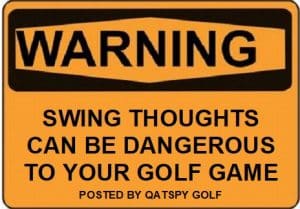 The conscious mind can do one of two things, either THINK or FOCUS. The Golfer wants to do the latter. Remember the famous Be the Ball quote in the movie Caddyshack: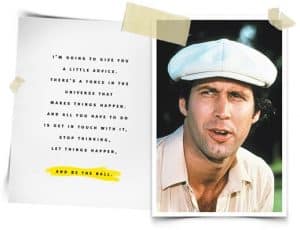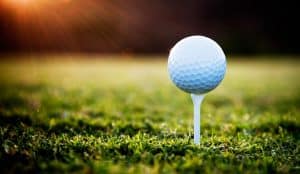 Be the Ball quote: (Ty Webb- played by Chevy Chase mentioned to Danny Noonan- played by Michael O'Keefe) I'm going to give you a little advice. There's a force in the universe that makes things happen. And all you have to do is get in touch with it, stop thinking, let things happen, and be the ball.
The force is the subconscious mind.
Get in touch with it. This is the golfer's swing sequence, the motivation.
Stop thinking is obvious. Instead, focus.
Be the ball is focusing on the Strike Zone, an ON/OFF symbol below.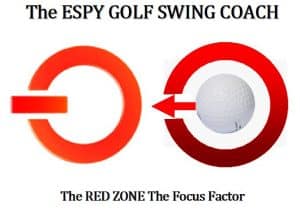 The Next Step of Utilizing a Well-Developed Baseball Swing Technique
There are six (6) procedures that the golfer will need to follow, listed below:
STEP 1– Rhythm, or Routine. The golfer needs to establish a well-developed and simple golf swing routine. This is the conscious part of the process. The golf swing sequence and routine are a conscious function, done in the On-deck circle in baseball or during the practice swings in golf. The fewer the elements, the better. The ESPY Golf Swing consists of three simple Elements, Sync/Preset/Y
STEP 2– Motivation is an essential component in the golf self-coaching technique. The subconscious mind is where 95 percent of the golfer's potential resides containing their classic golf swing mechanics. The subconscious mind is a short-term memory bank that needs a process or procedure before it can be engaged. Current memory is key to the subconscious mind. It doesn't hold skills, techniques, or memory for long periods of time, not more than a few weeks.
STEP 3– Self-Coaching Technique. Another component of the subconscious mind deals with eliminating conflict between the conscious mind (routine) and the subconscious mind's (performance). If there is a conflict between the golfer's conscious and subconscious minds, the subconscious mind wins. This is why the golfer has to learn to be their own coach and create similar practice conditions. Practice how you play, and play how you practice. You have to develop a coaching mentality on the course; if not, the golf swing sequence doesn't work for the golfer.
Remember: The golf swing sequence is a conscious function, while the golfer's performance is a subconscious mind function. The golfer's routine and performance are essentially like having a high performance sports car, without the proper sequence to start the engine.
STEP 5– Visualization in the golfer's Practice and Training sessions. Another key advantage of the subconscious mind is that it doesn't distinguish between the real world and the virtual world's experiences. I developed a golf baton that I can take with me practically anywhere to practice what I call my overload underload training I made a 22-inch long golf shaft and attached an attachable weight to the end, shown below. This weight, along with the shaft, should not exceed 20 percent over the weight of an actual golf club. Exceeding 120 percent of an actual club does not offer any benefit to the golfer.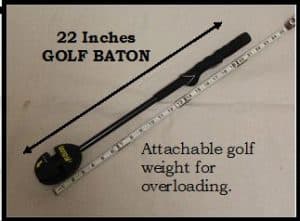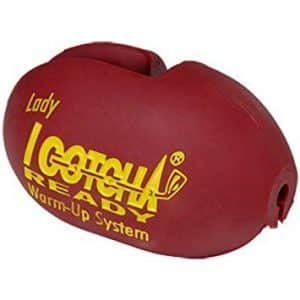 I usually take 10 minutes out of each hour and swing the golf baton, using the exact golf swing sequence of Sync/Preset/Yaw elements to take my golf baton to the top of my swing with the same tempo. The slower the tempo, the better. The Sync/Preset completes 80 percent of my golf swing sequence. This preset technique was the same technique that David Duval demonstrated to Charlie Rymer on Golf Channel. Charlie Rymer was so impressed with David's preset technique that he referred to it as That Wrist Thing.
After the golfer Syncs/Presets their wrists, the wrists are placed into the Lock position, shown below. Another key of maximizing the subconscious mind is with images. The subconscious mind functions by using images. In the illustration below, I use a pair of boxing gloves, a gear, and a pinball flipper.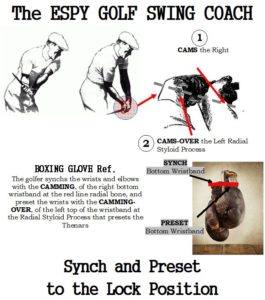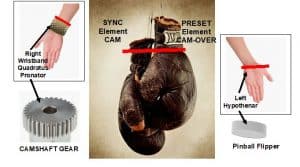 STEP 6– Repetition and Practice. In STEP 2, I stated that the subconscious mind contains short-term memory of a few weeks, at best. The golfer has to maintain their classic golf swing mechanics to be proficient. This is the reason that professional golfers spend between 25 to 40 hours a week working on their classic golf swing mechanics. I use the term classic, because it refers to a typical golf swing sequence.
Remember: The subconscious mind can't distinguish between actual practice/play and that of virtual practice/play conditions. You don't have to be on the range or golf course to work on your classic golf swing mechanics. I conducted an interview with a Vietnam P.O.W. who confirmed this overload underload training. See his story below:
Using the Golfer's Virtual Golf Swing Sequence to Improve their Golf Game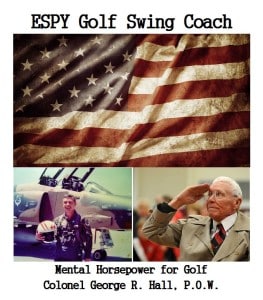 I had the sincere pleasure and honor of interviewing a Vietnam P.O.W., who was held at the infamous Hanoi Hilton for over seven years. He lived in Hattiesburg, MS, just 82 miles from me on U.S. Hwy 49. He used this virtual process in his seven-and-a-half foot square prison cell. He survived his harsh conditions by mentally playing all the golf courses that he played while a cadet at the Naval Academy. Before his deployment to Vietnam, he had a handicap of four (4).
After his release, he played in a PGA Pro-Am in New Orleans, where he shot his handicap of four, only six weeks after his release. To read more about this P.O.W. experience, please see Colonel George R. Hall's story.
There was another topic that came up during my interview with Col. Hall. It was a self-coaching technique called Apperception. Apperception is where a golfer uses, for example, a well-established motor skill and muscle memory developed for the baseball-type swing and applies these same techniques in their golf swing. I also discussed with Col. Hall how I used a pair of boxing gloves to help the golfer Sync/Preset their wrists and lower forearm.
This Sync/Preset technique was similar to an interview that Charlie Rymer did with David Dual on his wrist preset technique. Charlie Rymer was so impressed with how David Duval preset his wrists that he referred to it as That Wrist Thing.
To learn to take advantage of the overload underload training and self-coaching technique, purchase your copy of The ESPY Golf Swing Coach from the links below, or visit your local bookstore: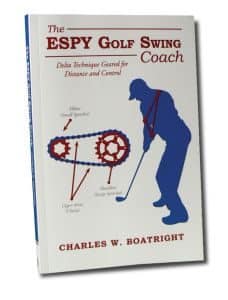 My book can also be purchased at Edwin Watts Golf Store in Jackson, Mississippi. Phone No. 601-956-8784
820 East County Line Road, Ridgeland, MS 39157
My book can also be purchased on-line at:
Health and Fitness Program Golf Exercise for Power
This book is based on a self-coaching forum (ASPEN Pyramid). The ASPEN Self-Coaching Technique provides the beginner and advanced single-digit handicap golfer with a safe, ergonomic classic golf swing mechanics. The ASPEN forum for coaching golf provides basic skills for more power and control in the golf swing sequence without debilitating injuries that are common with some modern-day golf swings. As part of the ESPY Golf Swing Coach forum is a workout program designed especially for golfers with an effective SR925 Diet Program detailed below.
Please take advantage of my SR-925 Diet Program, where I lost 6 inches in my waist in 3- months (FREE of CHARGE) with the CASPER Workout Program, detailed in Section 20 of my book, great golf swing workout:
One component in my CASPER Workout Program that I follow is using a Medicine Ball to perform what I call Stocking the Shelves, illustrated below in the figure: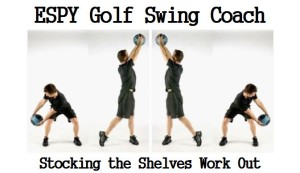 (Golf exercise with a Medicine Ball Exercise for Golf- Stocking the Selves)
Please include an exercise routine in your weekly schedule.
Additional Motivation to Develop a Fitness Program
If you need addition motivation, which the subconscious mind works from and consist of 90 percent of the golf swing, include a fitness and exercise program into your daily schedule. This type of exercise provides the critical overload underload training to improve the golfer's power in your golf game, please look at another golf fitness enthusiast: The Fit Golfer Girl
ESPY Golf Swing Coach- Rhythm Without the Blues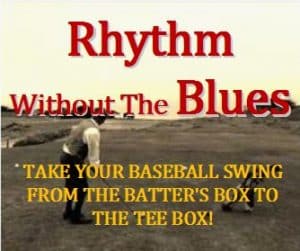 (ESPY Golf Swing Coach- ESPY App Developing the golfer's Rhythm w/o creating the golfer's Blues. The ESPY Golf Swing helps the golfer establish the correct wrist action in golf swing demonstrated by David Duval in an interview with Charlie Rymer on Golf Channel )
Also, learning The ESPY Golf Swing Coach process is an excellent way to develop Rhythm without experiencing the Blues in your golf game for confidence; learn how to take your baseball-style swing from the batter's box to the tee box.
Developing your Rhythm in your golf swing helps apply the mental game of golf. To get a firsthand and experience the real Mississippi Delta Blues visit the Museum in Clarksdale, MS 662-627-6820.
MISSISSIPPI BLUES MUSEUM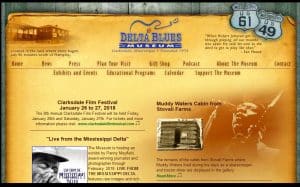 THE LOCKER ROOM a source for golf tips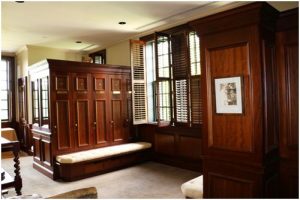 Please visit "The Locker Room" for an Index of all my golf articles to improve your golf game and life. Discover how you can take your baseball swing from the batter's box to the tee box.
Learn How to take your baseball-style golf swing from the batter's box to the tee box.
For Comments or questions please contact me at 1-888-514-1228 Mon – Fri from 9 am to 4 pm CT Zone.
A Recommendation for your Golf Game: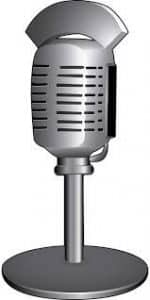 I would like to recommend an interesting radio program that I regularly listen to from my home state Arkansas on my I-Heart Radio app on KARN 102.9 FM station, out of Little Rock, AR. They air a golf show called Arkansas Fairways and Greens, at 7:00 AM CT each Saturday morning, hosted by Bob Steel, and co-hosted by Jay Fox and Charles Crowson. Bob occasionally as has his guess Alex Myers with Golf Digest and Ron Sirak with Golf Channel. I was interviewed on his show about my book, The ESPY Golf Swing Coach. This show is worth tuning into for golf news and information.
Jay Fox is an Administrator with Arkansas State Golf Association that discuss amateur golf and rules of the game.
Check out my full library of BLOGS @ www.espygolfapp.com/blog or purchase your copy of "The ESPY Golf Swing Coach" @ www.espygolfapp.com/store.
Facebook – The QATSPY Golf Approach
Twitter – @cwboatright
Google+ – ESPY Golf Swing Coach
YouTube – ESPY Golf Swing Coach
Once you learn WHY, you don't forget HOW!
YouTube Videos:
https://youtu.be/ZGVNrIw_wlo (Cam & Cam-over elements)
https://youtu.be/K2FDHZ3AX9w (Figuring your proper swing plane)
https://youtu.be/TO82PMO6G8M (Developing muscle memory)
Two decisions that you can make for yourself and your kids are to get a copy of my book and place the book and a golf club into their hands. You will never look back, but only forward. You will not miss with this for yourself and/or your kids.
Until next time– Be Synched, Tee-to-Green, with The ESPY Golf Swing!