The QATSPY Golfer's Sports Page: Classic Golf Swing Tips
                                   
By: Charles W. Boatright
Tiger Woods Returns to a Familiar Venue, Torrey Pines
If there are three classic golf swing components that challenge golfers of any level, it would be maintaining their tempo, rhythm, and synchronization. Sir Nick Faldo offered viewers a few simple golf swing tips concerning how Tiger Woods' golf swing mechanics seemed to be out of sync. Sir Nick Faldo noticed that Tiger Woods' hands and body seemed to be out of sync with each other.
It was no accident that Tiger Woods chose Torrey Pines to make his first tournament appearance for the 2018 season. Torrey Pines was the site for the epic 2008 U.S. Open that ended in a tie between Rocco Mediate and Tiger Woods. The U.S. Open playoffs consist of an 18-hole event played on the following Monday.
Tiger Woods won the 2008 U.S. Open playoff, while suffering from a torn ligament and a double fracture to his left tibia. Take my word for it, this is a very painful injury, since I've had four knees surgeries myself. I mention this to give some background to Tiger Woods' focus and abilities. This should have provided Tiger with a significant mental edge.
It is a Little More than Just Classic Golf Swing Mechanics
Tiger, at the 2018 Farmers Insurance Open, was experiencing difficulty off the tee box by missing a majority of his fairways to the right. Sir Nick Faldo, observing Tiger Woods' golf swing sequence on the final day of the tournament, offered viewers a few simple golf swing tips. Nick Faldo noticed that Tiger Woods' hands were not synchronizing with his body. If there is one component that doesn't receive the attention that it should, it is synchronization in the golf swing prep work.
I consider synchronization as a major part of my prep work that I practice on a regular basis, shown below. Prep work is more than just the golfer practicing their golf swing sequence and mechanics in the backyard or on the practice range. One part of the golfer's synchronization deals with how the golfer coordinates the various components into a simple golf swing sequence. The other part of synchronization deals with how the golfer synchronizes their mind with the body.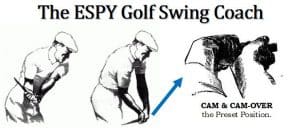 One method that I use to coach synchronization in the classic golf swing is with two simple maneuvers, called the Sync/Preset technique. This Sync/Preset technique is part of a baseball swing fundamental. Once the batter sets their wrist action in the batter's box, they only focus on the pitch and the baseball movement.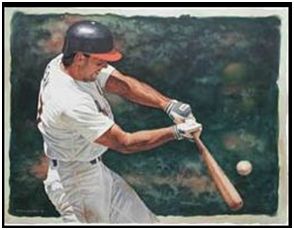 The Sync/Preset Prep Work in the Classic Golf Swing

    
Even Yogi Berra knew the importance of synchronization in the baseball swing fundamentals. One of his many famous quotes stated- You don't have to swing hard to hit a home run. If you got the timing and technique, it'll go. My grandfather added the phrase (and technique) to Yogi Berra's quote.
The term technique that my grandfather added to Yogi Berra's quote was to allow the golfer to Sync/Preset their golf swing, similar to how a baseball batter presets their hands, wrists, and forearms while in the batter's box. This preps the golfer's swing with a simple technique.
In order to develop the Sync/Preset classic golf swing sequence, this will take a little imagination on the part of the golfer. The golfer will need to mentally trade their golf glove for a different type of glove. A pair of boxing gloves, like shown below, offers the golfer an excellent training technique. How the gloves are hanging down in the illustration below would be how a right-handed golfer would grip the handle of the golf club.
The red line is a critical Joint Orientation Concept (JOC) technique in the Sync/Preset maneuver. This red line goes from the top of the left wristband of the left boxing glove to the bottom wristband of the right boxing glove. Remember, the boxing gloves are hanging upside-down, so the top of the wristbands are pointing down. This is a critical synchronization concept in the classic golf swing.
The reason for the JOC technique being critical in the classic golf swing is because of the two muscles in the wrists, or the Thenars (Thenar and Hypothenar). The Thenars are two of the strongest and most dexterous muscles in the human body that have direct contact with the handle of the golf club. That should grab every golfer's attention. It even grabbed the attention of Ben Hogan, since he referenced the Hypothenar in his commentaries.
The Sync/Preset JOC technique must be synchronized or take place along this line, as if a chain were linking the two wristbands. I use another imagination coaching tool to help me Sync/Preset my golf swing sequence. I use a pinball machine flipper for my left wrist and a sprocket for my right lower forearm, shown in the Figure below.
NOTE: Anatomy 101- The wrists are not where the golfer would wear their wristwatch or GPS device, for this is the golfer's lower forearm. The wrists are actually part of the hand, shown in the figure below.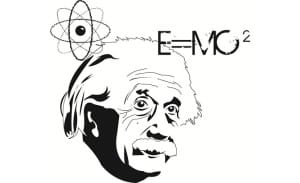 Albert Einstein quote about the importance of imagination- Imagination is more important than knowledge. Knowledge is limited. Imagination encircles the world. Logic will get you from A to Z; but imagination will get you everywhere. Even around the golf course.
Like Yogi Berra stated about baseball, Baseball is 90 percent mental and the other half is physical. Golf is 90 percent mental and the other 10 percent is the golfer's imagination. Never underestimate your imagination. Albert Einstein once stated that- Imagination is more important than knowledge.
A classic golf swing coaching technique that any golfer could use in their golf swing sequence is to use a pair of boxing gloves and focus their attention on the wristbands. That is a small technique for a golfer to use for such tremendous results. This SYNC/Preset solves 80 percent of the golfer's synchronization issues and helps the golfer establish their golf swing mechanics just by Syncing/Presetting their wrists and lower forearm.
To learn more about how to synchronize your golf swing with the Sync/Preset technique, purchase your copy of The ESPY Golf Swing Coach from the links below, or visit your local bookstore: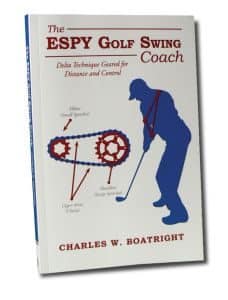 My book can also be purchased at Edwin Watts Golf Store in Jackson, Mississippi. Phone No. 601-956-8784
820 East County Line Road, Ridgeland, MS 39157
My book can also be purchased on-line at:
Health and Fitness Program Golf Exercise for Power
This book is based on a self-coaching forum (ASPEN Pyramid) that provides the beginner and advanced single-digit handicap golfer with a safe, ergonomic classic golf swing mechanics for more power and control, without debilitating injuries that are common with some modern-day golf swings. As part of the ESPY Golf Swing Coach is a workout program designed especially for golfers with an effective diet program detailed below.
Please take advantage of my SR-925 Diet Program, where I lost 6 inches in my waist in 3- months (FREE of CHARGE) with the CASPER Workout Program, detailed in Section 20 of my book, great golf swing workout:
One component in my CASPER Workout Program that I follow is using a Medicine Ball to perform what I call Stocking the Shelves, illustrated below in the figure: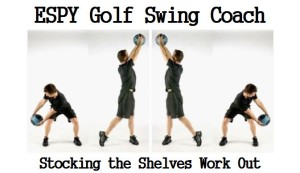 Please include an exercise routine in your weekly schedule.
Another great source of fitness information is The Fit Golfer Girl
ESPY Golf Swing Coach- Rhythm Without the Blues
Also, learning The ESPY Golf Swing Coach process is an excellent way to develop Rhythm without experiencing the Blues in your golf game for confidence; learn how to take your baseball-style swing from the batter's box to the tee box.
MISSISSIPPI BLUES MUSEUM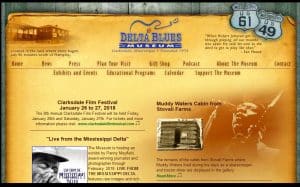 THE LOCKER ROOM a source for golf tips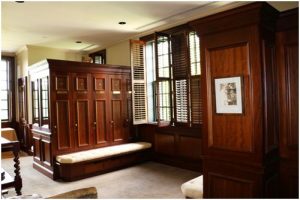 Please visit "The Locker Room" for an Index of all my golf articles to improve your golf game and life. Discover how you can take your baseball swing from the batter's box to the tee box.
Learn How to take your baseball-style golf swing from the batter's box to the tee box.

For Comments or questions please contact me at 1-888-514-1228 Mon – Fri from 9 am to 4 pm CT Zone.
A Recommendation for your Golf Game: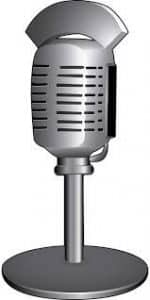 I would like to recommend an interesting radio program that I regularly listen to from my home state Arkansas on my I-Heart Radio app on KARN 102.9 FM station, out of Little Rock, AR. They air a golf show called Arkansas Fairways and Greens, at 7:00 AM CT each Saturday morning, hosted by Bob Steel, and co-hosted by Jay Fox and Charles Crowson. Bob occasionally as has his guess Alex Myers with Golf Digest and Ron Sirak with Golf Channel. I was interviewed on his show about my book, The ESPY Golf Swing Coach. This show is worth tuning into for golf news and information.
Jay Fox is an Administrator with Arkansas State Golf Association that discuss amateur golf and rules of the game.
Check out my full library of BLOGS @ www.espygolfapp.com/blog or purchase your copy of "The ESPY Golf Swing Coach" @ www.espygolfapp.com/store.
Facebook – The QATSPY Golf Approach
Twitter – @cwboatright
Google+ – ESPY Golf Swing Coach
YouTube – ESPY Golf Swing Coach
Once you learn WHY, you don't forget HOW!
YouTube Videos:
https://youtu.be/ZGVNrIw_wlo (Cam & Cam-over elements)
https://youtu.be/K2FDHZ3AX9w (Figuring your proper swing plane)
https://youtu.be/TO82PMO6G8M (Developing muscle memory)
Two decisions that you can make for yourself and your kids are to get a copy of my book and place the book and a golf club into their hands. You will never look back, but only forward. You will not miss with this for yourself and/or your kids.
Until next time– Be Synched, Tee-to-Green, with The ESPY Golf Swing!