The QATSPY Sports Page 4 Golfers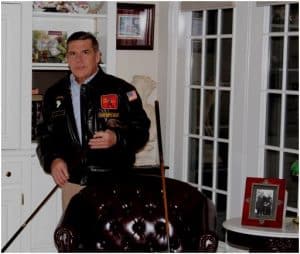 By: Charles W. Boatright
Author of The ESPY Golf Swing Coach, Delta Technique Geared for Distance and Control
Palmer TECH- The Palmer Tendon Flex Golf Swing Technique, The Classic Golf Swing
The reason that it is important to develop your golf swing techniques and golf swing mechanics is to develop the golfer's feel, or muscle memory. This is summed up in a 'Yogism' referring to the baseball swing- You don't have to swing hard to hit a home run. If you got the timing and technique, it'll go. If you've been watching the Super Regional of the NCAA College World Series, you know when the batter get all of the ball for a home run.
Some golfers concentrate on feel, while others concentrate on their golf swing mechanics. In reality, the golfer's golf swing mechanics are what develop the golfer's feel. There are two things that I gauge the results of my golf shots by, even before I see where the ball lands; same in baseball, the sound and feel.
This goes to what Judy Rankin, at an LPGA tournament last year, mentioned about developing one's feel and confidence. The golfer has to develop their golf swing mechanics and golf swing technique in order to develop their feel.
Judy Rankin and Sir Nick Faldo are some of the current-day's best broadcasters and tacticians of the game of golf in my opinion. They both talk about the importance of golf swing mechanics and technique to develop the golfer's feel. Feel is the results of the golfer's golf swing mechanics and golf swing techniques.
Sir Nick Faldo also emphasizes the importance of fitness while providing color commentator at PGA events and tournaments. Fitness isn't just used to support your golf game or golf swing, but also your ability to have an independent lifestyle as we age. Fitness not only provides the ability to enjoy golf, but life, as it is directly proportional to following a fitness routine.
Just a sidebar on fitness before I go into the details about the golfer's golf swing mechanics- of the Palmer Tendon Golf Swing Technique. Fitness is the only investment that provides a person with a 600 percent return on their time and money. A 401(k) or an IRA are essential for a person to invest in for retirement, but fitness provides the means to enjoy your retirement. You can invest in your health, but you can't buy health. And there are no lines to get into to buy health when you need it. Wall Street can't even approach a return over the long haul with 600 percent.
This means that for every dollar a person invests in their health and fitness with time and money (diet, regular fitness schedule, equipment, instructions, club membership, involved in sports, or setting up a home gym), the person will save six dollars in health care costs (including insurance, medical bills, and the ability to enjoy retirement). As a person reaches their 40's, I strongly suggest golf as a sport to participate.
The reason I support the game of golf, as much as I do, is the fitness element (physical and mental) that it provides and requires to play the game, whether you're eight or 98, and hopefully beyond. Why work for 30-plus years toward retirement and when you arrive at retirement, you can't enjoy it because of your fitness levels. It doesn't take hours of fitness each day to have optimum health.
Even 30-minutes, three or four times per week, is all it takes of moderate exercise. The most cruel situation a person could face is to retire and not be able to enjoy what you worked hard for 30-plus years. That's not fair to the person or their family.
While fitness is important, diet is essential. Diet contributes about 80 percent to a person's health and fitness. Please use the links below to access for FREE the SR925 Diet Program. Also in my book, I include the CASPER Fitness Program consisting of 12 fitness elements that can take 20-minutes up to 45-minutes based on reps for each element.
The photo at the top of this article was taken in January of 2018. I will turn 60 in 2018. I still walk the course with a push/pull cart and work on my farm. I wore a pedometer for five rounds of 18-hole golf two years ago. The average miles that I walked was 9.5 miles. I try to play at least three-to-four times per week. Doing the math, that is between 28.5 and 38 miles of walking per week, not counting walking with my dog. If you want a reliable exercise partner, get a dog.
The Palmer Tendon Sync/Preset Golf Swing Technique

    
In the ESPY Golf swing Technique, There's a muscle/tendon that runs along the medial forearm from the elbow between the Thenars, called the Palmaris Longus Tendon, shown below. I call this the Palmer TECH in honor of Arnold Palmer. I use the Palmer Tendon to establish the wrist action in the golf swing in order to Sync/Preset the wrists and lower forearms into the Lock Position, shown below using the kickboxing gloves to show a unique alignment.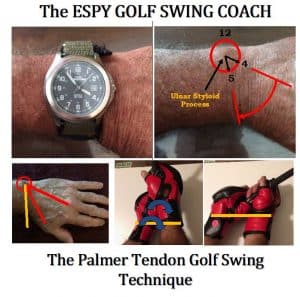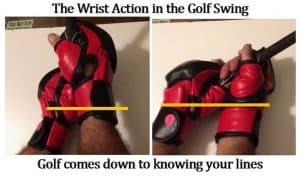 A great way to utilize the Palmer Tendon is to imagine that there's imaginary swing plane starts at the golf ball and runs to the top of the swing. This swing plane, or arc, runs on a tilted arc up along the golfer's shoulder, or just below the shoulder. To determine your proper swing plane, refer to my article GOLF SWING PLANE MATTERS IN GOLF SWING MECHANICS! This is based on the ratio between the forearm to that of the arm (upper arm).
A lot of golfers and golf coaches, including myself, like to bring the clubface straight back along the swing plane. This movement appears straight back for the first six-to-nine-inches. To accomplish this, I like to hinge, or Sync/Preset, both my Palmer Tendons, just below the Ulnar Styloid Process (USP), or the nodule above the pinky knuckle. This hinge or maneuver is called Palmer Flexion and Dorsiflexion, illustrated below.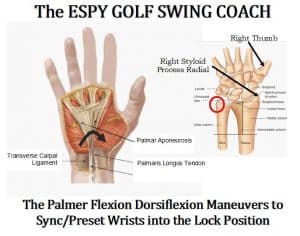 This hinge, or Sync/Preset, maneuver appears to be straight back for the first six-to-nine inches before the wrists start to naturally Preset. I want the USP to act like a ball joint, or sockets, for each wrist. I want the Palmer Tendon to fold back in the Sync element, before the golfer naturally starts the Preset element. I call this the Sync/Preset ESPY Golf swing Technique, or the Palmer TECH.
Sir Nick Faldo, in his YouTube Video, entitled: The "Faldo" Pre-Set Drill – Perfect Top of Backswing Position provides the golfer with a great look at the preset golf swing technique. This YouTube video by Nick Faldo demonstrates the WHAT to do in your golf swing sequence. The only thing that wasn't demonstrated by Faldo was the HOW TO, or the set up of the preset golf swing technique, the Palmer TECH.
The only thing more important than the WHAT is the HOW. The HOW is the great divide between a consistent and an inconsistent golf swing sequence with distance and control. The smaller the initial movement is, the better the golfer can feel and control their golf swing technique. The HOW of the Sync/Preset golf swing technique makes golf more enjoyable.
The Palmer Tendon Golf Swing Technique, Palmer TECH, makes it easier not only to perform a consistent golf swing, but also to coach golf swing mechanics to others. The ESPY Golf Swing Coach techniques detailed in my book help the golf develop the proper feel for their golf swing. This was what Colonel George Robert Hall emphasized during my interview with him, the feel of his golf swing sequence.
Colonel Hall knew that if he could establish the correct wrist action in the golf swing from his address position, he knew the rest of his golf swing sequence was correct, even in the confines of his 7.50 foot x 7.50 foot prison cell using a stick or his left thumb as the handle of the golf club.
Colonel Hall was a POW who was held at the Hanoi Hilton for over seven years and still shot his handicap of four (4) at a PGA Pro-Am. Six weeks after Colonel George Hall's release from Hanoi Hilton, he played in The Greater New Orleans POW Pro-AM Open. For background into Colonel Hall's story and my interview with him, please use this link: The Colonel Hall Story.
For more information about the Sync/Preset, Palmer TECH golf swing technique, purchase your copy of The ESPY Golf Swing Coach from the links below, or visit your local bookstore: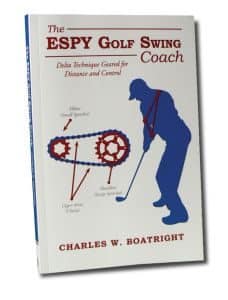 The ESPY Golf Swing Coach, a Self-Coaching Technique and simple Sports Psychology enabling the golfer to take the baseball swing sequence from the batter's box to the tee box.
My book can also be purchased at Edwin Watts Golf Store in Jackson, Mississippi. Phone No. 601-956-8784
820 East County Line Road, Ridgeland, MS 39157
My book can also be purchased on-line at:
ALL MOST GOLF BALLS- Turn your backyard into your own personal Practice Range or Par 4-Hole
To help develop a more effective golf training exercise in your backyard or vacant field, I would recommend purchasing a dozen or more of the Almost Golf Balls® from LIBERTY Health Supply. Please select one of the products below to purchase these golf balls that simulate the actual golf ball without the concern for property damage or personal injury to others. These balls only travel a third of the distance of an actual golf ball.
Pack of 10: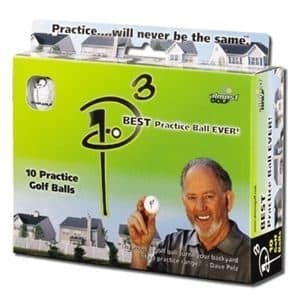 Pack of 36: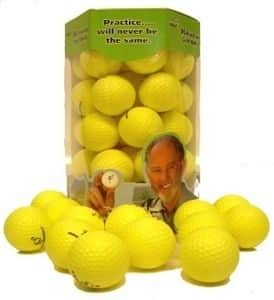 If you use the Promo Code: ALMOSTGOLF you will receive free shipment on any order of Almost Golf Balls® from LIBERTY Health Supply.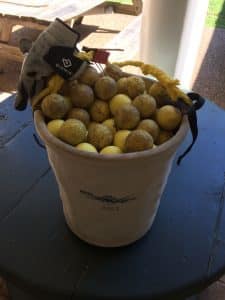 I have a utility bag full of these Almost Golf Balls that I practice with three to four hours per day, four days per week.
Health and Fitness Program Golf Exercise for Power
This book is based on a self-coaching forum (ASPEN Pyramid). The ASPEN Self-Coaching Technique provides the beginner and advanced single-digit handicap golfer with a safe, ergonomic classic golf swing mechanics. The ASPEN forum for coaching golf provides basic skills for more power and control in the golf swing sequence without debilitating injuries that are common with some modern-day golf swings. As part of The ESPY Golf Swing Coach forum is a workout program that includes golf exercises with medicine ball designed especially for golfers.
I have also included a FREE SR925 Diet program that anyone can access, where I lost over 40 pounds and 7.5-inches in my waist within nine-months. I went from 37.5 inches in November of 2014 down to 30.0 inches in July of 2015 with the effective SR925 Diet Program that I developed, see detailed below.
Please take advantage of my SR925 Diet Program, where I lost 6 inches in my waist in 3- months (FREE of CHARGE) with the CASPER Fitness Program, detailed in Section 20 of my book, great golf swing workout:
One component in my CASPER Fitness Program that I follow is using a Medicine Ball golf swing workout to perform what I call Stocking the Shelves and Medicine Ball Burpees, illustrated below in the figures: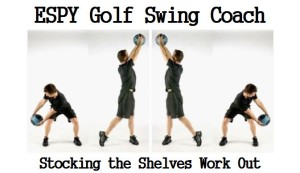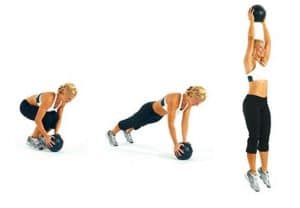 A part of the CASPER Fitness Program are golf exercises with medicine ball – that includes Stocking the Selves and medicine ball exercises Burpees. For endurance and a full body workout, I also include a boxing glove-punching bag exercise.
Please include an exercise routine in your weekly schedule.

       
Additional Motivation to Develop a Fitness Program
If you need addition motivation, which the subconscious mind works from and consist of 90 percent of the classic golf swing, include a fitness and exercise program designed for the golfer daily schedule. This type of exercise provides the critical overload underload training to improve the golfer's power and speed in the golfer's game, please look at another golf fitness enthusiast: The Fit Golfer Girl
Operation DOG TAG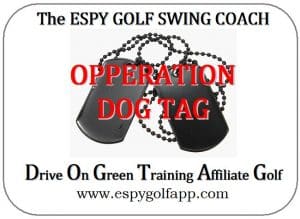 Sports, such as golf, along with fitness and an exercise regimen that includes yoga, has been proven to be a great Cognitive Behavioral Therapy for trauma victims. Veterans and those who have experienced a traumatic situation where the mind has been traumatized and disrupted can use golf and yoga to help re-establish connection and pathways in the brain. Golf also provides an excellent opportunity  for trauma victims to reconnect in a social setting to develop a dialogue without the pressures of clinical visits.
Introduction- Forum for Coaching Golf and Life Skills Operation Dog Tag
Section 1- Operation DOG TAG | GOLF CBT Intervention for PTSD
Section 2- Operation DOG TAG | Objectives and Scope
Section 3- Operation DOG TAG| STRUCTURE GUIDELINES
ESPY Golf Swing Coach- Rhythm Without the Blues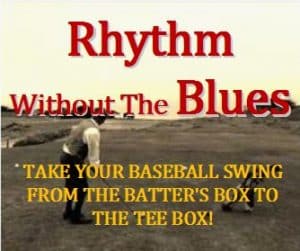 ESPY Golf Swing Coach- ESPY Golf App Develops the golfer's Rhythm w/o creating the golfer's Blues. The ESPY Golf Swing helps the golfer establish the correct wrist action in golf swing demonstrated by David Duval in an interview with Charlie Rymer on Golf Channel.
Also, learning The ESPY Golf Swing Coach process is an excellent way to develop natural Rhythm without experiencing the Blues in your golf game to build confidence; learn how to take your baseball-style swing from the batter's box to the tee box.
THE LOCKER ROOM a source for golf tips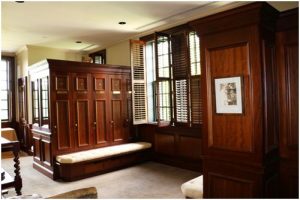 Please visit "The Locker Room" for an Index of all my golf articles to improve your golf game and life. Discover how you can take your baseball swing from the batter's box to the tee box.
Learn How to take your baseball-style golf swing from the batter's box to the tee box.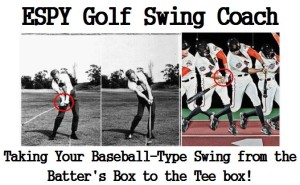 Time-lapse photography that I reviewed during my Kinesiology Xerox Box Golf Research Project compared the golf swing vs. baseball swing and how similar the Sync/Preset wrist action in the golf swing was to the baseball swing sequence.
Sir Nick Faldo demonstration of the Preset Golf Swing Technique
One of Sir Nick Faldo's first golf swing fundamentals that he learned as demonstrated in this YouTube video entitled The Preset golf swing technique. Nick Faldo discussed the WHAT, but didn't explained the HOW in his YouTube video.
The Sync/Preset Elements in The ESPY Golf Swing Coach explains how to setup the classic golf swing maneuver to place the wrists into the key Lock Position. This was the same golf swing technique used by David Duval during an interview with Charlie Rymer on Golf Channel. These two Videos are probably two of the best Videos to discuss the wrist action in the golf swing.
For Comments or questions please contact me at 1-888-514-1228 Mon – Fri from 9 am to 4 pm CT Zone.
A Recommendation for your Golf Game: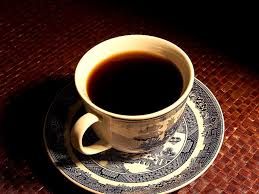 I would like to recommend an interesting radio program that I regularly listen to originating from my home state Arkansas on my I-Heart Radio app on KARN 102.9 FM station, out of Little Rock. They air a golf show called Arkansas Fairways and Greens, at 7:00 AM CT each Saturday morning, hosted by Bob Steel, and co-hosted by Jay Fox and Charles Crowson. Bob occasionally as has his guess Alex Myers with Golf Digest and Ron Sirak with Golf Channel. I was interviewed on his show about my book, The ESPY Golf Swing Coach. This show is worth tuning into for golf news and information.
Jay Fox is an Administrator with Arkansas State Golf Association that discuss amateur golf and rules of the game.
Check out my full library of BLOGS @ www.espygolfapp.com/blog or purchase your copy of "The ESPY Golf Swing Coach" @ www.espygolfapp.com/store.
Facebook – The QATSPY Golf Approach
Twitter – @cwboatright
Google+ – ESPY Golf Swing Coach
YouTube – ESPY Golf Swing Coach
Once you learn WHY, you don't forget HOW!
YouTube Videos:
https://youtu.be/ZGVNrIw_wlo (Cam & Cam-over elements)
https://youtu.be/K2FDHZ3AX9w (Figuring your proper swing plane)
https://youtu.be/TO82PMO6G8M (Developing muscle memory)
Two decisions that you can make for yourself and your kids are to get a copy of my book and place the book and a golf club into their hands. You will never look back, but only forward. You will not miss with this for yourself and/or your kids.
Until next time– Be Synched, Tee-to-Green, with The ESPY Golf Swing!