The QATSPY Golfer's Sports Page: Golf Swing Tips

By: Charles W. Boatright
DIY Self-Coaching System for Golfers
Do It Your Self-Coaching System allows the golfer to improve their golf game, based on the baseball-type swing approach and continued improvement.
Here are statistics on the average golfer from Sports Illustrated Golf Magazine:
Is 46 years old
Practices 1.183 hours per week
Takes 2 lessons per month
Plays 46 rounds per year
Has a handicap of 15.1
Loses 1.3 balls per round
Has played for 23 years
Has a 235-yard Drive
Hits 50 percent of GIR
Takes 3 hours and 36 minutes to play a round of golf
Spends $2,776 per year
Here are the top reasons why golfers are giving up on the game of golf as reported by Drew Harwell, a business reporter with The Washington Post:
Takes too long to play a round of golf, averages about 3 hours, 36 minutes.
The amount of practice time required to enjoy and maintain a low handicap.
Too difficult to learn and make any measurable improvement.
Too Expensive, with the average golfer spending $2,776 per year.
QUESTION– How can the amateur golfer become more effective in retaining techniques and routines that they worked on during their practice, training, and lesson sessions and apply them on the course?
On Arkansas Fairways and Greens Radio Show, the topic of discussion was why has the number of golfers playing the sport of golf fallen off. I shared with the panel the statistics from the Sports Illustrated Golf Magazine and the article in the Washington Post noted above.
In addition to these four reasons from the Washington Post article, the popularity and number of golfers has fallen off due to the absence of Tiger Woods from the World of Golf, until this week with the Hero World Challenge at Albany, Bahamas, Jay Fox, the co-host of the Arkansas Fairways and Greens, stated- "Tiger Woods doesn't move the needle in golf, he is the needle in golf."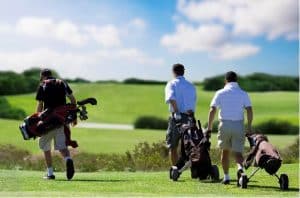 Analyzing the data from amateur golfers reveal three root causes for the falling off in popularity and numbers in golf:
1.183 hours per week the golfer spends working on their game just to maintain a minimum skills level.
Takes two lessons per month based on a lecture/demo format (Focused on the conscious process).
Has a 15.1 Handicap after playing golf 23 years, down from a beginner's handicap between 28 to 30.
In the Book Outliers, by Malcolm Gladwell, Malcolm estimates that it takes approximately 10,000 man-hours for a person to reach an expert, or professional status. In my seven years of research, I estimate it would require approximately 7,000 man-hours to reach a single-digit handicap status.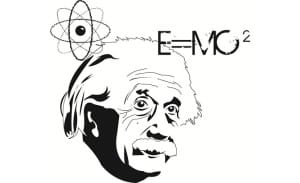 Let's do the math, based on the statistics from the SI Golf Magazine:
46 rounds per year at 3.60 Hrs per rds.=    165.6 man-hours/yr.
1.183 Hrs practicing X 52 wks =                    61.51 man-hours/yr.
1 Hr. lessons per Mo. X 12 =                        12.00 man-hours/yr.
0.5 Hrs./wk *Mental Develop (magazine) =  26.00 man-hours/yr.
Total                                                           265.11 man-hours/yr.
* Mental Development is reading magazine, watching videos, Lessons
7,000 man/265.11 = 26.404 years to reach a low handicap.
This confirms my research that I did on the required man-hours needed to reach a low handicap.
The bottom line is the beginner golfer doesn't want to invest 26.4 years to obtain a handicap in the low teens or single-digits.
If we want to encourage more golfers to take up the sport of golf, we need to cut the time needed for the golfer to enjoy golf and have a low handicap. We need to reduce this time by a fifth (1/5), or 5.2 years, and not the typical 26 years, based on my data above. We also need to have a system in place that will allow the golfer to have the ability to coach themselves.
Incremental Training Approach of the ASPEN Self-Coaching System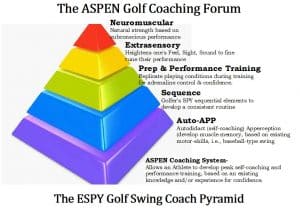 To accomplish this, the golfer needs to incorporate two new approaches in their golf training. One is called Apperception, or taking advantage of a prior learning experience to offset their training time. The second is called Incremental Learning, or Self-Coaching System training sessions that are 10-minutes long. The Incremental Learning technique allows the golfer go from 1.183 man-hours per week to 14.02 man-hours per week using virtual training. Apperception allows the golfer to use either their softball or baseball swings to offset between 30 to 40 percent of the estimated 7,000 man-hours.
I confirmed the Incremental Learning process in an interview I did with a Vietnam P.O.W., Colonel George Robert Hall. He used his love of golf to survive his seven-and-a-half years at the Hanoi Hilton by mentally playing his home course at Hattiesburg, MS, and Pebble Beach.
By the way, six weeks after Col. Hall was released from the Hanoi Hilton, he shot his handicap of four at the Greater New Orleans P.O.W. Pro-Am. Not many professional golfers could accomplish this achievement.
Incremental Training approach in The ASPEN Self-Coaching System:
46 rounds per year at 3.60 Hrs per rds.=    165.6 man-hours/yr.
14.01 Hrs. *Virtual practicing X 52 wks =      728.52 man-hours/yr.
1.183 Hrs. Actual practicing X 52 wks =        61.51 man-hours/yr.
0.5 Hrs./wk. Mental Develop (magazine) =    26.00 man-hours/yr.
Total                                                           981.63 man-hours/yr.
30% Apperception Training process from baseball: 7,000 X 0.70= 4,900 man-hours
* Virtual golf training is where the golfer can take 10 minutes out of an hour 12 times per day to perform relief exercises like using the golf baton in the overload/under load training exercises to work on the golfer's feel, or muscle memory in setting up their golf swing elements.
Required Training Time= 4,900/981.63 = 4.992 years
The significant factor in the ESPY Golf Swing Coach is the Virtual Incremental Self-Coaching System, Apperception trains the subconscious mind. Most conventional golf lessons are not geared toward the subconscious mind. They only address the conscious mind. This is based on Mental Rules of Golf (MRG) No. 2:
MRG No. 2: The greater the conscious effort, the smaller the subconscious response is.
The second issue with typical golf lessons is that the conscious mind is subordinate to the subconscious mind. If there is not agreement between the two, the subconscious minds wins out. The subconscious mind thinks in logical, sequential process, (e.g., one, two, three steps), mental images, feel, and sound.
The reason I use the baseball-type swing is that the subconscious mind is treating your golf swing as a survival skill. The subconscious mind uses skills that have been reinforced and proven over time. If the subconscious mind doesn't have confidence in a particular skill, it won't use the skill.
Mental Rules of Golf No. 3 The subconscious mind contains the golfer's muscle memory and routine. This rule allows the golfer to use the muscle memory in their baseball-type swing and apply it to the golf swing.
MRG No. 1: The conscious mind is subordinate to the subconscious mind. Swing thoughts interfere with the golfer's natural Command & Control. MRG No. 4: The subconscious mind can't differentiate between the virtual and the real world. This was the same process Col. Hall used during his seven-and-a-half years as a P.O.W. He actually was able to train and heighten his subconscious mind awareness to a high degree in order to create the conditions that allow him to play golf in his seven foot square cell. This was using the Self-Coaching System to its highest level. This was a case for developing MIND OVER MATTER!

Most skills are driven by muscle memory. Driving a vehicle is an excellent example of this. When the driver first starts learning to drive, their conscious mind is on heightened alert. Every element at first has to be a thought process. But as the driver gains experience, the subconscious mind takes over by the reinforcement of their elements; it becomes a subconscious muscle memory skill.
They rely less on the thought process and more on an instinctive process. A great condition to prove this is what is called Driving Hypnosis. While Driving Hypnosis is an unsafe condition for driving a vehicle down the highway, it works great for driving a golf ball down the fairway.
Driving Hypnosis is where a driver traveling down a familiar part of the highway does not remember driving past certain parts of the highway, because the subconscious mind takes over most of the driving tasks.
This is the exact process of how the golfer wants to use a self-coaching system to learn and improve their golf game. Here are three conditions that must be present for Driving Hypnosis to occur, I use a quote from the movie Caddyshack to convey this:
Get in touch with it– The task(s) and conditions must be familiar, normal, and routine. The golf swing must become routine, like the baseball-type swing is to the batter. I don't know too many batters that think about their baseball swing elements in the batter's box while looking at a 95-mph fastball.
Stop thinking– A high level of relaxation, confidence, and muscle memory must be present. In the case of an experienced driver, the majority of their tasks are instinctive, which doesn't require a conscious effort. These tasks become subconscious, as a matter of fact, almost relaxing, compared to that of a new driver who has to think about every element.
Be the Ball– The conscious and subconscious minds are focused on two different tasks at the same time. Remember the MRG No. 2: The greater the conscious effort, the smaller the subconscious response is.
To take advantage of the Self-Coach System to improve your golf training sessions and work toward a single-digit handicap, purchase your copy of The ESPY Golf Swing Coach from the links below, or visit your local bookstore: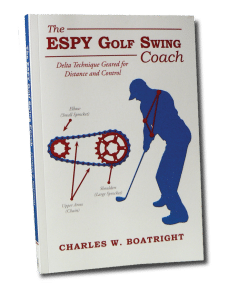 My book can also be purchased at Edwin Watts Golf Store in Jackson, Mississippi. Phone No. 601-956-8784
820 East County Line Road, Ridgeland, MS 39157
Please take advantage of my SR-925 Diet Program, where I lost 6 inches in my waist in 3- months (FREE of CHARGE) with the CASPER Workout Program, detailed in Section 20 of my book:
Please include an exercise routine in your weekly schedule.
Also, learning The ESPY Golf Swing Coach process is an excellent way to develop Rhythm without experiencing the Blues: