The QATSPY Sports Page 4 Golfers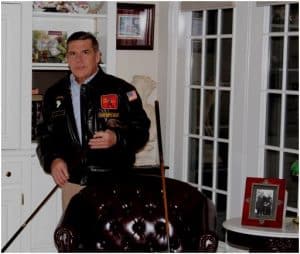 By: Charles W. Boatright
Author of The ESPY Golf Swing Coach, Delta Technique Geared for Distance and Control
The Positive Aspects of a Memory Chip Mentality in Sports
One of my sport shows that I regularly tune into each Saturday morning at 7 AM is Arkansas Fairways and Greens, out of Little Rock, Arkansas, on I-Heart Radio. The radio station on I-Heart radio is KARN 102.9 FM Talk Radio. NOTE Arkansas is on Central Time.
Arkansas Fairways and Greens is hosted by Bob Steel and co-hosted by Jay Fox and Charles Crowson. All of these men have extensive knowledge of the game of golf and its rich history. I had the pleasure of working with Charles' father, in transmission line maintenance in the Mississippi Grid. And yes, I did work both Hurricanes Katrina and Rita.
The last part of the show is what I refer to as the Knights of the Round Table, based on an open forum to discuss all things golf. The round-table discussion is my favorite part of the show, and last Saturday was no exception. The topic was the 2018 PGA Championship that was held at Bellerive Country Club in Saint Louis, Missouri.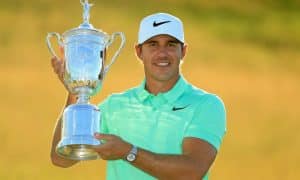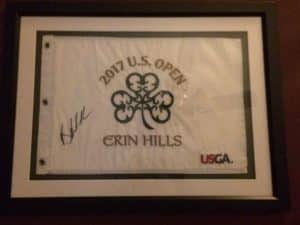 Bob Steel mentioned that Brooks Koepka seems to play as if he had a chip on his shoulder. I tweeted Jay Fox that a positive aspect of playing with a chip on your shoulder is that it motivates one with the capability to achieve certain objectives. The catch is that the chip has to be used correctly for motivation instead of resentment.
Using a Chip on Your Shoulder for Motivation
I was born with a learning disability that caused me to fall back in school. Because of this, I was considered deficient in the ability to learn. I was constantly told what I couldn't do from a very young age. I was even told by a guidance counselor that I would never make it in engineering.
After I received the help and worked hard to overcome my disability, I was determined to use what the guidance counselor told me as a chip on my shoulder to overcome her stereotype. One of the characteristics of overcoming a disability is the increased focus factor that people with a learning disability, like myself, have to develop to achieve objectives. Most people learn to earn a living in their job. In my case, I had to earn in order to just learn. The other factor in overcoming a learning disability is the very defined procedure we have to put in place to learn, based on Apperception, and a learning sequence.
The only way to overcome a learning disability is with an intense focus factor, because of the mental barriers that naturally form in our learning process. It takes me even now an intense focus factor to a point that I don't recognize time, situations, or people around me. I even had a safety specialist who was reluctant to work with me, because he thought I was unfriendly and very hard nose. But, once he got to know me, we became best friends.
Achieving My Objective with My Memory Chip
After graduating high school, I earned my Engineering Degree. It took me considerably more effort than most, but I was determined to use the chip on my shoulder for positive as motivation to earn my degree. One side effect of overcoming a learning disability is that once you learn a topic, you don't forget it because of hard links we have to form with our permanent (or what is the unconscious) mind. In my case, I also developed photographic memory due to the fact I had to in order to learn. This has stayed with me since the early years of my education.
Now the negative effect of having a chip on your shoulder is developing resentment, anger, and revenge, all of which are very destructive. Being successful and achieving what others say you can't achieve is the best revenge that isn't destructive. Don't seek revenge, but instead seek success; success speaks for itself.
I don't know this for a fact, because I hadn't talked to Brooks Koepka. But the observation that Bob Steel made about Brooks' playing style with a chip on his shoulder might be just Brooks' high degree of commitment that allows him to focus and achieve his results of winning three golf majors.
I will say this about my learning disability. If I didn't have a grandfather/mother and the sports of baseball and golf, I wouldn't have achieve what I have. Sports prove to be essential in a curriculum for the student's confidence. That's why I promote golf in a child's education and wrote the book, The ESPY Golf Swing Coach.
I was able to summarize all the learning techniques to overcome my learning disability to help people understand the mental approach to golf. I proved this by using certain techniques that help our brain's, or mind, learn.
If you want a sport activity that you can enjoy for the rest of your life and enjoy developing friendships with others, take up the sport of golf. If you have no prior experience, are not proficient at this fascinating game, or would like to improve your golf game, purchase your copy of The ESPY Golf Swing Coach from the links below, or visit your local bookstore: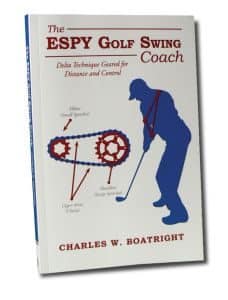 The ESPY Golf Swing Coach, a Self-Coaching Technique and simple Sports Psychology enabling the golfer to take the baseball swing sequence from the batter's box to the tee box.
My book can also be purchased at Edwin Watts Golf Store in Jackson, Mississippi. Phone No. 601-956-8784
820 East County Line Road, Ridgeland, MS 39157
My book can also be purchased on-line at:
To help develop a more effective golf training exercise in your backyard or vacant field, I would recommend purchasing a dozen or more of the Almost Golf Balls® from LIBERTY Health Supply. Please select one of the products below to purchase these golf balls that simulate the actual golf ball without the concern for property damage or personal injury to others. These balls only travel a third of the distance of an actual golf ball.
Pack of 10: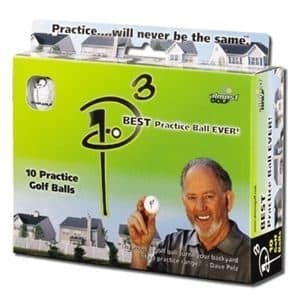 Pack of 36: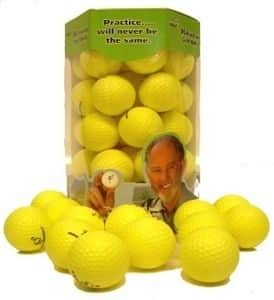 If you use the Promo Code: ALMOSTGOLF you will receive free shipment on any order of Almost Golf Balls® from LIBERTY Health Supply.
I have a utility bag full of these Almost Golf Balls that I practice with three to four hours per day, four days per week.
Health and Fitness Program Golf Exercise for Power
This book is based on a self-coaching forum (ASPEN Pyramid). The ASPEN Self-Coaching Technique provides the beginner and advanced single-digit handicap golfer with a safe, ergonomic classic golf swing mechanics. The ASPEN forum for coaching golf provides basic skills for more power and control in the golf swing sequence without debilitating injuries that are common with some modern-day golf swings. As part of The ESPY Golf Swing Coach forum is a workout program that includes golf exercises with medicine ball designed especially for golfers.
I have also included a FREE SR925 Diet program that anyone can access, where I lost over 40 pounds and 7.5-inches in my waist within nine-months. I went from 37.5 inches in November of 2014 down to 30.0 inches in July of 2015 with the effective SR925 Diet Program that I developed, see detailed below.
Please take advantage of my SR925 Diet Program, where I lost 6 inches in my waist in 3- months (FREE of CHARGE) with the CASPER Fitness Program, detailed in Section 20 of my book, great golf swing workout:
One component in my CASPER Fitness Program that I follow is using a Medicine Ball golf swing workout to perform what I call Stocking the Shelves, illustrated below in the figure:
A part of the CASPER Fitness Program are golf exercises with medicine ball – that includes Stocking the Selves and medicine ball exercises Burpees. For endurance and a full body workout, I also include a boxing glove-punching bag exercise.
Please include an exercise routine in your weekly schedule.

       
Additional Motivation to Develop a Fitness Program
If you need addition motivation, which the subconscious mind works from and consist of 90 percent of the classic golf swing, include a fitness and exercise program designed for the golfer daily schedule. This type of exercise provides the critical overload underload training to improve the golfer's power and speed in the golfer's game, please look at another golf fitness enthusiast: The Fit Golfer Girl
Operation DOG TAG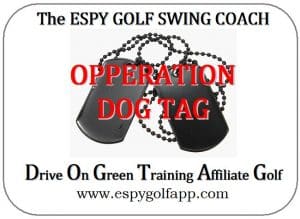 Sports, such as golf, along with fitness and an exercise regimen that includes yoga, has been proven to be a great Cognitive Behavioral Therapy for trauma victims. Veterans and those who have experienced a traumatic situation where the mind has been traumatized and disrupted can use golf and yoga to help re-establish connection and pathways in the brain. Golf also provides an excellent opportunity  for trauma victims to reconnect in a social setting to develop a dialogue without the pressures of clinical visits.
Introduction- Forum for Coaching Golf and Life Skills Operation Dog Tag
Section 1- Operation DOG TAG | GOLF CBT Intervention for PTSD
Section 2- Operation DOG TAG | Objectives and Scope
Section 3- Operation DOG TAG| STRUCTURE GUIDELINES
ESPY Golf Swing Coach- Rhythm Without the Blues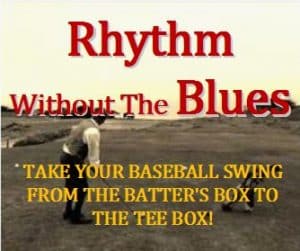 ESPY Golf Swing Coach- ESPY Golf App Develops the golfer's Rhythm w/o creating the golfer's Blues. The ESPY Golf Swing helps the golfer establish the correct wrist action in golf swing demonstrated by David Duval in an interview with Charlie Rymer on Golf Channel.
Also, learning The ESPY Golf Swing Coach process is an excellent way to develop natural Rhythm without experiencing the Blues in your golf game to build confidence; learn how to take your baseball-style swing from the batter's box to the tee box.
THE LOCKER ROOM a source for golf tips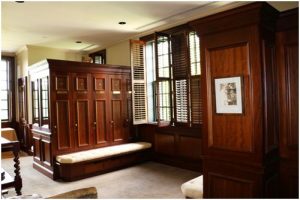 Please visit "The Locker Room" for an Index of all my golf articles to improve your golf game and life. Discover how you can take your baseball swing from the batter's box to the tee box.
Learn How to take your baseball-style golf swing from the batter's box to the tee box.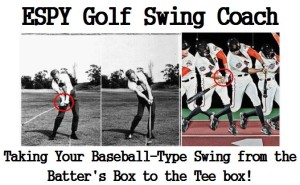 Time-lapse photography that I reviewed during my Kinesiology Xerox Box Golf Research Project compared the golf swing vs. baseball swing and how similar the Sync/Preset wrist action in the golf swing was to the baseball swing sequence.
Here's the QUESTION: How many times standing in the batter's box did you think about your golf swing mechanics, techniques, or elements. Your were only focused on the pitch. Why don't use the same Outlier technique in golf.
Sir Nick Faldo demonstration of the Preset Golf Swing Technique
One of Sir Nick Faldo's first golf swing fundamentals that he learned as demonstrated in this YouTube video entitled The Preset golf swing technique. Nick Faldo discussed the WHAT, but didn't explained the HOW in his YouTube video.
The Sync/Preset Elements in The ESPY Golf Swing Coach explains how to setup the classic golf swing maneuver to place the wrists into the key Lock Position. This was the same golf swing technique used by David Duval during an interview with Charlie Rymer on Golf Channel. These two Videos are probably two of the best Videos to discuss the wrist action in the golf swing.
For Comments or questions please contact me at 1-888-514-1228 Mon – Fri from 9 am to 4 pm CT Zone.
A Recommendation for your Golf Game:
I would like to recommend an interesting radio program that I regularly listen to originating from my home state Arkansas on my I-Heart Radio app on KARN 102.9 FM station, out of Little Rock. They air a golf show called Arkansas Fairways and Greens, at 7:00 AM CT each Saturday morning, hosted by Bob Steel, and co-hosted by Jay Fox and Charles Crowson. Bob occasionally as has his guess Alex Myers with Golf Digest and Ron Sirak with Golf Channel. I was interviewed on his show about my book, The ESPY Golf Swing Coach. This show is worth tuning into for golf news and information.
Jay Fox is an Administrator with Arkansas State Golf Association that discuss amateur golf and rules of the game.
Check out my full library of BLOGS @ www.espygolfapp.com/blog or purchase your copy of "The ESPY Golf Swing Coach" @ www.espygolfapp.com/store.
Facebook – The QATSPY Golf Approach
Twitter – @cwboatright
Google+ – ESPY Golf Swing Coach
YouTube – ESPY Golf Swing Coach
Once you learn WHY, you don't forget HOW!
YouTube Videos:
https://youtu.be/ZGVNrIw_wlo (Cam & Cam-over elements)
https://youtu.be/K2FDHZ3AX9w (Figuring your proper swing plane)
https://youtu.be/TO82PMO6G8M (Developing muscle memory)
Two decisions that you can make for yourself and your kids are to get a copy of my book and place the book and a golf club into their hands. You will never look back, but only forward. You will not miss with this for yourself and/or your kids.
Until next time– Be Synched, Tee-to-Green, with The ESPY Golf Swing!