Taking the ESPY APP ASPEN Model to the Classroom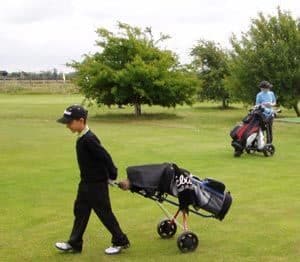 How to use the ESPY APP ASPEN self-coaching Golf model to improve your overall education on and off the golf course. Golf is one of the sports that can actually improve a student's mental and physical fitness for their scholastic capability.
The ESPY APP ASPEN self-coaching Golf model is based on the same approach of how social workers took boxing into the inner cities to get kids off the streets and into a constructive program. Athletics, presented in the right format, can provide an avenue for kids to improve their character and future. Even the First Tee has at its core, nine educational principles for kids to build a successful life- honesty, integrity, sportsmanship, respect, confidence, responsibility, perseverance, and courtesy.
Ninety percent of these nine principles fall under the single category of sportsmanship. Sportsmanship provides the kids in golf with the basic principles to obtain success, with the main one being perseverance. Even in a kid's life who had little to no accomplishments in their life, golf provides them the skills to obtain success.
ESPY APP ASPEN Model, A Great Home-school Program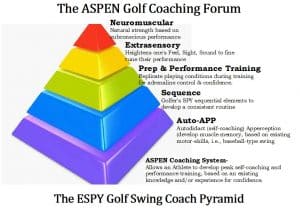 The ESPY APP ASPEN Golf model makes an excellent program to be incorporated into a homeschool curriculum. One reason is because of the self-coaching model of learning the game of golf and life. Regardless of the subject matter, the students are the ones who have to figure out the best means to learn a subject. The self-coaching model is a great process to learn a subject.
On Fox Network, Tucker Carlson had a great guest, Isaac Morehouse, on his show last night, Friday 03Mar2017. Mr. Morehouse echoed the same principles in my book, The ESPY Golf Swing Coach, about using a self-coaching model.
Mr. Morehouse's best point that he made was that college might well be the worst place to develop critical thinking skills because of the lack of learning and thinking on your own. This technique, more specifically, teaches the student to grind it out until they learn a particular subject matter. Mr. Morehouse even advocated for more vocational schools. And I strongly agree.
Vo-Tech Training More Critical Than College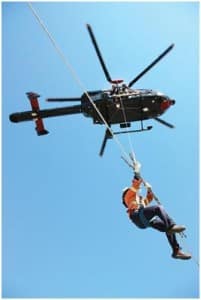 I went to the college to obtain an engineering degree, but most of my time was spent  working with tradesmen in the areas of welding, construction workers, machinists, linemen, aviation pilots. I could not have done my job successfully without these highly-trained tradesmen. Featured to the left is me teaching a class on the Short Haul process. Below is my pilot and me performing aerial line patrol of transmission lines in Mississippi. These are just some of the opportunities available to students looking to vocational training for a great career.
Golf is an excellent means to demonstrate these traits, especially in a homeschool setting. No one can teach the golf swing and the art of making golf shots to you. You have to figure out a way to accomplish this on your own. Golf teaches, above all, these skills of grinding and perseverance. Ninety percent of success is based on perseverance.
Another side benefit of golf is the increase organizational and prep skills, concentration and attention to details it provides the students that is key in being successful. And golf is a game you will be able to play for a lifetime.
To learn how to develop a self-coaching model for homeschooling that includes an athletic curriculum, purchase your copy of The ESPY Golf Swing Coach from the links below, or visit your local bookstore: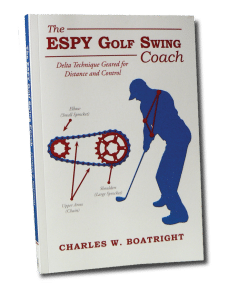 My book can also be purchased at Edwin Watts Golf Store in Jackson, Mississippi. Phone No. 601-956-8784
820 East County Line Road, Ridgeland, MS 39157
Please take advantage of my SR-925 Diet Program, where I lost 6 inches in my waist in 3- months (FREE of CHARGE) with the CASPER Workout Program, detailed in Section 20 of my book:
Please include exercise routine in your weekly schedule.
Also learning The ESPY Golf Swing Coach process is an excellent way to develop Rhythm without experiencing the Blues: