The QATSPY Golfer's Sports Page: Golf Swing Tips

By: Charles W. Boatright
T

aking the ESPY APP ASPEN Model to the Classroom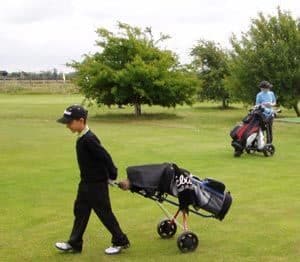 How to use the ESPY APP ASPEN self-coaching Golf model to improve your overall education on and off the golf course. Golf is one of the sports that can actually improve a student's mental and physical fitness for their scholastic capability.
The ESPY APP ASPEN self-coaching Golf model is based on the same approach of how social workers took boxing into the inner cities to get kids off the streets and into a constructive program of building minds and bodies. Athletics, presented in the right format, can provide an avenue for kids to improve their character and future. Even the First Tee has at its core, nine educational principles for kids to build a successful life- honesty, integrity, sportsmanship, respect, confidence, responsibility, perseverance, and courtesy. Of these nine characteristics, perseverance is the very foundation for achieving one's objectives in life. Education, talent, or skill can not provide success in a person's success more than perseverance.
President Calvin Coolidge probably had one of the best quote in determining one's success:
Nothing in the world can take the place of Persistence. Talent will not; nothing is more common than unsuccessful men with talent. Genius will not; unrewarded genius is almost a proverb. Education will not; the world is full of educated derelicts. Persistence and Determination alone are omnipotent. The slogan "Press On" has solved and will always solve the problems of the human race.
Ninety percent of these nine principles fall under the single category of sportsmanship. Sportsmanship provides the kids in golf with the basic principles to obtain success just not limited to golf alone, but with the main characteristic of developing perseverance. Even in a kid's life who had little to no accomplishments in their life, the sport of golf provides them the ability to obtain success.
Success learned from golf provides the individual with the ability to control and re-channel emotions and adrenaline to not seek out short-term revenge, but the ability to pursue long-term objectives. Grinding it out on the golf course reveals that the best revenge in life is success with sportsmanship. One of the best example of this was the Women's 2016 U.S. Open playoff between between Brittany Lang and Anna Nordqvist.The outcome of the playoff was decided on a two-stroke penalty on the intermediate golf shot, out of the left fairway bunker on 17 by Anna Nordqvist.
Anna Nordqvist took responsibility for the infraction of the rules, revealing an important lesson that this great game teaches players, the importance of sportsmanship, the heart and soul of the QATSPY Golfer's Sports Page. Alice Cooper, singer and golfer, has a great quote that described this situation- Mistakes are a part of the game, it's how well you recover from them, that's the mark of a great player.
Ten years from the this U.S. Open, if you ask a fan of golf who won the 2016 Women's U.S. Open, they might have to think or Google the question, if they could remember at all. But they would remember Anna Nordqvist's response to the playoff. This is why sports and especially golf is important to build character and instill sportsmanship
ESPY APP ASPEN Model, A Great Homeschool Program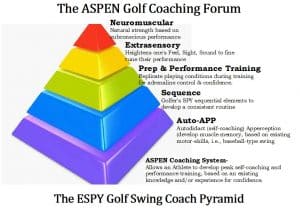 The ESPY APP ASPEN Golf model makes an excellent program to be incorporated into a homeschool curriculum. One reason is because of the self-coaching and motivation model of learning the game of golf and life it teaches. Regardless of the subject matter, the students are the ones who have to figure out the best means in learning a subject. The self-coaching model is a great process to learn a subject and retain the information.
Also golf is an excellent opportunity for parents to incorporate athletics into a homeschool curriculum for their children. Golf is unique sport because it can be an individual or team sport without exposure players to injuries. Golf is an excellent aerobic sport to get kids our and active. I walk when I play golf at my home course. I have recorded walking distances between 9.25 to 9.50 miles. Most local golf course would be willing to work with parents on monthly dues. If a group of homeschool parents and students could organize this would provide leverage for activities provided at the course.
Another recommendation– Most states has a State Golf Association like the State of Arkansas has where I was raised. The Arkansas State Golf Association (ASGA) provides excellent programs and tournaments for kids to participate in especial for a homeschool programs. Jay Fox, the ASGA Administrator is a Co-host with Bob Steel on the I-Heart radio station 102.9 KARN out of Little Rock, Arkansas features a program called Arkansas Fairways & Greens. This programs airs at 7:00 AM CT each Saturday morning. The first part of the radio program Jay Fox reviews the activities that the ASGA is involved in during the year. At the end of their season he announces the scholarships and commitments to colleges by some of their participants. I would recommend that you as a parent and student look into your State's Golf Association.
Self-Coaching Model that Golf Provides
On Fox Network, Tucker Carlson had a great guest, Isaac Morehouse, on his show, Friday 03Mar2017. Mr. Morehouse echoed the same principles that are in my book, The ESPY Golf Swing Coach, about using a self-coaching model.
Mr. Morehouse's best point that he made was that college might well be the worst place to develop critical thinking skills because of the lack of learning and thinking on your own. This technique, more specifically, teaches the student to grind it out until they learn a particular subject matter. Mr. Morehouse even advocated for more vocational schools. And I strongly agree. The lead time for earning competitive wages graduating from college is longer than that of a Vocational school students.
Vo-Tech Training More Critical Than College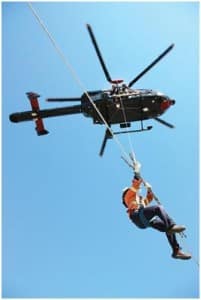 I went to the college to obtain an engineering degree, but most of my time was spent  working with tradesmen in the areas of welding, construction workers, machinists, linemen, aviation pilots. I could not have done my job successfully without these highly-trained tradesmen. Featured to the left is me teaching a class on the Short Haul process that I conducted. Below is my pilot and me performing aerial line patrol of transmission lines in Mississippi. These are just some of the opportunities available to students looking to vocational training for a great career.
Golf is an excellent means to demonstrate these traits, especially in a homeschool setting. No one can teach the golf swing and the art of making golf shots to you. You have to figure out a way to accomplish this on your own. Golf teaches, above all, these skills of grinding and perseverance. Ninety percent of success is based on perseverance.
Another side benefit of golf is the increase organizational and prep skills, concentration and attention to details it provides the students that is key in being successful. And golf is a game you will be able to play for a lifetime.
To learn how to develop a self-coaching model for homeschooling that includes an athletic curriculum, purchase your copy of The ESPY Golf Swing Coach from the links below, or visit your local bookstore: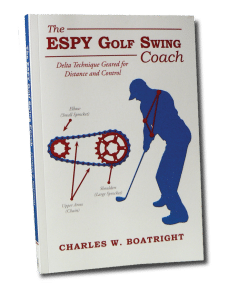 My book can also be purchased at Edwin Watts Golf Store in Jackson, Mississippi. Phone No. 601-956-8784
820 East County Line Road, Ridgeland, MS 39157
Please take advantage of my SR-925 Diet Program, where I lost 6 inches in my waist in 3- months (FREE of CHARGE) with the CASPER Workout Program, detailed in Section 20 of my book:
Please include exercise routine in your weekly schedule.
Also learning The ESPY Golf Swing Coach process is an excellent way to develop Rhythm without experiencing the Blues: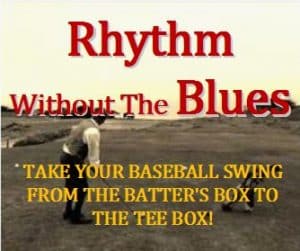 Arkansas Fairways & Greens Radio Program:
I would like to recommend an interesting radio program that I regularly listen to from my home state Arkansas on my I-Heart Radio app on KARN 102.9 FM station, out of Little Rock, AR. They air a golf show called Arkansas Fairways and Greens, at 7:00 AM CT each Saturday morning, hosted by Bob Steel, and co-hosted by Jay Fox and Charles Crowson. Bob occasionally as has his guess Alex Myers with Golf Digest and Ron Sirak with Golf Channel. I was interviewed on his show about my book, The ESPY Golf Swing Coach. This show is worth tuning into for golf news and information.
Jay Fox is an Administrator with Arkansas State Golf Association that discuss amateur golf and rules of the game.