The QATSPY Golfer's Sports Page: Golf Swing Tips

By: Charles W. Boatright
The ESPY APP to Provide a Sport for Kids
The ESPY APP is a basic golf swing coach app to attract/retain golfers to improve the golfers' game/health. I mention health, not just for our older population, but specifically for the younger generation, as well. There has been an alarming trend among our young people between 10 and 12 years of age. The trend is a rising rate in their cholesterol numbers and Type-2 Diabetes cases. As a doctor, the doctor doesn't want to prescribe statins to patients that are pre-teen age. This should cause all of us, especially parents, to take note of these statistics.
One of the causes for the alarming statistics is the lack of physical activity. The sedentary lifestyle is the major factor and has become an all too often pattern in these young people's lives. The culprit is our electronic age that has tremendous advantages, as well as disadvantages of keeping kids inside and in a sitting position for long periods of time.
In a pre-computer generation, in the 60's and '70's, we spent the majority of our time playing either football, baseball, basketball, or, golf. I couldn't remember a day we didn't go outside and take part in some type of sporting activity where we were either walking, running, or riding a bicycle for hours. From the time we got home from school until sunset, we were outside playing and working outside.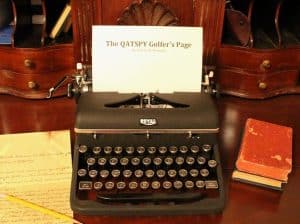 You would hate for your kids to start off their young life having concerns about their cholesterol and Type-2 Diabetes numbers and having to take insulin and statin drugs. A better approach is a simple remedy for a majority of kids- shut down the computer games and X-boxes and get up and become active outside. Even in my case, while writing articles about golf, health, and fitness at my desk, I have to remind myself to get up and take relief exercises, for 10-minutes every hour and my routine CASPER Workout sessions. A great technique I use is the ESPY APP of golf and the CASPER Workout Program. I also play golf three-to-four times per week. When I play golf, I actually walk the course where I measure the distance between 9.5 to 9.7 miles for each round.
Golf Trainer Home Gym to Improve Your Health and Golf Game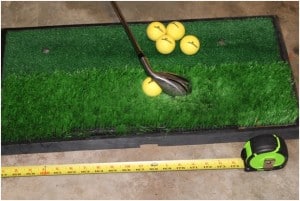 I'm fortunate enough, next to my home office, to have a golf trainer home gym over my garage. It's equiped with a pitching and chipping area that I use after I perform some brief yoga exercises. This accomplishes two objectives, FIRST- provides an important incremental ESPY APP routine to maintain my muscle memory in my golf game, and SECOND- allows me to exercise for 10-minutes every hour. This is in addition to my normal CASPER Workout Program.
The increase in cholesterol readings in the majority of cases can actually be reversed and eliminated all together, just by introducing activity into your kids' daily schedule. And one of the best activities that a child can include is the ESPY APP golf system that allows kids to confront the challenges of golf. You don't have to live on or by a golf course, or have a golf coach to pick up a golf game. A vacant lot or backyard is all you need to start one of the best sports a parent or guardian can participate in with kids for a lifetime is golf.
ESPY APP- A Self-Coaching ASPEN Technique
My book, The ESPY Golf Swing Coach, is set up where the child or parent can utilize the ESPY APP, or self-coaching technique. With my book and 10-minutes, six times a day, you can start developing a confident and consistent golf swing sequence and game. That's one hour per day, seven times a week, seven-hours per week. This is significantly more training time than the average golfer trains per week, which is only 1.183 hours. This also takes advantage of your Circadian Rhythm in how we learn.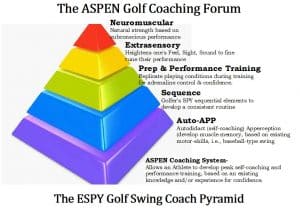 One of the key principles of The ASPEN Coaching system is Apperception, and Incremental learning, based on self-coaching approach. Apperception might be a new term, but it is an important term for you as a parent or student of the game of golf to get familiar with. Apperception is learning a new skill based on a previous skill. Like in golf, the student is using their baseball/softball swing to learn to build their golf swing. The ESPY APP allows the golf student to take their baseball/softball swing from the batter's box to the tee box and build on a well-established muscle memory.
The acronym ASPEN (Apperception, Sequence, Prep & Performance Training, ExtraSensory performance, and Neuromuscular Performance) represents a self-coaching technique allowing the golfer to use:
Apperception- to take advantage of a previous muscle memory developed in a baseball-type swing.
Sequence- The golfer wants to shift their attention from the conscious to the subconscious mind. Sequence is the key in the golfer's swing. The ESPY Golf Swing consists of three (S–P–Y) elements..
Prep & Performance Training- The golfer is replicating similar conditions during training that will exist on the course. One of the best methods to demonstrate this is a football-type scrimmage game. There is a scrimmage-type training in The ESPY Golf Swing Coach called the 405 Training Drill that deals with the golfer's adrenaline. It allows the golfer to put more time in preparing for their golf game than practicing. Even Jack Nicklaus credit his performance to his preparation time that he did.
ExtraSensory- This is probably the biggest advantage the golfer has in applying the self-coaching techniques in the ESPY Golf Swing. This allows the golfer to shift their subconscious mind by using strong mental images for the target, flight path, and golf swing sequence. The golfer, for instance, can use the EVERLAST label on the wristbands of boxing gloves. The mental image of the EVERLAST label establishes 80 percent of the golfer's swing with two simple Sync (CAM) and Preset (CAM-OVER) maneuvers.
Neuromuscular Performance – The golfer uses virtual and actual training techniques to establish and reinforce three (Sync, Preset, and Yaw) elements. This sequence develops neuromuscular dexterity (muscle memory) that the golfer can work on throughout the day. Neuromuscular Training is not limited to conditions or situations. This was proven by Colonel Hall's case of being held for seven-and-a-half years as a P.O.W. at the Hanoi Hilton. After his release, he was still able to shoot his handicap of four (4) at the Greater New Orleans P.O.W. Pro-Am.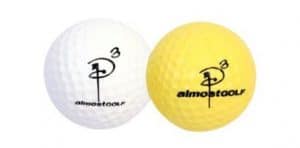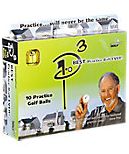 The 405- Training Drill to Improve Your Golf Game
I would recommend that you purchase a dozen or so of special practice balls, some of these golf balls are called AlmostGolf Balls® that behave like actual golf balls, but only travel a one-third of the distance of an actual golf ball. These do not cause property damage or injury to people or pets. Essentially, the golfer is measuring their golf shot in feet, instead of yards. You can set up a par-4 in your backyard or a vacant lot. I personally spend two to three hours a day using what I call the 405-Training Drill. This is a very effective way to deal with your adrenaline on the golf course and get exercise training for golf.
Link to an additional article about applying ASPEN Self-Coaching Technique and Sports Psychology to your golf game is:
To learn more about the ESPY APP to developing a self-coaching technique to your golf game, purchase your copy of The ESPY Swing Coach from the links below or from your bookstore. The ESPY Golf Swing Coach is also great for setting up an athletic activity in a Homeschooling curriculum: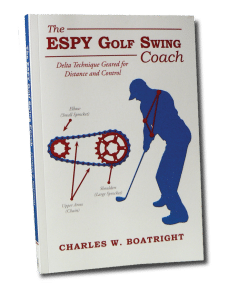 My book can also be purchased at Edwin Watts Golf Store in Jackson, Mississippi. Phone No. 601-956-8784
820 East County Line Road, Ridgeland, MS 39157
Please take advantage of my SR-925 Diet Program where I lost 6 inches in my waist in 3- months (FREE of CHARGE) with the CASPER Workout Program detailed in Section 20 of my book:
Please include exercise routine in your weekly schedule.