The QATSPY Golfer's Sports Page: Golf Swing Tips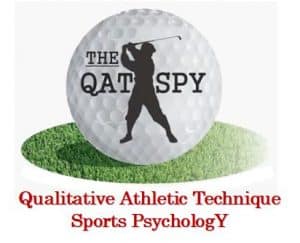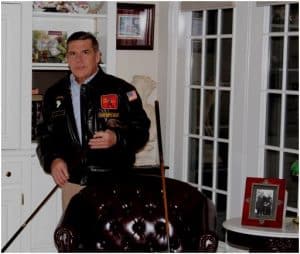 By: Charles W. Boatright
Sports Psychology 101- How to Use Failure to Improve Your Golf Game
Two of the best quotes concerning Sports Psychology are quotes by two of our former Presidents, who both played golf. One was by President John Calvin Coolidge, and the other was by President John Fitzgerald Kennedy. President Coolidge's quote was about perseverance; and President Kennedy's quote was about failure and achievement. I can't think of two more appropriate quotes concerning golf.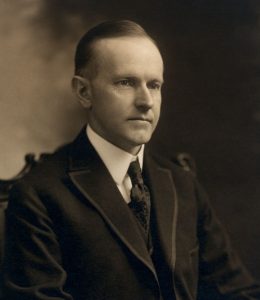 President John Calvin Coolidge's Quote about Persistence:

Nothing in this world can take the place of persistence. Talent will not: nothing is more common than unsuccessful men with talent. Genius will not; unrewarded genius is almost a proverb. Education will not: the world is full of educated derelicts. Persistence and determination alone are omnipotent.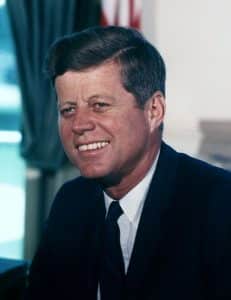 President John Fitzgerald Kennedy's Quote about Failure and Achievement:

Those who dare to fail miserably can achieve greatly.
I'm like a lot of other golfers who refer to Sports Psychology when I'm struggling with my golf game, or when I have lapses. But, in reality, we need to apply principles of Sports Psychology even during our exceptional golf games. By applying Sports Psychology to golf's Good, Bad, and Ugly golf rounds, we are reaffirming our golf swing fundamentals, and, more importantly, our routine. If we as golfers had a round of golf where we broke 80 or 75, we need to analyze each golf shot as if we were struggling to break 90. This is a great Sports Psychology coaching tool to reinforce our confidence in our golf practice and routine.
To help me to place more mental emphasis on my golf swing routine, I refer to my golf swing routine as the Critical Swing Path. This allows me to shift my mental focus from having swing thoughts to developing muscle memory, which is essential in producing consistency in my golf game. To further improve your mental golf game, focus on mental images to establish each element in your golf swing routine. I use a boxing glove forearm band and Pinball machine flipper to help me preset my golf swing sequence, as noted in the Figure below: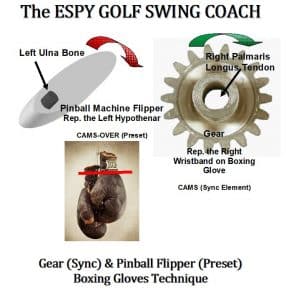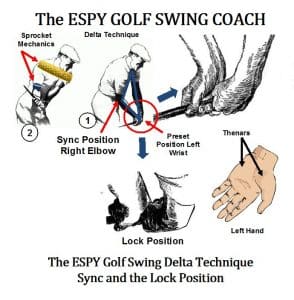 The majority of my disappointing rounds aren't associated with my physical game, but instead are mental lapses, or lack of focus and trust in my golf game. This lack of focus or lack of trust is born out in two interviews in Part 2 of True Grit | Golfer's Guide 2 Sports Psychology that will be issued on 25Jan2018. These two interviews are from two well- known golfers. One interview was from the 2007 British Open, and the other was from the 2018 Sony Open. Even professional golfers experience mental lapses from lack of focus and/or trust in their golf games.
Professional athletes from all sports echo the influence of their mental game rather than their physical game. Yogi Berra and Bobby Jones, Sr., both emphasized the mental influence by their quotes, with Yogi Berra's quote on baseball and Bobby Jones', Sr. quote on golf:
Yogi Berra's quote about baseball that can easy be applied to golf- Baseball is 90 percent mental and the other half is physical.
Bobby Jones' Sr. quote on golf- Golf is a game that is played on a five-inch course – the distance between your ears.
The Positive Impact and Effect of Failure in Sports Psychology
Failure is usually not associated with methods used in coaching, but failure applied correctly can be a positive coaching technique. But, good coaches recognize the positive effect that failure has on the athlete by proving confidence and experience to their mental game. Failure can motivate an athlete to focus more on the mental part of their game that actually improves their physical golf game, with mental toughness.
Failure used as a Sports Psychology coaching technique in golf is like pain in your body. If you want to maintain your health, you want to find the source of your pain. Ignoring the pain does not improve your health, but jeopardizes your health. And in addition if you focus on the wrong area where you think the pain is from, you still have the problem and pain. This is why failure is a positive, unique, and an integral component of Sports Psychology, especially in golf. The proper analysis is key to isolating your failure in golf and pain in your health.
Failure used as a Sports Psychology coaching technique can provide both experiences and trust that is critical for the golfer to develop. The golfer will come more near trusting an experience from a past failure more than they would idea or knowledge presented from a practice session or golf lesson.
Experience, including failure, involves what is called Episodic memory. This is the autobiographical part of our memory that remembers the times, places, and emotions that occur during events and experiences. You have a keen sense of memory when an event or experience it tided to an emotion or one of our five senses.
Knowledge does not equal development of a habit. Developing Episodic memory requires experience, either by a virtual or an actual event.
Experience is essential to develop our confidence and trust in our golf game, if results match our expectations. This is why post-game review is critical for the golfer, whether they shot 96 or if they shot a 66, as they need the validation to confirm or to correct their routine. Knowledge does not equal development of a habit. Developing Episodic memory requires experience and time, either by a virtual or an actual event.
A key for golfers to remember in developing a new technique to either add to or change their golf swing routine is that it takes 21-days of consistent practice to establish that habit. To develop a new habit, or a golf swing technique, actually will take the golfer 21-days of practicing that one technique under course-like conditions. Course-like conditions is key to the golfer's mental development of their routine.
If the golfer is looking at changing their entire golf swing sequence, the golfer is looking at 60 to 80-days of practice, under course-like conditions.
To help develop a Sports Psychology component in your golf game where the golfer can use their lapses and successes equally, purchase your copy of The ESPY Golf Swing Coach from the links below, or visit your local bookstore: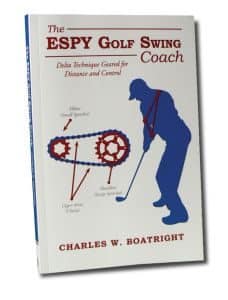 My book can also be purchased at Edwin Watts Golf Store in Jackson, Mississippi. Phone No. 601-956-8784
820 East County Line Road, Ridgeland, MS 39157
My book can also be purchased on-line at:
Health and Fitness Program Golf Exercise for Power
This book is based on a self-coaching forum (ASPEN Pyramid) that provides the beginner and advanced single-digit handicap golfer with a safe, ergonomic classic golf swing for more power and control, without debilitating injuries that are common with some modern-day golf swings. As part of the ESPY Golf Swing Coach is a workout program designed especially for golfers and an effective diet program detailed below.
Please take advantage of my SR-925 Diet Program, where I lost 6 inches in my waist in 3- months (FREE of CHARGE) with the CASPER Workout Program, detailed in Section 20 of my book, great golf swing workout:
One component in my CASPER Workout Program that I follow is using a Medicine Ball to perform what I call Stocking the Shelves, illustrated below in the figure:
Please include an exercise routine in your weekly schedule.
ESPY Golf Swing Coach- Rhythm Without the Blues
Also, learning The ESPY Golf Swing Coach process is an excellent way to develop Rhythm without experiencing the Blues in your golf game for confidence; learn how to take your baseball-style swing from the batter's box to the tee box.
THE LOCKER ROOM a source for golf tips
Please visit "The Locker Room" for an Index of all my golf articles to improve your golf game and life. Discover how you can take your baseball swing from the batter's box to the tee box.
Learn How to take your baseball-style golf swing from the batter's box to the tee box.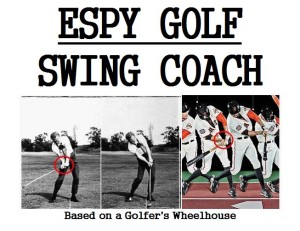 For Comments or questions please contact me at QATSPY Golf Phone Number: 1-888-514-1228 Mon – Fri from 9 am to 4 pm CT Zone.
A Recommendation for your Golf Game: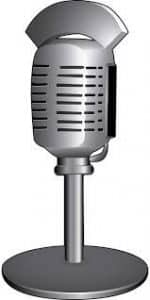 I would like to recommend an interesting radio program that I regularly listen to from my home state Arkansas on my I-Heart Radio app on KARN 102.9 FM station, out of Little Rock, AR. They air a golf show called Arkansas Fairways and Greens, at 7:00 AM CT each Saturday morning, hosted by Bob Steel, and co-hosted by Jay Fox and Charles Crowson. Bob occasionally as has his guess Alex Myers with Golf Digest and Ron Sirak with Golf Channel. I was interviewed on his show about my book, The ESPY Golf Swing Coach. This show is worth tuning into for golf news and information.
Jay Fox is an Administrator with Arkansas State Golf Association that discuss amateur golf and rules of the game.
Check out my full library of BLOGS @ www.espygolfapp.com/blog or purchase your copy of "The ESPY Golf Swing Coach" @ www.espygolfapp.com/store.
Facebook – The QATSPY Golf Approach
Twitter – @cwboatright
Google+ – ESPY Golf Swing Coach
YouTube – ESPY Golf Swing Coach
Once you learn WHY, you don't forget HOW!
YouTube Videos:
https://youtu.be/ZGVNrIw_wlo (Cam & Cam-over elements)
https://youtu.be/K2FDHZ3AX9w (Figuring your proper swing plane)
https://youtu.be/TO82PMO6G8M (Developing muscle memory)
Two decisions that you can make for yourself and your kids are to get a copy of my book and place the book and a golf club into their hands. You will never look back, but only forward. You will not miss with this for yourself and/or your kids.
Until next time– Be Synched, Tee-to-Green, with The ESPY Golf Swing!