The QATSPY Sports Page 4 Golfers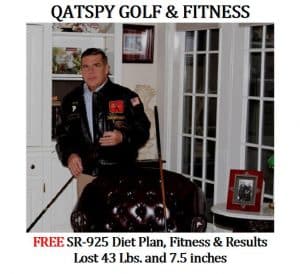 The SR-925 Diet Program, where Losing Weight Doesn't Have to be a Catch-22 or Mission Impossible

The SR-925 Diet Program allows a person to Maintain a healthy weight, which is one of the most important objectives that a person can achieve for a healthier lifestyle. There aren't too many investments that a person can make that has a potential of a 600 percent return on money, investing time and equipment in following a great diet and exercise program. You are, no doubt, aware of some health issues associated with excess weight or an unhealthy eating habit and not being active. The list starts with the number ONE hitter- cardiovascular disease, along with the onset of diabetes (Type-2), arthritis, back and joint issues, hypertension, stroke, cancer, sleep apnea, restriction of physical activity, and lack of confidence, just to name a few.
"No disease that can be treated by diet should be treated with any other means." (by Maimonides).
Proper weight control and management do not have to be a case of Catch-22 or MISSION IMPOSSILBE facing you. I spent from age 36, up to age 56, fighting my battle with weight issues. I was about 40 pounds over my ideal weight. I lost significantly more battles than I won over these years. And the battles that I did win were short-lived, less than a couple of months. I tried a series of diet programs with the same results, eventually ending in failure, until I developed the SR-925 Diet Program.
Another failed strategy that a person can have is relying just on an exercise strategy alone. One reason why you can't rely on just exercise is because your body changes with time, and you aren't burning the same amount of calories that you did at a younger age. A person's metabolism can slow down or change as we age. But the major component of weight control is a proper diet and a regular eating schedule, with emphasis on schedule. The Achilles heel for most people in trying to follow a diet program isn't so much WHAT they eat, but more on WHEN they eat. Your body operates on a Circadian Rhythm, as Circadian Rhythm does not just pertain to sleeping patterns only, but how well your body processes food during the day. This is why exercising alone will not accomplish a healthy weight.
Circadian Rhythms Improve the Effectiveness of an Exercise and a Diet Program!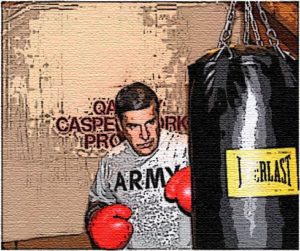 Here is the issue I was having by placing more emphasis on following an exercise program. If you eat just one Big Mac, consisting of 563 calories, you've just wiped out 80 percent of your calories burned during a normal exercise routine. For some people, exercise alone will not help you achieve your weight goal. Your diet and eating schedule are the biggest factors in obtaining your ideal weight goal.
From my research, your body burns food at the most effective rate between 2 pm and 5 pm. The body, however, starts burning food at 9 am. This is the basis of the Circadian Rhythm that deals with your digestive system and how effectively the body consumes and uses food. An effective diet program should take into account Circadian Rhythms, like the SR-925 Diet Program that I developed.
My failure with diet programs was why I started researching the Circadian Rhythm, governing how well the body functions. Circadian Rhythm is incorporated into the SR-925 Diet Program. I reached my breaking point with not being able to lose weight, after I produced a golf training video, in November of 2014, just before the release of my book, The ESPY Golf Swing Coach. Viewing the video gave me a new perspective to find another strategy to battle my weight issues.
I compared my diet strategy without using the Circadian Rhythm factor to The Charge of the Light Brigade. With just diet and exercise alone trying to lose weight, you have the odds stacked against you with no hopes of success. Along with diet and exercise, you need an edge. Circadian Rhythm gave me my edge that I needed to lose my weight. I have a series of photographs to document my progress below.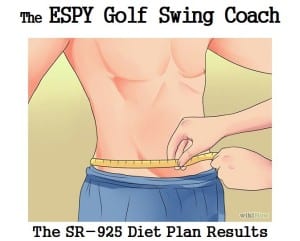 The first photograph, featured below (upper left),  was taken after a book interview with Ned Reynolds, the host of Sports Reporters on JOCK 98.7 FM, ESPN radio station in Springfield, MO, in November 2014. The next photograph (upper right) was taking for a promotion for my book in March of 2014, after I lost 30 pounds. The third photograph (Bottom left) was taken on my farm in June of 2016, after I had lost a total of 48 pounds.
I went from a waistline of 37.7-inches in the last part of November of 2014, down to 32-inches in March of 2015. That is a loss of 5-inches in four months reduction. Much of my weight lost was during the month of December of 2014, right in the middle of Holidays. What is more amazing than losing weight in December is the third photograph where I have not only maintained my weight loss, but have reached a waistline of 30-inches. That's a loss of 7.7-inches over six months. I reached a 30-inch waistline in July of 2015. 31-inches was my goal.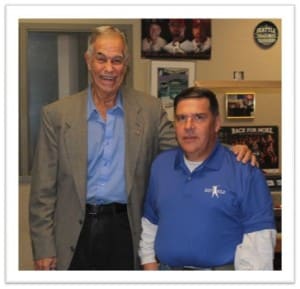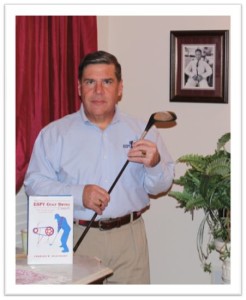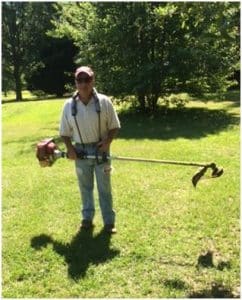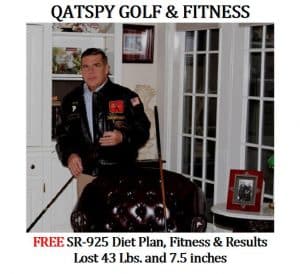 The last photograph (bottom right above) was taken on January 11, 2018, almost exactly four years to the date that I started my SR-925 Diet Program, in December of 2014. That is four years of maintaining my waistline at 30.25-inches. I went from a 37.5-inch waistline down to a 32-inch waistline within nine months. Then, over the next three years, I have not only maintained losing 5.5-inches, but lost an additional 1.75-inches, twelve months after starting the SR-925 Diet Program. The hardest thing to achieve with the SR-925 Diet Program is re-configuring your eating schedule.
I my case, it took me approximately 4 weeks to get accustomed to the SR-925 Diet Program.
The Triad (Diet, Fitness, and Circadian Rhythm) The SR-925 Diet Program
In conjunction with my CASPER (Cardio, Aerobic, Strength, and Plyometrics Exercise Regiment) Fitness Program in Section 20 of my book, I had to look at my diet strategy, based on: 1) WHAT I eat, DIET, and 2) WHEN I eat schedule, or the Circadian Rhythm.
In my diet, The SR-925 Diet Program, I focused on two culprits, Restricting Sugars and Starches, and maintaining a  restriction for the big hitters, thus the letters SR for Sugar and Starch Restriction in SR-925 Diet Program. The schedule was the other part, WHEN to eat. I needed to eat on a schedule that coincided when my body effectively burning and processing calories, the Circadian Rhythm. This is an 8-hour window when the body processes food most effectively. The highest rate at which the body processes food is between 2 pm and 5 pm. So, my eating schedule should end at 5 pm, thus the number "5" in the SR-925 Diet program.
Circadian Rhythms with an (s) affect more than your sleep routine, as mentioned on television adds. Circadian Rhythms, as I stated, also affect the body's digestion system. If you want to turn your body into a Bio-Juggernaut, pay close attention to the Circadian Rhythms, or in this case, an 8-hour window to eat your meals. If 5 pm is when the body stops processing food, and there is an 8-hour window, then the body starts processing food at 9 am. This is the number "9" in the SR-925 Diet Program.
The number "2" is more than a range, or the dash between the start and stop, to separate the 9 and the 5 diet schedule. The 2 also refers to the start at which your body is at its maximum point of food consumption. Thus, the number "2" in my SR-925 Diet Program. This is the reason why around 2 pm you have a craving for a snack and why some people are sluggish and experience low energy levels.
You can have full access to the SR-925 Diet Program

FREE of Charge

by just selecting the SR-925 Diet Program below:
The Circadian Rhythm of the SR-925 Diet Program
As stated above, the peak time that the body consumes the most energy is between 2 pm and 5 pm. The optimum time to eat your largest meals should be 8-hours before 5 pm cutoff time, or starting at 9 am. Now you know where one diet derives its name from. But exercise and diet schedule are just two parts of the Triad Pyramid of losing and maintaining a healthy weight. The third and final part of the Triad Pyramid is proper food selection.
The third piece of your Triad Pyramid is to restrict your intake of certain foods that quickly convert to sugars and is stored, especially refined sugars and starches, or glucose. Fruits, on the other hand, have the highest level of natural sugar called fructose, but according to my SR-925 Diet Program chart, fruits have the lowest Weight Factors (WF). This is nature's sweetener, the best type of sweeteners that the body can easily consume.
To assist me in selecting proper foods for my SR-925 Diet Program, I needed to develop a Weight Factor (WF) for foods. I knew Pinto beans and sweet potatoes were among the perfect foods in nature, according to my calculations, Pinto beans have a WF of 2.77. On the other end of the spectrum, I knew potato chips were among the worst foods you could place in your body, with a WF of 8.00. So I started using the nutrition labels to help me establish an equation to help me determine the Weight Factors (WF) to select the best foods to consume in 90 percent of my meals.
So, I used analytics to formulate an easy equation from data gathered on the nutrition label: I take the Net Calories (total calories, minus calories from fat), then divided the Net Calories (NC) by the sum of (Carbohydrates + Fiber + Sugar + Protein).
WF=  NC/C+F+S+P
Here an example of figuring the Weight Factor for Sweet Potatoes the first label:
Calories= 100, Calories from fat= 0, Carbohydrates= 23g, Fiber= 4g, Sugar= 7g, and Protein= 2g
(100-0)/ (23+4+7+2)= 2.778
The Threshold Weight Factor (Green Line) of the SR-925 Diet Program
I personally established a WF threshold of 5.75, the green line, for myself, where I consume 90 percent of my food below this 5.75 level. I've lost an incredible amount of weight, within just two months, based on food selection and the time that I eat these foods along with my exercise routine. This might vary, based on your metabolism and exercise level. I personally work- out four times per week with the CASPER Fitness Program.
Even if you eat at a restaurant, you can use your I-phone to get nutrition information on menu items before you order. What will occur is that once you start establishing a WF and Green Line for your foods, you will become familiar with certain foods you can eat without having to calculate the WF each time. I placed some common food items, for example, on the table above for your reference to provide a guide. What is neat about the WF is that sweet potato and fruit have higher levels of natural sugar, but have a lower WF. It really works!
I stated that 90 percent of my meals are consumed between 9 am and 5 pm, with Weight Factors below 5.75. OK, how about the other 10 percent, you ask? This 10 percent accounts for award meals that I can eat each week that I can vary on time and on the selection of foods, such as during social events with friends and business clients. For example, one is a birthday event to enjoy my cake. But I still keep the majority of these selections of my award meals below WF 7.0. The only reason that I eat the occasional potato chips is if I'm working on my farm and I have been sweating profusely. This replaces my salt and potassium levels, but this is only a handful.
Hope you will find this interesting and helpful!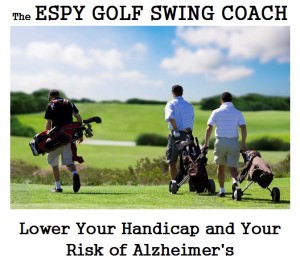 The Sport of Golf, An Excellent Activity Played for a Lifetime
Another great sport to include in your exercise regiment is golf. I even walk my home course year-round for an aerobic exercise of 9.5 miles at Lake Caroline in Madison, MS. Please use my book to learn, improve, and enjoy your golf game more, or to learn how to play this wonderful game that you can play from age eight to 98!
A side benefit of losing my weight (48 Lbs) is the increased mobility and range of motion that I have gained. This allows the golfer to increase their club-head speed for the SMASH FACTOR.
For details of the SR-925 Diet Program, refer to the following articles, these are FREE to USE:
By: QATSPY GOLF Approach
Charles W. Boatright
Madison, MS
1-888-514-1228
Establishing the Golfer's Rhythm w/o Creating the Golfer's Blues
Also, learning The ESPY Golf Swing Coach process is an excellent way to develop Rhythm without experiencing the Blues in your golf game for confidence; learn how to take your baseball-style swing from the batter's box to the tee box.
THE LOCKER ROOM a source for golf tips
Please visit "The Locker Room" for an Index of all my golf articles to improve your golf game and life. Discover how you can take your baseball swing from the batter's box to the tee box.
Learn How to take your baseball-style golf swing from the batter's box to the tee box.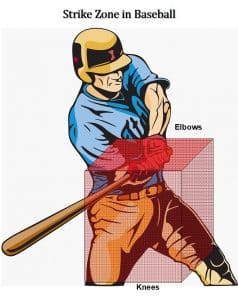 For Comments or questions please contact me at 1-888-514-1228 Mon – Fri from 9 am to 4 pm CT Zone.
A Recommendation for your Golf Game:
I would like to recommend an interesting radio program that I regularly listen to from my home state Arkansas on my I-Heart Radio app on KARN 102.9 FM station, out of Little Rock, AR. They air a golf show called Arkansas Fairways and Greens, at 7:00 AM CT each Saturday morning, hosted by Bob Steel, and co-hosted by Jay Fox and Charles Crowson. Bob occasionally as has his guess Alex Myers with Golf Digest and Ron Sirak with Golf Channel. I was interviewed on his show about my book, The ESPY Golf Swing Coach. This show is worth tuning into for golf news and information.
Jay Fox is an Administrator with Arkansas State Golf Association that discuss amateur golf and rules of the game.
Check out my full library of BLOGS @ www.espygolfapp.com/blog or purchase your copy of "The ESPY Golf Swing Coach" @ www.espygolfapp.com/store.
Facebook – The QATSPY Golf Approach
Twitter – @cwboatright
Google+ – ESPY Golf Swing Coach
YouTube – ESPY Golf Swing Coach
Once you learn WHY, you don't forget HOW!
YouTube Videos:
https://youtu.be/ZGVNrIw_wlo (Cam & Cam-over elements)
https://youtu.be/K2FDHZ3AX9w (Figuring your proper swing plane)
https://youtu.be/TO82PMO6G8M (Developing muscle memory)
Two decisions that you can make for yourself and your kids are to get a copy of my book and place the book and a golf club into their hands. You will never look back, but only forward. You will not miss with this for yourself and/or your kids.
Until next time– Be Synched, Tee-to-Green, with The ESPY Golf Swing!