THE QATSPY GOLFER
By: Charles W. Boatright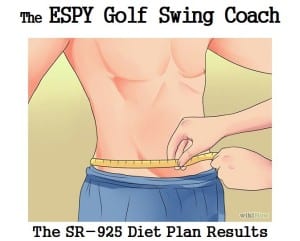 I developed a DIET plan that is based on healthy selection you can make for home or restaurants meals base on nutrition labels and in the time frame that you eat your meals. There are apps for I-phones that will allow a person to review even nutrition information for restaurant FOOD selections. You save money FIRST by not having to per-order per-package foods or drink shakes. SECOND- Having to pay for a diet program that is not effective or does not have long lasting results. There are too many benefits associated with the SR-925 DIET PLAN not to try this plan, ESPECIALLY this with the SR-925 Diet Plan being FREE TO YOU AT NO  CHARGE. I don't make anything off this program that I developed for myself, unless you want to buy my book to improve your golf swing for less than a cost of dozen golf balls.
A little background information on the SR-925 DIET PLAN: SR stands for Sugar and Starch Restricted eating my meals between 9 AM to 5 PM DIET PROGRAM. I combine the best of two diet programs into ONE, that became the SR-925 Diet Plan. One day in November of 2014, I was filming several golf training videos and saw my waistline. That was all it took for me to decide I had to follow another diet program that actually worked. The first photograph below was taken just after these training videos at a sport ESPN radio station in Springfield, MO, JOCK 98.7 with Ned Reynolds the hoist of the show. The second photograph was taken four months after I went on the SR-925 Diet Program where I lost a total of 6-inches in my waist line, this was taken in March of 2015, a span of four month. This photograph was for a press release for my book and a TV interview I had that week. Losing weight or in my case inches in my waist increased my mental confidence. The third photograph was taken in June of 2016 where I lost over 7-inches and counting. I plan on losing another inch in my waist. I went from a 37.7-inch waist line on Nov of 2014 down to 30.5-inches by Jun 2016. This 30.5-inch waist is below my high school waist line of 31.5 inches when I was a fullback working out everyday and performing power lifts.
I sent this photograph to my sister and she could not believe I lost that much weight and look that healthy.
I am more of a proponent of measuring fat lost in inches or centimeters than measuring a person's weight. A great way to roughly measure your BMI level is with a piece of rope. Take the piece of rope and measure your height and mark that point that corresponds to your height. Cut the rope that at the point representing your height. Fold the rope in half and see if your waist is equal to or less than the half of the length of the rope. If your waist is equal to or less than the half the length of the folded rope, your BMI is good. If not that is your target to reach. This does not have to be difficult objective to achieve and the SR-925 Diet Plan makes this possible.
One reason I measured my waist is that I follow the CASPER (Cardiovascular, Aerobics, Strength, Plyometics, Exercise Regiment) Workout Program http://goo.gl/S8pgWA, I essentially substituting my fat loss with muscle gains, and measuring weight will not indicate your actual progress if you follow a strengthening program. One reason is because fat weighs less than muscle by about 16.1 percent. One liter of muscle weighs 1.06kg; and one liter of fat weighs 0.9kg. For those who aren't metric-nized, one liter is equivalent to 2.113 pints (a little over a quart size Mason jar), where one Mason jar of muscle would weigh 37.39 oz. and one Mason jar of fat would weigh 31.74 oz.
So what I did was to track my progress by measuring my waistline, in inches. The following are the results of following the SR-925 Diet Plan:
17Nov2014– 37.7 Inches
24Nov2014– 33.7 Inches
11Dec2014– 32.5 Inches
20Jan2015– 32.0 Inches
15Jun2015– 31.5 Inches
15Dec2015– 31.2 Inches
BEFORE PHOTOGRAPH (LEFT) AND AFTER (RIGHT) I LOSS MY WEIGHT ON THE SR-925 DIET PLAN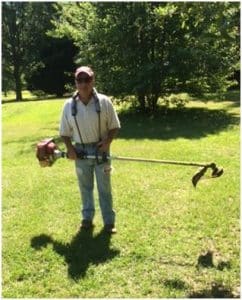 This photograph was taken on June 09, 2016 right before I started my trim-out work on my farm. This lost represents a total of 7-inches I lost in my waist and have kept the weight off for a year and six months. Success of a diet plan is measured not how much weight you lose at first, but how much weight you keep off over the long haul.
I enjoy my trim-out work in the yard, because it allows me to work both my low and high threshold muscles used in my golf swing. Instead of considering this working in the yard, you are actually should be thinking about this trim work as working on your golf swing. The same muscles used in trimming-out you yard are the very ones used performing the golf swing. BUT please use the proper PPE (Personal Protection Equipment). I also use ear protection that is linked with my I-phone while listening to Spotify to my favorite songs selections.
NOTE: I started the SR-925 Diet Plan on November 17, 2014, and arrived at my initial goal of 32 inches on January 20, 2015. My high school waist size when I played fullback was 31.7 inches. Please reference my other two blogs concerning the SR-925 Diet Plan — How to use: http://goo.gl/RX1HzC and how to select the proper foods by reading the nutrition label: http://goo.gl/S8pgWA.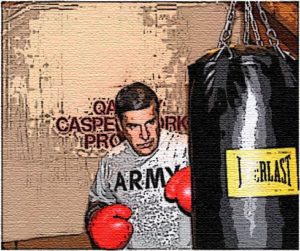 The CASPER Workout Program is in Section 20 of my book. The ESPY Golf Swing Coach is more than a book about golf. It is a book about life and sportsmanship and how the two are connected. As part of my CASPER Workout Program, I trade my golf glove and bag for another type of gloves and bag. I have two 3-minute rounds where I workout with 14 Oz. boxing gloves and a 80 Lb punching bag. This is a full body workout at the start and the conclusion of my CASPER Workout Program. The Boxing bag workout and a Medicine Ball workout I perform in what is called Stocking The Shelves are two of 12 exercise elements in my CASPER Workout Program.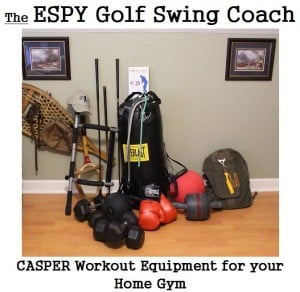 For information on how to setup a home GYM, refer to my Blog "SETTING UP A HOME GYM WITH THE CASPER WORKOUT PROGRAM AND EQUIPMENT!"  http://goo.gl/hsi3Ee. There is minimum equipment needed compared to the results you'll see and experience. Remember there is a 6 to 1 payback for investing in your fitness. For every dollar you spend in equipment and time working out, you'll see a six dollar savings in health care cost. You will see amazing results from combining the SR-929 Diet Plan and the CASPER Workout Program. You will be able to not only enjoy your golf game more and get more power and distance; but enjoy your life more. The punching bag workout not only builds stamina but also strengthen your wrists and the whole body that is vital to producing power and distance in your golf shots. Many professional golfers are adding a punching bag workout to their exercise routine. Also remember, what benefits the body, also benefits the heart and mind!
Ecclesiastes 5:18 Here is what I have seen: It is good and fitting for one to eat and drink, and to enjoy the good of all his labor in which he toils under the sun all the days of his life which God gives him; for it is his heritage.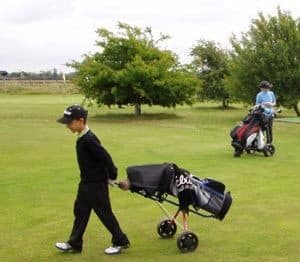 Two decisions that you can make for yourself and your kids are to get a copy of my book and place the book and a golf club into their hands. You will never look back, but only forward. Do this for yourself and your kids.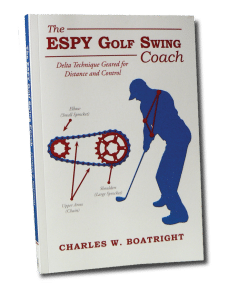 The ESPY Golf Swing Coach– Price for Paperback $15.75 and E-Book $8.99, Hardback is also available on my website: www.espygolfapp.com/store OR your local bookstore and also:
Amazon.com www.amazon.com/The-Espy-Golf-Swing-Coach/product-reviews/1483416356
Barnes & Noble.com http://www.barnesandnoble.com/w/the-espy-golf-swing-coach-charles-w-boatright/1120604749
Check out my full library of BLOGS @ www.espygolfapp.com/blog or purchase your copy of "The ESPY Golf Swing Coach" @ www.espygolfapp.com/store.
Facebook – The QATSPY Golf Approach
Twitter – @cwboatright
Google+ – ESPY Golf Swing Coach
YouTube – ESPY Golf Swing Coach
Once you learn WHY, you don't forget HOW!
YouTube Videos:
https://youtu.be/ZGVNrIw_wlo (Cam & Cam-over elements)
https://youtu.be/K2FDHZ3AX9w (Figuring your proper swing plane)
https://youtu.be/TO82PMO6G8M (Developing muscle memory)
A Recommendation for your Golf Game:
I would like to recommend a wonderful radio program that I regularly listen to on my I-Heart Radio app on KARN 102.9 FM station, out of Little Rock, AR. They air a golf show called "Arkansas Fairways and Greens," at 7:00 AM CT each Saturday morning, hosted by Bob Steel and Jay Fox. Bob occasionally has on his show a guest named Shawn Humphries, a Professional Golf Instructor from Dallas, Texas. One thing that Mr. Humphries stresses is the mental part of golf, not focusing on the results but the process.
Until next time– Be Synched, Tee-to-Green, with The ESPY Golf Swing!