THE QATSPY GOLFER'S PAGE
By: Charles W. Boatright
This article includes an important diet program called the SR-925 Diet Plan that is easy to follow and has great results. There nothing special to purchase from me or a health store. If you enjoy eating and enjoy your food; this is a diet plan is for you to get you back on track to a healthy diet while still enjoy eating. Also you can do a Google search on "SR-925 Diet" and find this plan or my website at www.espygolfapp.com. For the method used to make the proper food selections, please refer to my article entitled CALCULATING THE SR-925 WEIGHT FACTOR FROM NUTRITION LABELS FOR SELECTED FOODS! http://goo.gl/S8pgWA
I can't stress enough about the benefits gained by following a regular fitness routine to increase your quality of life. The money and time that you invest in your fitness and diet program can pay the biggest and the highest dividends in your health (mental and physical) and economical areas. For every dollar spent in fitness (gym dues, or equivalent, if you have a home gym and equipment plus your time), the savings is 6 dollars in health care costs. So, the average gym membership is approximately $50.00 per month, plus your time is equivalent to $200.00 per month, or $3,000 per year. The economical health savings would be approximately $18,000 per year, based on a ratio of 6:1. A fitness program has enormous benefits in improving your quality of life by:
Lowering your blood pressure
Lowering your glucose levels and diabetes
Lowering your risk of cancer
Improving joint health
Improving your muscle strength
Reducing your risk of cardiovascular disease
Improving your neurological health to prevent depression
Lowering your cholesterol
Boosting energy levels
Promoting better sleep
Boosting confidence and self-esteem
Increasing oxygen levels
Improving Concentration levels
Lowering your resting pulse rate
Increasing your cognitive functions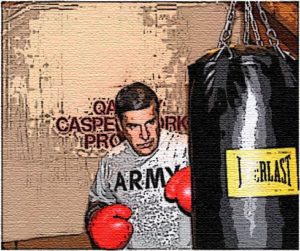 A good fitness program should include Cardiovascular, Aerobic, Strength and Plyometric Exercises Regimen (CASPER) workout for your overall health. The golfer can directly benefit from the last five bullets, especially lowering the pulse rate in the short golf game. The CASPER workout program in Section 20 in my book, The ESPY Golf Swing Coach, focuses directly on exercises to increase your efficiencies to improve your distance and control. There is also a punching bag workout exercise that benefits the entire body that is in these exercises. A fitness program is especially effective in improving the golfer's short game, where nerves become a major factor. Increasing oxygen levels decreases your pulse rate, and increasing your cognitive activity, comprehension, concentration levels, and meditation (or what athletes called performing in the ZONE).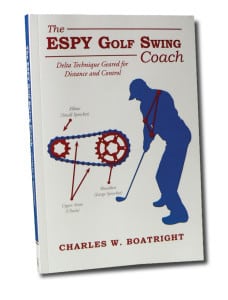 The other side of the equation is diet. I realize that incorporating an exercise regimen into your lifestyle is easier than managing your diet. But it does not have to be that difficult. In my research, I developed an easy diet plan. It is based more on when you eat your meals and less on what you eat. I have combined two programs into one diet program that I call the Sugar+Starch Restriction (less than 21 grams per day) and eating between the hours of 9-to-5, or SR-925 Diet.
Even if you have a weekly fitness workout routine, it is important to address your diet as well. This can even be adhered to during the holiday season with some adjustment to the start time. Essentially, the SR-925 plan allows the participant to eat a healthy by restricting their intake of sugar and starch foods while they eat between the hours of 9 AM until 5 PM. What happened over the next three months, in my case, was astounding. I lost 30 pounds or six inches in my waist over the next three-month period. Also not eating past 5 PM will also assist in achieving a better night's sleep. Circadian Rhythm has more of an impact than just your sleep. Circadian Rhythm also effects your eating and effectively digesting your food for the best nutrition. From research, your body has the highest consumption of food between the hours of 2 PM and 5 PM. But the body starts effectively digesting food around 9 PM; Thus the 925 nomenclature. The number (2) is more than depicting a time range, this means hour designation of maximum consumption of food.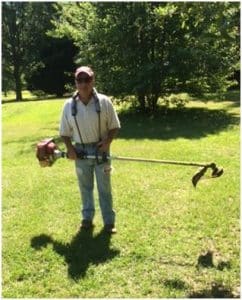 What was more impressive after starting the SR-925 plan was that I started it after I retired in November of 2014. Three months later, I had lunch with some of my co-workers that I used to work with, and they were totally shocked at the amount of weight that I lost. The combination of the 8-Hour Diet with the Sugar Buster diet plans with a twist, I was able to lose 30 pounds and six inches off my waist that I was able to maintain. With the SR-925 Diet, I also eliminated my joint inflammation and joint pain, one reason I included the supplement Garlic and Cayenne. One thing to remember with your diet and exercise plans is what benefits the heart also benefits the mind and body. This is why an exercise routine is good for a person's mental health. IMPORTANT– Just don't rely on a diet plan only to maintain your health, incorporate an exercise regimen also! In this photograph, taken in July of 2016, I'm 58 years old after I lost over seven-and-a-half inches in my waistline. Also shown in the photograph is me with a Honda 4-Stroke trimmer that I use on my farm. This is a great workout for the golf swing. So next time you are trimming your yard, you are actually working on your golf game.
If you can eliminate your joint pain, you can gain more flexibility, which is essential to improving your golf game. Incorporating the ESPY Golf Swing sequence into your exercise routine can help create a subconscious process that develops the important muscle memory on the golf course by using the overload/under-load process http://goo.gl/D7iQcg. The overload/under-load process is covered in my postings from November 30 and December 07, 2015. The ESPY Golf Swing Coach is set up to train the mind to perform the golf swing subconsciously. The closest situation I could use to explain how to use your subconscious mind is a condition called "Driving Hypnosis". While Driving Hypnosis is unsafe to drive a vehicle down a highway, Driving Hypnosis works great for driving a golf ball down a fairway. For more information on how to setup a driving hypnosis over a golf shot refer to my article entitled: The ESPY Golf Swing Coach Take Your Driving Hypnosis from the Highway, to the Fairway to Improve your Golf Game http://goo.gl/2zLgZ2.This is similar process used by P.O.W. Colonel George Robert Hall, while held at the Hanoi Hilton for seven-and-a-half years http://goo.gl/24lFvo. I had the opportunity to interview Col. Hall while I was at the Hattiesburg, MS Country Club. Col. Hall was there at the Hattiesburg Country Club raising money for Vietnam Vets in March of 2002. After his release, Colonel Hall was able to shoot 76, his handicap, less than two months after his release in February of 1973.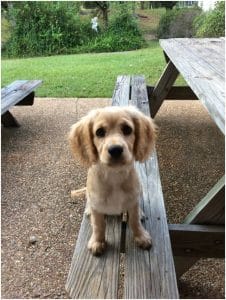 Another great idea is working out with a friend. You can include your best friend, your dog, with your exercise routine. I would not recommend floor exercises, like leg lifts or push-ups, with your best friend in the room, unless you want your face and ears licked. Evidence shows that exercising with your dog not only improves your physical health, but also your mental health. You can't have a better exercise partner than your dog. A dog's loyalty is unequivocal, and a dog is always ready to join you in your fitness workout, especially walking or jogging. You will never regret adopting a dog from your local Humane Society or Animal Rescue shelter. Do yourself a favor; adopt a dog and exercise!
HINT: During the Holidays, you can shift your meal schedule from starting at 9 AM to a later time to allow you to enjoy meals with friends later in the evening. But this is a very successful diet plan that is easy to follow. I encourage you to follow the SR-925 Diet and the CASPER Workout Program and look at how to calculate The SR-925 Weight Factor for foods by going to http://goo.gl/S8pgWA.
The ESPY Golf Swing Coach– Price for Paperback $15.75 and E-Book $8.99, Hardback is also available on my website: www.espygolfapp.com/store OR your local bookstore and also:
Amazon.com http://www.amazon.com/The-Espy-Golf-Swing-Coach/product-reviews/1483416356
Barnes & Noble.com http://www.barnesandnoble.com/w/the-espy-golf-swing-coach-charles-w-boatright/1120604749
Check out my full library of BLOGS @ www.espygolfapp.com/blog or purchase your copy of "The ESPY Golf Swing Coach" @ www.espygolfapp.com/store.
Facebook – The QATSPY Golf Approach
Twitter – @cwboatright
Google+ – ESPY Golf Swing Coach
YouTube – ESPY Golf Swing Coach
Once you learn WHY, you don't forget HOW!
YouTube Videos:
https://youtu.be/ZGVNrIw_wlo (Cam & Cam-over elements)
https://youtu.be/K2FDHZ3AX9w (Figuring your proper swing plane)
https://youtu.be/TO82PMO6G8M (Developing muscle memory)
A Recommendation for your Golf Game:
I would like to recommend a wonderful radio program that I regularly listen to on my I-Heart Radio app to KARN 102.9 FM station out of Little Rock, AR. They air a golf show called "Arkansas Fairways and Greens," at 7:00 AM CT each Saturday morning, hosted by Bob Steel and Jay Fox. Bob occasionally has on his show a guest named Shawn Humphries, a Professional Golf Instructor from Dallas, Texas. One thing that Mr. Humphries stresses is the mental part of golf, not focusing on the results but the process.
Until next time– Be Synched, Tee-to-Green, with The ESPY Golf Swing!