By: Charles W. Boatright
Opportunity to Join the Boy Scouts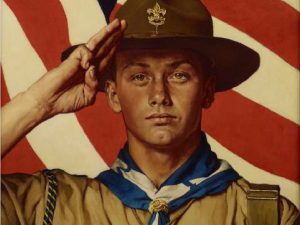 The Boy Scouts sponsors an Open House event that is usually held at local schools for young men to come and join one of the best organizations. The Boy Scouts of America provides young men with the opportunity to develop general and specific skills to become successful men in life. Among these skills that the Boy Scouts teach are being prepared and developing critical thinking skills. The Boy Scouts offer several merit badges for skill development. One of these merit badges is for golf, which is vital to young men in their careers. The best thing a parent or guardian can do it to get kids into golf and the Boy Scouts.
But golf is just one of many skills and personal development attributes that young men can learn in the Boy Scouts. The main objective of the Boy Scouts is to provide young men with the ability to gain confidence, self-reliance, discipline, perseverance, respect, and more importantly, the ability to effectively communicate with others while coaching others.
The first presentation that I gave was as a Boy Scout. The topic was about the Little Red River that forms a boundary between Texas, Arkansas, and Oklahoma. It was also how the Little River Band got their name. Ever since this presentation, I was hooked on public speaking. Mr. House, our scout leader, was a Toastmaster that went a long way to steering a group of boys into successful careers. One of the members of our troop went to West Point and on into a long career with the Army. I had an Uncle and a Boy Scout leader who were both Boy Scouts.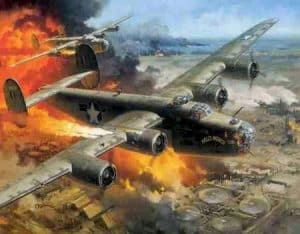 I had the pleasure of joining the Boy Scouts Quapaw Area Council in Little Rock, Arkansas, when I was eight years old, in 1966. What I remember most about our den and later troop was the scout master, Mr. Aniel House. Mr. House was a Flight Engineer on-board a B-24 during World War Two. He was also worked as an Engineer with 3-M. He was the reason that I went into Engineering for a career that spanned over 35 years. I had the opportunity to work on special projects, like the Florida Keys bridges in the early 80's as a Project Engineer. Below are photographs from this project.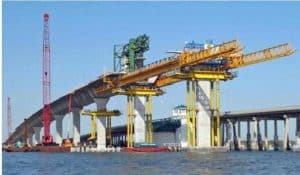 Developing Special Skills is Basic
In the very near future, 80 percent of all careers will not require a Bachelor's degree. The reason for this is significant, because of the technology-based jobs that our economy will require. This makes the job of the Boy Scouts that much more important. The critical thinking, imagination, and self-reliance will become that more critical in these careers. The Boy Scouts offers a great format for young men going to Community Colleges. What these Community or Junior Colleges offer is more cost efficient than a four-year college without incurring more debt.
Boy Scout Golf Merit Badge
The Boy Scouts Merit Badge for golf is an important badge to achieve. The forum for coaching golf provides young men the ability to develop both mentally and physically. What's good for the body and heart is also good for the mind. The golf swing sequence develops the young men's basic athletic ability and coordination, without the injuries that come with some sports. The forum for coaching golf in The ESPY Golf Swing Coach doesn't just focus on the physical strength of power, but flexibility and mental control, as well.
Some of the best golf exercises don't require expensive equipment. Yoga is probably the best avenue to improve both mentally and physically at golf and life. The golf swing mechanics for developing an effective golf swing also are important in developing confidence and consistency in life.
What golf and the Boy Scouts teach are covered in my book, The ESPY Golf Swing Coach. The ESPY Golf Swing Coach is a great book to use to earn the merit badge for golf shown below. But, more importantly, this is a great way to setup an athletic curriculum for homeschooling on an individual or team level. Young men and women using The ESPY Golf Swing Coach can earn scholarships and possibly use golf as a business or use it in your business. If you want an edge in the business world, pick up golf.
If you want a sport activity that you can enjoy for the rest of your life and enjoy developing friendships with others, take up the sport of golf and become active in the Boy Scouts. If you have no prior experience, are not proficient at this fascinating game, or would like to improve your golf game skills, purchase your copy of The ESPY Golf Swing Coach from the links below, or visit your local bookstore. Also, don't pass up an opportunity to get your son or daughter into scouts.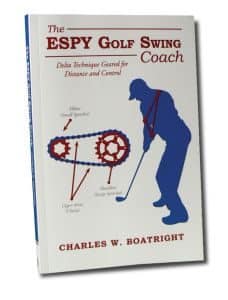 My book can also be purchased at Edwin Watts Golf Store in Jackson, Mississippi. Phone No. 601-956-8784
820 East County Line Road, Ridgeland, MS 39157
My book can also be purchased on-line at:
This book is based on a self-coaching forum that provides the beginner and advance single-digit handicap golfer with safe ergonomic classic golf swing for more power and control without debilitating injuries. As part of the ESPY Golf Swing Coach is a workout program designed especially for golfers and a effective diet program detailed below:
Please take advantage of my SR-925 Diet Program, where I lost 6 inches in my waist in 3- months (FREE of CHARGE) with the CASPER Workout Program, detailed in Section 20 of my book: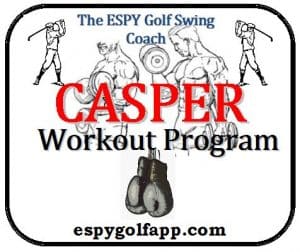 (SR-925 Diet Program)             (CASPER Workout Program)
http://goo.gl/R52K67            https://goo.gl/4USxcW
Please include an exercise routine in your weekly schedule.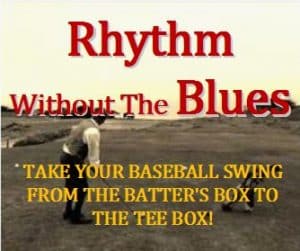 Also, learning The ESPY Golf Swing Coach process is an excellent way to develop Rhythm without experiencing the Blues in your golf game for confidence; learn how to take your baseball-style swing from the batter's box to the tee box.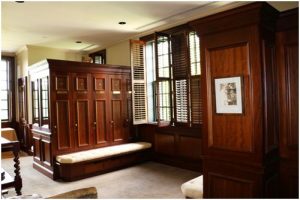 Please visit "The Locker Room" for an Index of all my golf articles to improve your golf game and life. Discover how you can take your baseball swing from the batter's box to the tee box.
For Comments or questions please contact me at 1-888-514-1228 Mon – Fri from 9 am to 4 pm CT Zone.
A Recommendation for your Golf Game:
I would like to recommend an interesting  radio program that I regularly listen to on my I-Heart Radio app on KARN 102.9 FM station, out of Little Rock, AR. They air a golf show called Arkansas Fairways and Greens, at 7:00 AM CT each Saturday morning, hosted by Bob Steel, and co-hosted by Jay Fox and Charles Crowson. Bob occasionally has on his show as his guest Alex Myers with Golf Digest and Ron Sirak with Golf Channel. This show is worth tuning into for golf news and information.
Check out my full library of BLOGS @ www.espygolfapp.com/blog or purchase your copy of "The ESPY Golf Swing Coach" @ www.espygolfapp.com/store.
Facebook – The QATSPY Golf Approach
Twitter – @cwboatright
Google+ – ESPY Golf Swing Coach
YouTube – ESPY Golf Swing Coach
Once you learn WHY, you don't forget HOW!
YouTube Videos:
https://youtu.be/ZGVNrIw_wlo (Cam & Cam-over elements)
https://youtu.be/K2FDHZ3AX9w (Figuring your proper swing plane)
https://youtu.be/TO82PMO6G8M (Developing muscle memory)
Two decisions that you can make for yourself and your kids are to get a copy of my book and place the book and a golf club into their hands. You will never look back, but only forward. You will not miss with this for yourself and/or your kids.
Until next time– Be Synched, Tee-to-Green, with The ESPY Golf Swing!