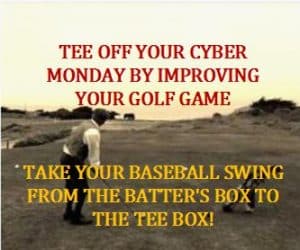 QATSPY GOLFER'S PAGE
By: Charles W. Boatright
Discover an effective self-coaching method that makes a perfect Christmas gift for any golfers or golfer-want-to-be where especially for those where golf is their passions and not their profession. This book is one of the most detailed, golf instructional book on the market taking the golfer from tee to green without leaving their office, living room, or garage to learn. The golfer can use the ESPY Golf Swing technique anywhere and at any time to improve their golf swing without having to go to the golf range for hours without results.
The above photograph was taken of my grandfather, Homer Boatright, in 1946 at the North Hills Golf Course in North Little Rock, AR, designed by Robert Trent Jones, Sr. The only golf course in Arkansas to be Designed by Robert Trent Jones.
This book, The ESPY Golf Swing Coach, is a collection of golf and life lessons that my grandfather, Homer Boatright, taught me from his little red book. This red book is a collection of proven techniques and golf tips he gathered over 65-years of playing golf from some of the best avid and professional golfers. It allows the golfer to build on their baseball-type swing that is second nature to execute.The ESPY technique is for the golfer who has only 30-minutes per day and not the long hours to improve their golf swing. For the story behind my grandfather's history, please refer to my blog: http://goo.gl/hJYJIP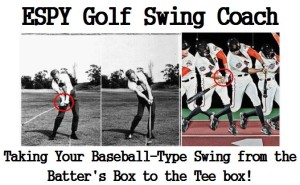 His cousin was P.J. Boatwright, who was the Director of rules with the USGA. Each State has a P.J. Boatwright Fellowship established for young men and women to encourage them to pursue a career in golf. He played golf with some of the best professional golfers from Ben Hogan at the 1950 US Open to Arnold Palmer. Some of his techniques and golf tips, noted in my grandfather's red book, were from discussions with the best professionals in the game of golf and baseball. These golf tips and techniques allows the golfer to take their baseball swing and muscle memory from the batter's box to the tee box without years of long and hard practices. This technique and how to preset the wrests are covered in my book that includes:
How to sync and preset the wrists to maximize both power and speed at impact.
How to synchronize the elbows with the shoulders, a technique that Arnold Palmer worked with President Eisenhower on during an American Heart Association Pro-Am Charity Golf Tournament.
How to develop and utilize muscle memory for a more consistent golf swing.
How to make a consistent chip and pitch shot, without a doubt and/or nerves.
How to develop a scrimmage-type golf practice for a more reliable golf game.
How to eliminate the Jekyll-and-Hyde syndrome in one's golf game.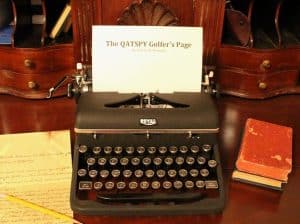 While I was working on the draft of my book, I was able to, by chance, interview a golfer from Hattiesburg, Mississippi at Hattiesburg Country Club who was a Vietnam P.O.W. held at the Hanoi Hilton for over seven-and-a-half years. Colonel George Robert Hall survived his imprisonment under horrendous conditions by using his love for golf. The golfer can use similar methods that Col. Hall employed in his prison cell to work on their golf swing in their spare time at the office, home, or garage without having to spend time on the range. Col. Hall's story and my interview, are included in my blog: http://goo.gl/24lFvo
Along with my book, The ESPY Golf Swing Coach, there are numerous selections of other gifts that might make your job easier in finding the right gift for your golfer or golfer-want-to-be. I personally use and highly recommend the following golf equipment in conjunction with my book. One is a golf baton you can make for yourself to heighten the golfers skills anywhere the golfer works or live similar to what Col. Hall used in his prison cell: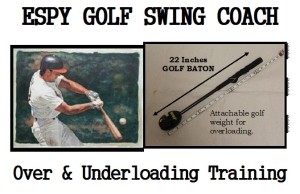 Golf Baton Over/ Under Loaded golf technique: http://goo.gl/D7iQcg
A dozen of Callaway SuperSoft® Golf  Balls (I actually enjoy the performance of these off the tee box and around the green):

A box or carton of Almost Golf Balls® (These are a must, if you set up a scrimmage-type 405 Training Drill described in my book, in Section 7. Matter of fact, these Almost Golf Balls® are probably the most important practice equipment that the golfer could use to turn the backyard into their own golf course: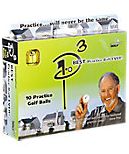 A pair of FootJoy® golf shoes:

Sun Mountain® Push-Pull Golf Cart (This is a must for the golfer of any age to improve one's golf game and health at the same time. I always walk during my rounds of golf. I found that walking actually has a positive impact on my golf game because it allows me to slow down the pace and thereby my golf swing):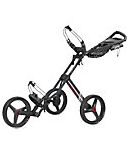 You can't go wrong with any of these gifts with my Book, The ESPY Golf Swing Coach. The following is information on purchasing a copy of my book:
By: The QATSPY Golf Approach
Charles W. Boatright
Madison, MS
1-888-514-1228
The ESPY Golf Swing Coach:
Paperback $15.75
E-Book $8.99
Hardbacks, signed if desired, are also available
Purchase a copy of The ESPY Golf Swing Coach on my website, www.espygolfapp.com/store OR at your local bookstore.
You may also purchase my book from one of the following retailers:
Lulu Publishing: The ESPY Golf Swing Coach, Charles W. Boatright
Amazon.com: www.amazon.com/The-Espy-Golf-Swing-Coach/product-reviews/1483416356
Barnes & Noble.com: http://www.barnesandnoble.com/w/the-espy-golf-swing-coach-charles-w-boatright/1120604749
Check out my full library of QATSPY GOLF BLOGS @ www.espygolfapp.com/blog
Facebook – The QATSPY Golf Approach
Google+ – ESPY Golf Swing Coach
YouTube – ESPY Golf Swing Coach
Once you learn WHY, you don't forget HOW!
YouTube Videos:
https://youtu.be/ZGVNrIw_wlo (Cam & cam-over elements)
https://youtu.be/K2FDHZ3AX9w (Figuring your proper swing plane)
https://youtu.be/TO82PMO6G8M (Developing muscle memory)
You can make a difference for yourself and your kids by placing a golf club and a copy of my book into their hands. You will never look back, only forward. You should not miss this opportunity for yourself and/or your kids.
A Recommendation for your Golf Game:
I would like to recommend a wonderful radio program that I regularly listen to on my I-Heart Radio app on KARN 102.9 FM, out of Little Rock, AR. They air a golf show called "Arkansas Fairways and Greens," at 7:00am CST on Saturday mornings. It is hosted by Bob Steel and Jay Fox. Bob occasionally has on his show a guest named Shawn Humphries, a Professional Golf Instructor from Dallas, TX. One thing that Mr. Humphries stresses is the mental part of golf, not focusing on the results but the process.
Until next time– Be Synced, Tee-to-Green, with The ESPY Golf Swing!